打造中国食品领域国际化程度最高、学术水平最好的国际会议 (二)

精选
4th International Symposium on Phytochemicals in Medicine and Food
第四届医药与食品中的植物化学物质国际会议
4-ISPMF, 2020年11月30日-12月5日, 西安
会议议程安排 (二)

会议议程全文下载:Programme final.docx


Program online
Beijing time

30 November

15:30-15:45

Opening Address (Jianbo Xiao)

Franz Bucar, University of Graz, Austria

Yoshinori Asakawa, Tokushima Bunri University, Japan

Jesus Simal-Gandara, University of Vigo, Spain

15:45-18:15

Plenary lecture 1

(Min-Hsiung Pan, Ipek Süntar)

15:45-16:15

PL1: Jesus Simal-Gandara, University of Vigo, Spain

Antioxidant phenolic compounds within a circular and sustainable bio-economy

16:15-16:45

PL2: Franz Bucar, University of Graz, Austria

The role of flavonoids as antimicrobials and inhibitors of bacterial efflux

16:45-17:15

PL3: Thomas Efferth, Johannes Gutenberg University, Germany

Artemisinin-type compounds against viruses

17:15-17:45

PL4: Randolph RJ Arroo, De Montfort University, UK

The role of simple phenolics in the prevention of degenerative diseases

17:45-18:15

PL5: Milen I. Georgiev, Center of Plant Systems Biology and Biotechnology, Bulgaria

Anti-obesity molecules of natural origin




Session 1: Bioactivity of natural products (I)

(Jesus Simal-Gandara, Fuyuan Zhang)

18:30-18:55

IL00: Ipek Süntar, Gazi University, Turkey

Discovery of bioactive natural products from traditionally used medicinal plants

18:55-19:20

IL01: Domenico Trombetta, University of Messina, Italy.

New insight into Citrus genus: Antioxidant and anti-angiogenic properties of Citrus lumia juice

19:20-19:35

OL01: Hamed M El-Shora, Mansoura University, Egypt

Anticancer, antidiabetic, antioxidant and antimicrobial activities of methanolic leaf extract of Rhamnus alaternus L and Citrullus colocynthis L.

19:35-20:00

OL02: Ana Clara Aprotosoaie, Grigore T. Popa University of Medicine and Pharmacy Iasi, Romania

Inhibitory effect on human platelet aggregation of Mentha gattefossei Maire polyphenolic extract

20:00-20:15

OL03: Shailendra Gurav, Goa University, India

Phytochemical analysis, post-coital antifertility evaluation of Curcuma longa varieties, and underlying mechanism thereof

20:15-20:30

OL04: Niranjan Koirala, Dr. Koirala Research Institute for Biotechnology and Biodiversity, Nepal

Determination of phenolic content, flavonoids content, cytotoxicity, and nutritive value of Tinospora cordifolia (Willd.) Miers

20:30-20:45

OL05: E. Sanmuga Priya, Anna University, India

Experimental validation of the immunomodulatory potential of Indian Traditional Millets




Session 2: Berries and Health

(Li-Shu Wang, Francesca Giampieri)

21:00-21:25

OL6: Lee Parry, Cardiff University, UK

Fermentation of dietary fiber by the microbiome impacts upon intestinal stem cell maintenance

21:25-21:50

IL02: Amy Howell, Rutgers University, USA

Latest clinical evidence supporting cranberry Iintake and Helicobacter pylori suppression

21:50-22:15

OL7: Stephanie May, Cardiff University, UK

Black Raspberry Mediated Colorectal Cancer Prevention via regulation of stem cell pools

22:15-22:40

IL03: Francesca Giampieri, Polytechnic University of Marche, Italy

The effects of strawberry bioactive compounds on lipid metabolism and adipogenesis

22:40-23:05

IL04: Jeevan K. Prasain, University of Alabama at Birmingham, USA

Cranberry polyphenols- chemistry, metabolism and potential health benefits

23:05-23:30

OL8: Franck Carbonero, Washington State University-Spokane, USA

Impact of cranberry and cherry juice consumption on the human gut microbiota

23:30-23:55

IL05: Li-Shu Wang, Medical College of Wisconsin, USA

A food-based approach for cancer immunoprevention




1 December




Plenary lecture 2

(Si Mi)

14:00-14:35

PL6: Yoshinori Asakawa, Tokushima Bunri University, Japan

Application of Liverworts to Cosmetics, Foods and Medicinal Drugs

14:35-15:10

PL7: Min-Hsiung Pan, 台湾大学,中国

Recent advances in cancer chemoprevention with phytochemicals

15:10-15:45

PL8: Jean-Luc Wolfender, University of Geneva, Switzerland

How far are we from a global and in-depth vision of the phytochemical composition of an herbal medicine?




Session 3: Natural antidiabetic agents

(Milen I. Georgiev, Rui Jiao)

16:00-16:25

IL06: Amin Ismail, Universiti Putra Malaysia, Malaysia

Underutilised seeds of Lepisanthes fruticose fruit reduced hyperglycaemia and oxidative stress-related biomarkers related to diabetic risk factors

16:25-16:50

IL07: Christian Carpéné, INSERM, France

Novel facets for an old phytochemical? Direct influence of caffeine on glucose and biogenic amine handling by human adipocytes

16:50-17:05

OL09: Rajapandian Rajaganesh, Bharathiar University, India

Antidiabetic and antioxidant properties of medicinal fairy ring edible mushroom, Marasmius oreades encapsulated Ag Nanoparticles

17:05-17:20

OL10: Abdulfatai T. Ajiboye, Kwara State University, Nigeria

GC-MS profiles, antioxidant and antihyperglycemic potentials of methanol extract of roasted cashew kernel

17:20-17:35

OL11: Aminu Mohammed, Ahmadu Bello University, Nigeria

Antidiabetic effect of tiger nuts, radish and chokeberry blend in a type 2 diabetes rat model

17:35-17:50

OL12: Jielun Hu, Nanchang University, China

Hypoglycemic mechanism of polysaccharide from Cyclocarya paliurus leaves in type 2 diabetic rats by gut microbiota and host metabolism alteration




Session 4: Bioactivity of natural products (II)

(Thomas Efferth, Yane Luo)

18:15-18:40

IL08: Salah Akkal, University of Mentouri Constantine1, Algeria

Traditional therapeutic properties and biological activities of some species in the eastern numidy (Northeast algeria).

18:40-19:05

IL09: Elwira Sieniawska, Medical University of Lublin, Poland

Metabolomic exploration of mycobacteria stress response to natural products.

19:05-19:30

IL10: Haroon Khan, Abdul Wali Khan University, Pakistan

A comprehensive revision of the ethnopharmacology, phytochemistry and preclinical studies of Oxyria digyna

19:30-19:45

OL13: Hammad Ullah, University of Naples Federico II, Italy

An overview of the health benefits of Prunus species with special reference to metabolic syndrome risk factors

19:45-20:00

OL14: Uuganbayar B, Institute of Traditional Medicine and Technology of Mongolia, Mongolia

Effect of Garidi traditional tape on experimental chronic arthritis model induced by freund's adjuvant induction in rats

20:00-20:15

OL15: João Victor Dutra Gomes, University of Brasília, Brazil

Xylopia sericea A.St.-Hil. (Annonaceae) leaves display anti-inflammatory effects on murine macrophage LPS stimulated, urease enzyme inhibition and antioxidant activity

20:15-20:30

OL16: Maria H. Ribeiro, Universidade Lisboa, Portugal

Paving the Path Toward Anti-inflammatory Activity of (Un)processed Grapefruit Juice in a Model of Colitis




Session 5: Anti-obesity of dietary bioactives

(Marc Diederich, Jiali Chan)

20:45-21:05

IL11: Takao Nagano, Ishikawa Prefectural University, Japan

Impact of dietary cellulose nanofibrils on obesity and gut microbiota in high-fat diet-fed mice

21:05-21:30

IL12: Thomas Netticadan, Canadian Centre for Agri-Food Research in Health and Medicine, Canada

Effects of edible oils on heart structure and function in an animal model of diet-induced obesity

21:30-21:55

IL13: Keisuke Toda, Okayama Prefectural University, Japan.

Platelet-type 12S-lipoxygenase in hepatic stellate cells of non-alcoholic steatohepatitis model mice

21:55-22:10

OL17: Iñaki Milton-Laskíbar, University of the Basque Country, Spain

Pterostilbene modifies triglyceride metabolism in hepatic steatosis induced by high-fat high-fructose feeding. A comparison with its analog resveratrol




Session 6: Polyphenols and Health (I)

(Esra Capanoglu, Chen Lei)

22:25-22:50

IL18: Pradeep K. Sengupta, University of Calcutta, India

Flavonoid-biomembrane interactions: binding characteristics and antioxidant effects of the phytochemicals

22:50-23:15

IL19: Siau Hui Mah, Taylor's University, Malaysia

3-O-Substituted xanthone derivatives as potential cholinesterase inhibitors

23:15-23:40

IL20: Katalin Patonay, Eszterházy Károly University, Hungary

Investigations on Mentha longifolia (L.) L. populations from Northern Hungary as a potential source of natural antioxidants: polyphenols and their contribution to in vitro antioxidant properties of the plant

23:40-00:05

OL18: M. Fraga, University of Vigo, Spain

Antioxidant phenolic compounds within a circular and sustainable bio-economy

00:05-00:20

OL19: Kayode Azeez Abideen Abolanle, Babcock University, Nigeria

Bioactivity-guided isolation of antiulcer related constituents from Securidaca longepedunculata fres. leaf extracts

00:20-00:35

OL20: Aline Priscilla Gomes da Silva, University of São Paulo, Brazil.

Polyphenols from Uvaia (Eugenia pyriformis Cambess) fruit and leaf after acid digestion ameliorate LPS induced inflammation in Caco-2 cells by reducing oxidative stress and pro-inflammatory genes




2 December




Session 7: Natural anti-cancer agents (I)

(Maurizio Battino, Jielun Hu)

01:00-01:25

IL17: Maria-José U. Ferreira, Universidade de Lisboa, Portugal

Reversing of Multidrug Resistance in Cancer by Indole Alkaloid Derivatives

01:25-01:50

IL18: Didem Şöhretoğlu, Hacettepe University, Turkey

Natural histone deacetylase inhibitors

01:50-02:05

OL21: Nadire Özenver, Hacettepe University, Turkey

Chemometric and transcriptomic profiling, microtubule disruption and cell death induction by secalonic acid in tumor cells

02:05-02:20

OL22: María Cecilia Carpinella, Catholic University of Córdoba, Argentina

Active principles obtained from plants of Argentina as new therapeutic tools against multi-drug resistant tumors

02:20-02:35

OL23: Diaconeasa Zoriţa, University of Agricultural Sciences and Veterinary Medicine, Romania

Novel formulation of encapslated anthocyanins and their antiproliferative potential in vitro

02:35-02:50

OL24: Bo Eng Cheong, Universiti Malaysia Sabah, Malaysia

Isolation and characterization of potential anti-proliferative compound from the roots of Clinacanthus nutans (sabah snake grass)




Plenary lecture 3

(Nilufar Z. Mamadalieva, Weibin Bai)

14:00-14:35

PL9: Yoshinori Marunaka, Kyoto Industrial Health Association, Japan

Stimulatory mechanisms of ciliary beating movement by a herbal medicine, Sei-hai-to (TJ-90; Qing Fei Tang)

14:35-15:10

PL10: Michael Heinrich, University College London, UK

Best practice in research on medicinal and food plants: Yes, we must set a place for a more robust phytochemical characterization

15:10-15:45

PL101: Marc Diederich, Seoul National University, South Korea

Natural compounds induce immunogenic cell death in cancer

15:45-16:20

PL12: Maurizio Battino, Polytechnic University of Marche, Italy

Effect of Manuka honey on 5-fluorouracil chemosensitivity in cancer stem (-like) cells enriched from colorectal carcinoma




Session 8: Leads finding from nature (I)

(Krystyna Skalicka-Woźniak, Xinwei Jiang)

16:30-16:55

IL19: Nilufar Z. Mamadalieva, Academy Sciences of Uzbekistan, Uzbekistan

Chemical constituents and biological activities of Lagochilus setulosus

16:55-17:20

IL20: Maria Daglia, University of Napoli Federico II, Italy

Epilobium angustifolium L. in benign prostatic hyperplasia: well beyond its traditional use!

17:20-17:35

OL25: Shaden A. Khalifa, Stockholm University, Sweden

Honeybee products: An updated review of neurological actions

17:35-17:50

OL26: Paolo Magni, Università degli Studi di Milano, Italy

Plant extracts from Cameroon possess biochemical and molecular properties potentially useful for prevention and management of cardio-metabolic diseases

17:50-18:05

OL27: Yit-Lai Chow, Universiti Tunku Abdul Rahman, Malaysia

Peroxisome proliferator-activated receptor gamma (PPARγ) antagonists and agonists from benzylisoquinoline alkaloids

18:05-18:20

OL28: Anna Paula A. de Carvalho, Universidade Federal do Rio de Janeiro, Brazil

Discovering the medicinal effects of natural compounds found in more than 60 Brazilian native fruits and plant species: new insights to prevent and treat several human diseases

18:20-18:35

OL29: Marco Clericuzio, Università del Piemonte Orientale, Italy

Edibility of wild mushrooms: a still open question, with many contradictory cases. A phytochemist's point of view




Session 9: Isolation and analytical techniques

(Min-Hsiung Pan, Guoling Li)

18:50-19:15

IL21: Gokhan Zengin, Selcuk University, Turkey

Chemical characterization, antioxidant and enzyme inhibitory effects of Mitracarpus hirtus extracts

19:15-19:40

IL22: Krystyna Skalicka-Woźniak, Medical University of Lublin, Poland

Isolation of natural products and its relevance to health improvement

19:40-19:55

OL30: Polina Turova, Lomonosov Moscow State University, Russia

Application of HPLS-MS-PARAFAC approach in phytochemical analysis.

19:55-20:10

OL31: Onur Can Bodur, Gazi University, Turkey

Determination of phytochemicals by using biosensors

20:10-20:25

OL32: Andrey Stavrianidi, Lomonosov Moscow State University, Russia

Quantitative assessment of total saponin content in herbal products based on hydrolysis and HPLC-MS determination

20:25-20:40

OL33: Daniela Andrea Ramirez, Universidad Nacional de Cuyo, Argentina

Multi-phytochemical determination of polar and non-polar garlic bioactive compounds in different food and nutraceutical preparations

20:40-20:55

OL34: Jelena B. Popović-Djordjević, University of Belgrade, Serbia

Application of Raman microscopy combined with multivariate analysis for rapid discrimination between storage reserves in wild and cultivated rosehip




Session 10: Bioaccessibility and bioavailability of polyphenols

(Mohamed A. Farag, Lingjun Ma)

21:10-21:35

IL23: Esra Capanoglu, Istanbul Technical University, Turkey

Increasing the bioaccessibility of antioxidants in tomato sauce using excipient emulsion

21:35-22:00

IL24: Avi Shpigelman, Israel Institute of Technology, Israel

Structure dependant bioaccessibility of polyphenols: Impact of thermal and high pressure processing at different pH levels and the presence of cell wall material in a model system

22:00-22:15

OL35: Luigi Lucini, Università Cattolica del Sacro Cuore, Italy

Artichoke polyphenols and sesquiterpene lactones: in vitro modulation of amylase activity, bioaccessibility and bioavailability following simulated large intestine fermentation

22:15-22:30

OL36: Senem Kamiloglu, Bursa Uludag University, Turkey

Effect of oil matrix on the bioaccessibility of polyphenols from broccoli by-products and lemon juice

22:30-22:45

OL37: Gulay Ozkan, Istanbul Technical University, Turkey

PVP/quercetin coprecipitation by supercritical antisolvent process: preparation, characterization and bioaccessibility

22:45-23:00

OL38: A. Gulcin Sagdicoglu Celep, Gazi University Ankara, Turkey

Encapsulation and controlled release of (-)-epicatechin




Session 11: Natural anti- infection and antimicrobial agents

(Franz. Bucar, Xinyu Wang)

23:15-23:40

IL25: Céline Rivière, University of Lille, France

Discovery of a novel inhibitor of Hepatitis C virus RNA replication from Juncus maritimus: Dehydrojuncusol as a lead toward a more affordable medicine?

23:40-23:55

OL39: Tuguldur A, Traditional Medicine and Technology Institute of Mongolia, Mongolia

Antimicrobial activity of drug Nagbo-9

23:55-00:10

(3 December)

OL40: Paramita Paul, University of North Bengal, India

Preparation and characterizations of chitosan coated PLGA nanoparticles loaded with voriconazole: A novel approach to treat lung fungal infection by pulmonary administration

00:10-00:25

(3 December)

OL41: Dawang D. Noel, Plateau State Polytechnic, Nigeria

Antidiarrheal potency of ethanolic and n-Hexane extracts of Curcuma longa (Turmeric) against bacteria associated with diarrhoea infection.

00:25-00:40

(3 December)

OL42: Balamurugan Chandramohan, Bharathiar University, India

Synergistic effect of bio-fabricated silver, gold and silver-gold alloy nanoparticles using medicinal plants (Smilax zeylanica L.) for antimicrobial and larvicidal at the clean, stagnant and sewage water ecosystems.

00:40-01:05

(3 December)

IL26: Sevgi Gezici, Kilis 7 Aralik University, Turkey

Current perspectives on immune-boosting antiviral agents and complementary therapy for novel SARS-CoV-2

01:05-01:30

(3 December)

IL27: Hesham R. El-Seedi, Uppsala University, Sweden

Comprehensive overview on multiple strategies fighting COVID-19: natural and derived bio-active compounds in preclinical and clinical studies




3 December




Session 12: Metabolomics and phytochemcials

(Lin Shi, Maria Daglia)

14:00-14:25

IL28: Mohamed A. Farag, American University in Cairo, Egypt

Metabolomics gateway for milestone discoveries in the prehistoric and post genomic era

14:25-14:50

IL29: Nokwanda P. Makunga, Stellenbosch University, South Africa

Comparative metabolomics and genetic population structure in some medicinal flora from the cape floristic region

14:50-15:05

OL43: Intan Safinar Ismail, Universiti Putra Malaysia, Malaysia

Metabolic variation in biological evaluation of Clinacanthus nutans (burm. F.) Lindau leaf extracts on LPS-induced neuroinflammatory in rats

15:05-15:20

OL44: Nqobile A. Masondo, Stellenbosch University, South Africa

Integrating metabolome and proteome approaches during exposure to salt and nutrient stress in Sutherlandia frutescens (L.) R.Br. – cancer bush

15:20-15:35

OL45: B. Balamuralikrishnan, Sejong University, South Korea

Potential effects of Tridax procumbens and its extracts on biochemical profiles in aflatoxin induced Wistar rats

15:35-15:50

OL46: Akinrinde AS, University of Ibadan, Nigeria

The multiple health benefits of luteolin, a flavonoid phytochemical: further mechanistic evidences of its protective potential against chemical-induced toxicities in vivo

15:50-16:05

OL47: Lucia Caputo, University of Salerno, Italy

Phytotoxicity assessment of essential oil from Mentha pulegium (lamiaceae) leaves




Session 13: Downstream processing

(Nataša Poklar Ulrih, Xiumin Chen)

16:20-16:45

IL30: Ana Sanches-Silva, INIAV, Portugal

The potential of industrial fruits by-products to produce antioxidant extracts and their application in active food packaging

16:45-17:10

IL31: Zhongxiang Fang, University of Melbourne, Australia

Effect of gallic acid/chitosan coating on fresh pork quality in modified atmosphere packaging

17:10-17:25

OL48: Alam Zeb, University of Malakand, Pakistan

Changes in phenolic profile and antioxidant activity of Rubus fruticosus fruit during maturation.

17:25-17:40

OL49: Basavaraj K. Nanjwade, KJD Pharma Pvt Ltd, India

Development and Evaluation of Curcumin Floating Tablets

17:40-17:55

OL50: Umesh Patil, University of Macau, Macau

Albumin and globulin from coconut meat: characteristics and their role in emulsion stability

17:55-18:10

OL51: Simone Angeloni, University of Camerino, Italy

Coffee silverskin: chemical characterization and extracts evaluation

18:10-18:25

OL52: Antonella Smeriglio, University of Messina, Italy

New perspectives from circular economy: essential oils from Mentha pulegium (Lamiaceae) flowers as eco-friendly herbicides




Session 14: Bioactivity of natural products (III)

(Nilufar Z. Mamadalieva, Yuchen Zhu)

18:40-19:05

IL32: Bunleu Sungthong, Mahasarakham University, Thailand

Effect of Dipterocarpus alatus Extracts on Inflammatory Mediator Production in Lipopolysaccharide Induced Inflammation in Macrophage Cell Line (RAW 264.7)

19:05-19:30

IL33: Pharkphoom Panichayupakaranant, Prince of Songkla University, Thailand

A green technology for curcuminoid dietary supplement products

19:30-19:55

IL34: Tarun Belwal, Zhejiang University, China

Food waste valorization for high-end use

19:55-20:10

OL53: Sevgi Kolayli, Karadeniz Tehnical University, Turkey

Chestnut flowers: phenolic content, phenolic composition and antioxidant properties

20:10-20:25

OL54: Olufunke F. Ajeigbe, Federal University of Technology Akure, Nigeria

Effects of Aqueous Extracts of Sand Paper (Ficus Spp) Leaves on Some Enzymes Linked to Hypertension and Pro-Oxidants Induced Damage in Rats' Heart Homogenates

20:25-20:40

OL55: Adriana Trifan, Grigore T. Popa University of Medicine and Pharmacy Iasi, Romania

Is comfrey more than toxic pyrrolizidine alkaloids? Novel insights into chemical composition and biological activity of Symphytum officinale L. roots




Session 15: Food Function and Nutrition

(Tarun Belwal, Xiaojun Huang)

21:00-21:25

IL35: Nataša Poklar Ulrih, University of Ljubljana, Slovenia

Characterization of algae food supplements using the antioxidative potential, elemental and stable isotope approaches

21:25-21:50

IL36: Mario M. Martinez, Aarhus University, Denmark

Snacking Right: molecular mechanisms to improve carbohydrate nutritional quality

21:50-22:15

IL37: Hazrulrizawati Abd Hamid, Universiti Malaysia Pahang, Malaysia

Physiochemical properties of roasted seeds of fermented rambutan and pulasan in comparison to cocoa powder

22:15-22:30

OL56: Monica Rosa Loizzo, University of Calabria, Italy

Almond seed coat: a possible opportunity to functionalize Rubus ulmifolius (Rosaceae) jam

22:30-22:45

OL57: Magdalena Grajzer, Wroclaw Medical University, Poland

Chemistry, oxidative stability and bioactivity of oil extracted from Rosa rugosa (Thunb.) seeds by supercritical carbon dioxide

22:45-23:00

OL58: Alejandra B. Camargo, Universidad Nacional de Cuyo, Argentina

Functionality studies of garlic organosulfur compounds

23:00-23:15

OL59: Katarzyna Świąder, Warsaw University of Life Sciences, Poland

The use of selected natural high-intensity sweeteners in functional food - the case of the Polish market

23:15-23:30

OL60: Yafang Shang, Hefei University of Technology, China

Comparison of phenolic compounds extracted from Diaphragma juglandis fructus, walnut pellicle, and flowers of Juglans regia using methanol, ultrasonic wave, and enzyme assisted-extraction

23:30-23:45

OL61: Merve Keskin, Bilecik Seyh Edebali University, Turkey

A natural remedy from the bee hives: Propolis




4 December




Section 16: Bioengineering and Biotechnology

(Elwira Sieniawska, Jiyong Shi)

14:00-14:25

IL38: Kadarkarai Murugan, Bharathiar University, India

Biosynthesis and phytonanotechology characterization of iron nanoparticles using aromatic plant Elettaria cardamomum: An experimental approach to control mosquito vectors, dengue and malarial fever and harmful bacteria in the aquatic system

14:25-14:50

IL39: Tatiana Matveeva, St. Petersburg State University, Russia

New medicinal naturally transgenic plants

14:50-15:15

IL40: Łukasz Woźniak, Institute of Agricultural and Food Biotechnology, Poland

Bioactive constituents of plant cuticles and kinetics of their synthesis during development of fruits and leaves

15:15-15:40

IL41: Adam Matkowski, Wroclaw Medical University, Poland

From fields to test-tubes or the other way? Remarks on plant tissue culture and related approaches in aromatic and medicinal plants

15:40-15:55

OL62: Ranabir Sahu, University of North Bengal, India

A precursor-feeding strategy to enhance rosmarinic acid biosynthesis in Solenostemon scutellarioides

15:55-16:10

OL63: Zhengyi Wei, Jilin Academy of Agricultural Sciences, China

Higher plant plastid metabolism engineering for the production of functional compounds

16:10-16:25

OL64: Pan Liao, Purdue University, USA

Is cuticle affect the release of volatiles from petunia flowers into the atmosphere?

16:25-16:40

OL65: Raquel Mateos Briz, ICTAN-CSIC, Spain

Bioconversion of polyphenols and organic acids by gut microbiota of predigested Hibiscus sabdariffa L. calyces and Agave (Agave tequilana Weber) fructans assessed in a dynamic in vitro model (TIM-2) of the human colon

16:40-16:55

OL66: Xiaoyan Zhao, Shanghai Academy of Agricultural Sciences

UPLC-Q-TOF-MS guided molecular networking to identify unique natural products in Morchella sp.




Session 17: Natural anti-cancer agents (II)

(Ipek Süntar, Jiaoyan Ren)

17:00-17:25

IL42: Claudia Cerella , Hôpital Kirchberg, Luxembourg

Predictive markers of response to cardiac glycosides in acute myeloid leukemia patients

17:25-17:50

IL43: Wen-Chin Yang, 台北,台湾,中国

Functional and mechanistic studies of a novel polyacetylene of Bidens pilsoa, DHTT, against breast cancer in mice

17:50-18:05

OL67: Srinivas Nerella, Kakatiya University, India

Regioselective synthesis of podophyllotoxin-glycosyl triazole hybrids via click protocol mediated by Silver (I)-N-heterocyclic carbenes and their anti-cancer evaluation as Topoisomerase-II inhibitors

18:05-18:20

OL68: Ali M. El-Hagrassi, National Research Centre, Egypt

Studying the chemical composition and anticancer mechanisms of Allium porrumin execution of Ehrlich ascites carcinoma in mice

18:20-18:35

OL69: Sajad Fakhri, Kermanshah University of Medical Sciences, Iran

The applicability of phytochemicals in diseases: From neurodegeneration to cancer

18:35-18:50

OL70: Alev Önder, Ankara University, Turkey

The antiproliferative effects of the roots of Seseli petraeum M. Bieb. on cancer cells




Session 18: Leads finding from nature (II)

(Michael Heinrich, Suowen Xu)

19:00-19:25

IL44: Nazim Sekeroglu, Kilis 7 Aralik University, Turkey

Traditional herbal coffees: as healthy coffee substitutes

19:25-19:50

IL45: Anca Miron, Grigore T. Popa University of Medicine and Pharmacy, Romania

Crataegus pentagyna: perspectives on cardiovascular activity




IL46: Fa-Chu Wong, Universiti Tunku Abdul Rahman, Malaysia

Identification of antioxidant peptides derived from tropical jackfruit seed and investigation of the stability profiles

19:50-20:05

OL71: Thilahgavani Nagappan, Universiti Malaysia Terengganu, Malaysia

Biological activities of coastal herbs (Ficus deltoidea, Hibiscus tiliaceus, Melaleuca cajuputi) from bris soil of terengganu, malaysia

20:05-20:20

OL72: Erna Karalija, University of Sarajevo, Bosnia and Herzegovina

Bioactive properties of widely growing plants in Bosnia and Herzegovina

20:20-20:35

OL73: Marija Glisic, University of Bern, Switzerland

A systematic review of phytochemicals in oat and buckwheat

20:35-20:50

OL74: Olayinka T. Asekun, University of Lagos, Lagos, Nigeria

Phytochemical studies of selected nigerian medicinal plants

20:50-21:05

OL75: Mahesh Kawale, Dhote Bandhu Science College, India

Holarhena antidysenterica Flowers: A Promising Wild edible source from central India




Session 19: Bioactivity of natural products (IV)

(Salah Akkal, Jing Wang)

21:15-21:40

IL47: Hang Xiao, University of Massachusetts, USA

Interactions between food bioactives and gut microbiota: good or bad?

21:40-22:05

IL48: Mingfu Wang, University of Hong Kong, China

Neuroprotective activity of some selected phytochemicals in ischemic stroke

22:05-22:30

IL49: Hui-Min Wang, 中兴大学, 台湾, 中国

Skin physiology and oxidative stress: Tissue regeneration, delay aging and fight against metastatic melanoma

22:30-22:45

OL76: Adeleh Sahebnasagh, North Khorasan University of Medical Sciences, Iran

The Prophylaxis and Treatment Potential of Supplements for COVID-19

22:45-23:00

OL77: Xiaojun Huang, Nanchang University, China

Study on nutrients of 24 Chinese cowpea cultivars

23:00-23:15

OL78: Jayapal Subramaniam, Bharathiar University, India

Computational screening of phytochemicals from Neem (Azadirachta indica) to combating potent inhibitors against SARS (COVID -19) Spike Proteins

23:15-23:30

OL79: Tarun K Dua, University of North Bengal, India

Protective effects of an edible herb, Enhydra fluctuans against heavy metal induced oxidative stress in mouse liver




Session 20: Bioactivity of natural products (V)

(Anca Miron, Junfu Ji)

23:30-23:55

IL50: Moklesur Rahman Sarker, State University of Bangladesh, Bangladesh

Potential antidiabetic activities of a novel formulation of functional foods (Dia-Best): Evidences from diabetic animal model and clinical studies with type 2 diabetes mellitus patients

23:55-24:10

OL80: Qing Kong, Ocean University of China, China

Antimicrobial peptides: classification, design, application and research progress in multiple fields

24:10-00:25

OL81:Oliver D. John, University of Southern Queensland, Australia

Rind from yellow mangosteen (Garcinia dulcis) attenuated physiological and metabolic changes in rats with diet-induced metabolic syndrome

00:25-00:40

(December 5)

OL82: Gamze Toydemir, Alanya Alaaddin Keykubat University, Turkey

Current processing trends for enhanced antioxidant bioavailability

00:40-00:55

(December 5)

OL83: O.T. Asekun, University of Lagos, Nigeria

Phytochemicals, mineral composition and cytotoxic activities in Anchomanes difformis

00:55-01:10

(December 5)

OL84: Lucian Hritcu, Alexandru Ioan Cuza University of Iasi, Romania

Ameliorative effects of rhoifolin in scopolamine-induced amnesic zebrafish (Danio rerio) model

01:10-01:25

(December 5)

OL85: Eliane Przytyk Jung, Instituto Nacional de Tecnologia, Brasil

Phenolic compounds of Bauhinia forficata Link infusions as revealed by LC-qTOF/MS

01:25-01:40

(December 5)

OL86: Ardiansyah, Universitas Bakrie, Indonesia

Functional properties of rice bran to improve lifestyle-related diseases
For plenary lecture, invited lecture and oral presentation, please join following zoom meeting.
Topic: 4-ISPMF
Time: Nov 30, 2020 14:00 PM-24:00 PM Beijing, Shanghai
Dec 01, 2020 14:00 PM-24:00 PM Beijing, Shanghai
Dec 02, 2020 14:00 PM-24:00 PM Beijing, Shanghai
Dec 03, 2020 14:00 PM-24:00 PM Beijing, Shanghai
Dec 04, 2020 14:00 PM-24:00 PM Beijing, Shanghai
Join Zoom Meeting
https://zoom.com.cn/j/5030375357?pwd=WlZQTHFhT3RjS2RJbHFwbmF6cFk3Zz09
Meeting ID: 503 037 5357 Passcode: 20201130
One tap mobile
+12532158782,,5030375357#,,,,,,0#,,20201130# US (Tacoma)
+13017158592,,5030375357#,,,,,,0#,,20201130# US (Germantown)
Dial by your location
+1 253 215 8782 US (Tacoma)
+1 301 715 8592 US (Germantown)
+1 312 626 6799 US (Chicago)
+1 346 248 7799 US (Houston)
+1 646 558 8656 US (New York)
+1 720 707 2699 US (Denver)
+1 8186657236(Voxbone) US (Los Angeles)
Meeting ID: 503 037 5357
Passcode: 20201130
Find your local number: https://zoom.com.cn/u/iboyvvYgBN
E-Poster
Beijing Time




December 5

14:00-14:10

EP1

Phytochemical and nutritive quality of dried seeds of Buchholzia coriacea

Ibrahim T.A

14:10-14:20

EP2

Iridiod glucosides from Ceratotheca sesamoides: a neglected vegetable, exert monoamine a & b inhibitory, antioxidant with structure activity relationship (SAR)

Oluwasesan M. Bello

14:20-14:30

EP3

Biosynthesis, characterization and biological applications of silver nanoparticles using Celosia trigyna and Solanum nigrum extracts: neglected vegetables in nigeria

Bello Oluwasesan Micheal

14:30-14:40

EP4

Antioxidant, anti-inflammatory and hepatoprotective activities of Terminalia bellirica and its bioactive component ellagic acid against diclofenac induced oxidative stress

Ashutosh Gupta

14:40-14:50

EP5

Allochrusa gypsophiloides, an endemic medicinal plant of central Asia: phytochemistry and bioactivity

Farukh S. Sharopov

14:50-15:00

EP6

Decoctions of Cornus mas L. (cornelian cherry) dried fruits and leaves: development of new nutraceuticals and food supplements

Rosa Tundis

15:00-15:10

EP7

Some results of the phytochemical study of Mongolian endemic plant of Artemisia. sphaerocephala Krasch

Nyamdemberel Ts

15:10-15:20

EP8

Sceletiums in the closet? a phytochemical investigation of the Sceletium genus

Reddy K

15:20-15:30

EP9

The quality of ikrainian saffron and its antibacterial activity

Оlha Мykhailenko

15:30-15:40

EP10

Determination of antioxidant activity of natural products isolated from broussonetia. Papyrifera

Jakub TremL

15:40-15:50

EP11

In-vitro bioaccessibility study of phenolic compounds recovered from grapevine bunch. stems and canes by-products

Susana Ferreyra

15:50-16:00

EP12

Fast dissolving sublingual films loaded with Viburnum opulus fruit extract: development and in vitro characterization

Alexandra Bujor

16:00-16:10

EP13

Jaboticaba skin anthocyanin-rich extracts obtained by conventional, ultrasound-assisted and high hydrostatic pressure-assisted extraction

Gabriela N. Mattos

16:10-16:20

EP14

Effects of curcumin on viability, proliferation and protein expression of imatinib-sensitive and imatinib-resistant CML cell lines

Esma Bilajac

16:20-16:30

EP15

Health applications of boron

Abdulkadir Solak

16:30-16:40

EP16

Preparation, characterization and controlled release of antibiotic drug from microspheres embedded in the membrane: a biocompatible material for wound healing

Ebru Kondolot Solak

16:40-16:50

EP17

Micoencapsulation of non-steroidal anti inflammatory drug (NSAID) with biocompatible polymers and its controlled release

Seçil Kaya

16:50-17:00

EP18

Antibacterial and anti-inflammatory activities of hedera helix leaves from Algeria

Lynda Lamoudi

17:00-17:10

EP19

Obtaining of Pouteria ramiflora (Mart.) Radlk pulp soluble tea by spray drying process

Gabriela Roso Cibin

17:10-17:20

EP20

Comparative study between synthetic and phytotherapeutic medicines for inflammatory diseases

A. Toubane

17:20-17:30

EP21

Free radical scavenging and metal chelating activities of Amaranthus caudatus L.

Fadime Eryılmaz Pehlivan

17:30-17:40

EP22

Mechanisms of the anticancer action of aqueous fraction of cotinus coggygria scop. leaves extract on malignant melanoma cell line A375

Georgi Antov

17:40-17:50

EP23

Phenolic compound profiling of boiled and raw chilean araucaria araucana kernels: antioxidant and inhibitory activity on metabolic syndrome-associated enzymes

Javier Antileo-Laurie

17:50-18:00

EP24

From table tomato by-products to bioactive food ingredients

Mikel Añibarro-Ortega

18:00-18:10

EP25

Biological activity of different parts of Eucalyptus camaldulensis Dehnh. Extract

Petra Herczogová

18:10-18:20

EP26

Effect of black myrobalan (Terminalia Chebula Retz.) aqueous extract on pre-diabetic healthy volunteers

Prasob-orn Rinthong

18:20-18:30

EP27

Prebiotic effects of yam bean (Pachyrhizus erosus (L.) urban) tuber extract

Sakulrat Rattanakiat

18:30-18:40

EP28

Obtaining and characterization of macerated oils for cosmetic use

Mousa Sha'at

18:40-18:50

EP29

Total phenolic and flavonoid contents and antioxidant capacity of leaf extracts of Securidaca longepedunculata Fres. (Polygalaceae) and Luffa cylindrica Linn. (Cucurbitaceae) against free radicals and oxidative damage

Kayode Azeez Abideen Abolanle

18:50-19:00

EP30

Assessment of polyphenolic components, total phenolic content and antioxidant activity of propolis samples from different regions of hungary - a chemical fingerprint of the geographical origin

Szabolcs Molnár

19:00-19:10

EP31

Herbal anti-SARS-Cov2 compounds

Olesia Bogomaz

19:10-19:20

EP32

Thymoquinone: could be a novel energy restriction mimetic?

Mustafa Fevzi KARAGÖZ

19:20-19:30

EP33

Development of gel preparation from the mixtures of Derris scandens extract

Jirawan Atchariyawongmaeti

19:30-19:40

EP34

Phytochemical composition and antioxidant activity of six Genista L. taxa

Mirel Subašić

19:40-19:50

EP35

Antiproliferative effect of paku pakis on breast cancer cells

Teoh Peik Lin

19:50-20:00

EP36

The antidiabetic effect of thymoquinone: phytochemical from blessed Nigella sativa seeds

Mustafa Fevzi KARAGÖZ

20:00-20:10

EP37

Spiraeoside from red onion skin ameliorate apoptosis and exerts potent antitumor, anti-inflammatory and enzyme inhibitory effect

Arti Nile

20:10-20:20

EP38

Enhancing the antimicrobial activity of sargassum muticum extracts on escherichia coli strain using microwave assisted extraction

Aurora Silva

20:20-20:30

EP39

Humulus lupulus LC-MS untargeted profiling study for geographic origin classification task

Yuriy Ikhalaynen

20:30-20:40

EP40

Obtaining of Pouteria ramiflora (Mart.) Radlk pulp soluble tea by spray drying process

Gabriela Roso Cibin

20:40-20:50

EP41

Plant originated nanomaterials as ecofriendly adsorbents, stable sensing elements and effective therapeutic agents

Shruti Shukla

20:50-21:00

EP42

In vitro cellular antioxidant potential and inhibition of foodborne pathogens in vivo by a sesquiterpene ilimaquinone

Vivek K. Bajpai

21:00-21:10

EP43

Effect of indole-3-carbinole on diseases caused by oxidative stress

Ayfer BEYAZ COŞKUN

21:10-21:20

EP44

Characterization of a pollen-based yogurt

Akretche-kelfat Soraya

21:20-21:30

EP45

Antioxidant and anticancer activities of gallic acid and its encapsulation

Aslihan Demirkaya

21:30-21:40

EP46

Investigation of the biological potential of Miconia chamissois Naudin

Juliana de F. Ferreira

21:40-21:50

EP47

Probiotics for immuncompromised patients or patients with infections, sepsis, fungemia, bacteraemia

Eylem Seker Ari

21:50-21:00

EP48

Food additives and genetic influences

Ece ÇELİK

22:00-22:10

EP49

Efficacy of resveratrol on inflammatory bowel diseases

Özlem PÖLENT

22:10-22:20

EP50

The importance of probiotics and approaches of dieticians to probiotic products

Şehriban Duyar Özer

22:20-22:30

EP51

The effect of caffeine on women fertilization

Şehriban Duyar Özer

22:30-22:40

EP52

Evaluation of almond oils sold in the market in terms of European pharmacopoeia monograph criteria

Aysel Berkkan
For E-Poster presentation please join following zoom meeting on December 5, 2020.

Topic: E-poster of 4-ISPMF Zoom Meeting
Time: Dec 5, 2020, 02:00-10:40 PM Beijing, Shanghai
Meeting ID: 499 810 1793
Password: 123456
Join from PC, Mac, Linux, iOS or Android:
https://umac.zoom.us/j/4998101793?pwd=akM5MEpVK0twNW5NTklmbUFLeXpvZz09
Password: 123456
Or an H.323/SIP room system:
H.323:
162.255.37.11 (US West)
162.255.36.11 (US East)
115.114.131.7 (India Mumbai)
115.114.115.7 (India Hyderabad)
213.19.144.110 (Amsterdam Netherlands)
213.244.140.110 (Germany)
103.122.166.55 (Australia)
209.9.211.110 (Hong Kong SAR)
149.137.40.110 (Singapore)
64.211.144.160 (Brazil)
69.174.57.160 (Canada)
207.226.132.110 (Japan)
SIP: 4998101793@zoomcrc.com
Password: 123456
Or Skype for Business (Lync):
https://umac.zoom.us/skype/4998101793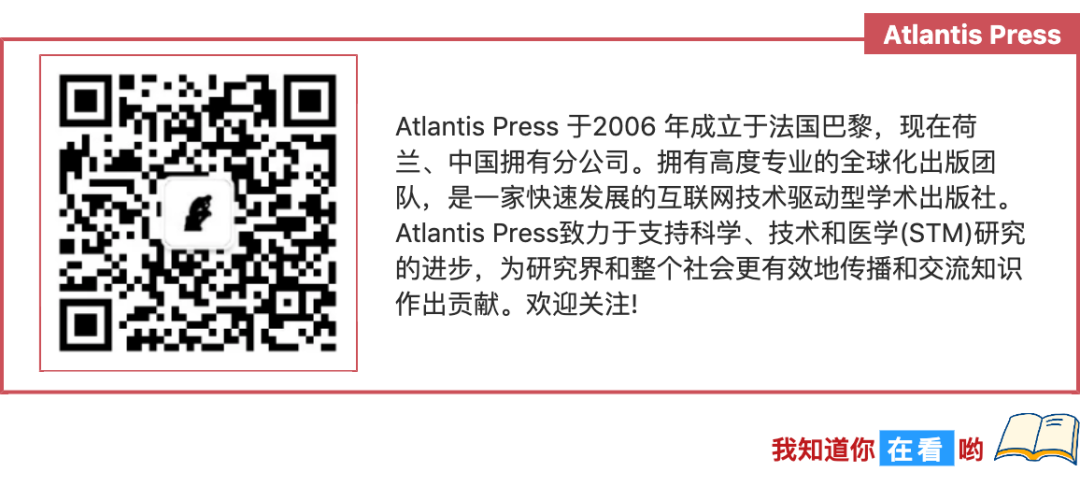 转载本文请联系原作者获取授权,同时请注明本文来自Atlantis Press科学网博客。
链接地址:http://wap.sciencenet.cn/blog-3453320-1259995.html?mobile=1
收藏
推荐到博客首页