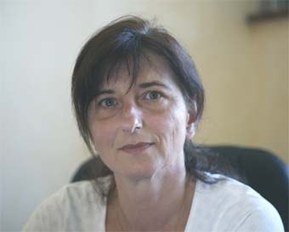 今天与来自突尼斯的Bacem交流,得到Gisèle Laguerre去世了。2013年1月16日因为肺癌去世的,年仅55岁。我对Laguerre记忆最深的是经常引用她的一篇论文,可以说,现在我们常使用的扩增nodC和nifH的引物就是根据这篇论文中设计的。google是查了下,这篇论文被引用了280次了。
Classification of rhizobia based on nodC and nifH gene analysis reveals a close phylogenetic relationship among Phaseolus vulgaris symbionts (Microbiology, 2001, 147:981-993)http://mic.sgmjournals.org/content/147/4/981.abstract?related-urls=yes&legid=mic;147/4/981
Laguerre是根瘤菌与土壤杆菌分类分委员会的委员。
为了纪念Laguerre,Saidi等人还专门以她的名字命名了一个新种:Rhizobium laguerreae sp. nov.
http://www.ncbi.nlm.nih.gov/pubmed/?term=Rhizobium+laguerreae+sp.+nov.+nodulates+Vicia+faba+in+several+continents
Int J Syst Evol Microbiol. 2014 Jan;64(Pt 1):242-7. doi: 10.1099/ijs.0.052191-0. Epub 2013 Sep 25.
Rhizobium laguerreae sp. nov. nodulates Vicia faba on several continents.
Saïdi S1, Ramírez-Bahena MH, Santillana N, Zúñiga D, Álvarez-Martínez E, Peix A, Mhamdi R, Velázquez E.
Abstract: Several fast-growing strains nodulating Viciafaba in Peru, Spain and Tunisia formed a cluster related to Rhizobium leguminosarum. The 16S rRNA gene sequences were identical to that of R. leguminosarum USDA 2370(T), whereas rpoB, recA and atpD gene sequences were phylogenetically distant, with sequence similarities of less than 96 %, 97 % and 94 %, respectively. DNA-DNA hybridization analysis showed a mean relatedness value of 43 % between strain FB206(T) and R. leguminosarum USDA 2370(T). Phenotypic characteristics of the novel strains also differed from those of the closest related species of the genus Rhizobium. Therefore, based on genotypic and phenotypic data obtained in this study, we propose to classify this group of strains nodulating Viciafaba as a novel species of the genus Rhizobium named Rhizobiumlaguerreaesp. nov. The type strain is FB206(T) ( = LMG 27434(T) = CECT 8280(T)).
相关报道:
2013年1月17日:Gisèle Laguerre died last night. She was just 55 years old but had been ill for some months. She was such a good colleague and friend over...... (http://rhizobium.wordpress.com/2013/01/17/gisele-laguerre/ )
Dr. Gisèle Laguerre passed away
Very unfortunately, today we report the sad news of the passing away last night of our friend, colleague and Subcommittee member Gisèle Laguerre. She was fighting against lung cancer, diagnosed in August. She was only 55. We will miss her very much! We want to express our support to her family and her colleagues at the LSTM in Montpellier.
http://edzna.ccg.unam.mx/rhizobial-taxonomy/node/35
Laguerre发表的相关论文:
这里特别纪念一下。

https://wap.sciencenet.cn/blog-3533-790207.html
上一篇:
用R语言统计一下LPSN网站上的各属内的物种数
下一篇:
全基因组测序将成为细菌分类必须做的一项指征