第五届纳米能源与纳米系统国际会议(NENS2021)组委会今天正式宣布:本届纳米能源奖(Nano Energy Award 2021)将授予北京大学教授张海霞、香港中文大学教授訾云龙、中国科学院北京纳米能源与系统研究所研究员杨亚等三位纳米能源研究领域的优秀学者,以表彰他们为本领域的发展作出的突出贡献。

颁奖仪式将于大会闭幕式期间(2021年10月24日上午)在北京国家会议中心举行,欢迎大家莅临出席,并祝国庆节快乐!

2021 Nano Energy Award Announcement

The International Conference on Nanoenergy and Nanosystems (NENS) 2021 (www.nens.cn) is delighted to announce that the winners of the 2021 Nano Energy Awards are Professor Ya Yang, Beijing Institute of Nanoenergy and Nanosystems, Chinese Academy of Sciences, China; Professor Haixia Zhang, Peking University, China; and Professor Yunlong Zi, Chinese University of Hong Kong, China.

The awards will be presented during NENS 2021 on Oct. 24, 2021 in Beijing. Congratulations to all of the winners!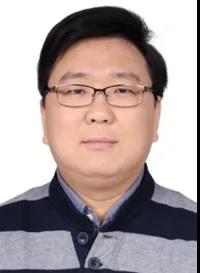 Professor Ya Yang was selected for achieving significant progress in hybridized and coupled nanogenerators for realizing the multi-energy scavenging and multi-functional sensing applications. Dr. Yang also has developed ferroelectric materials-based various new hybridized and multi-effects coupled nanogenerators, opening up the new principles of the nanogenerator design and coupled effects, and the new approaches of improving output performances of nanogenerators.



Prof. Yang received his B.S. degree (2006) and his Ph.D. (2011) in Materials Physics and Chemistry from University of Science and Technology Beijing, China. He then joined the Georgia Institute of Technology as a postdoctoral fellow. He is currently a professor and a group leader at Beijing Institute of Nanoenergy and Nanosystems, Chinese Academy of Sciences since 2014. His main research interests focus on the fields of ferroelectric materials for hybridized and coupled nanogenerators, self-powered and multi-functional sensors, and some new physical effects.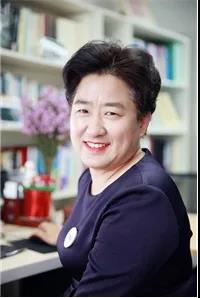 Prof. Haixia (Alice) Zhang was awarded for her major contribution to solve the problem of energy supply in microsystem, develop micro-nano sensors and triboelectric nanogenerator related technologies. Her researches are promise not only for enhanced energy harvesting, but also for multimodal sensing and actuating.



Prof. Zhang received Ph.D. degree in Mechanical Engineering from the Huazhong University of Science and Technology in 1998. She joined Peking University in 2001 x, then promoted to full Professor at 2007. Her Alice Wonderlab covers micro-nano devices, energy harvesting, self-powering smart system, etc. She is co-author of 300 peer-reviewed scientific publications and 9 books/book chapters, co-invented 42 patents (include 5 US patents). She is Editorial board member of IEEE-JMEMS, IEEE-TANO, Microsystems & Nanoengineering, Soft Science, etc. She is the General Chair of IEEE MEMS2021, IEEE NEMS2021, and organizing chair of Transducers2011. She is the founder of iCAN & iCANX. She has received National Invention Award of Sci. & Techn. at 2006, Geneva Invention Gold Medal at 2014, National Education Award at 2018, Forbes Top 50 Chinese Female Scientists 2020.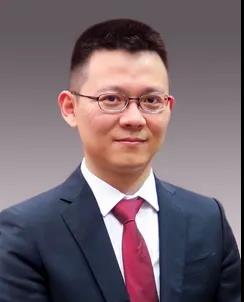 Prof. Yunlong Zi was selected for his outstanding reseach in high-efficiency mechanical energy harvesting through triboelectric nanogenerators (TENG), triboelectric effect, discharge, TENG triggered high-voltage applications, and self-powered systems.



Prof. Yunlong Zi is an Assistant Professor in Department of Mechanical and Automation Engineering at the Chinese University of Hong Kong since 2017. Dr. Zi received his Ph.D. in Physics from Purdue University in 2014; his Bachelor of Engineering in Materials Science and Engineering from Tsinghua University in 2009. Before joining CUHK, he worked as a Postdoctoral Fellow at Georgia Institute of Technology during 2014-2017. As the 1st and corresponding authors, his research studies have been published in top-notch journals, including Nature Nanotechnology, Nature Communications, Science Advances, Advanced Materials, Nano Letters, ACS Nano, Nano Energy, and etc. He was honored as Fellow of International Association of Advanced Materials (FIAAM) 2021, Vebleo Fellow 2021. He was also the winner of MRS Postdoctoral Award by Materials Research Society in 2017; the Emerging Investigators by Journal of Materials Chemistry C in 2018.
https://wap.sciencenet.cn/blog-299-1306638.html
上一篇:
张海霞│致敬国家的脊梁
下一篇:
张海霞︱那些年曾经批评过的学生