发表期刊:Analytical Chemistry

论文题目:Determination of Environmental Micro(Nano)Plastics by Matrix-Assisted Laser Desorption/Ionization–Time-of-Flight Mass Spectrometry
论文作者:Pengfei Wu, Yuanyuan Tang, Guodong Cao, Jiangpeng Li, Siqing Wang, Xinyi Chang, Miao Dang, Hangbiao Jin, Chunmiao Zheng, Zongwei Cai
发表日期:November 03, 2020
论文摘要:Micro(nano)plastics (MNPs) are widely acknowledged as global environmental threat while determination methods for MNPs are still lacking and becoming a growing concern. This study provides a novel method for MNPs identification/quantification by matrix-assisted laser desorption/ionization–time-of-flight mass spectrometry (MALDI–TOF MS). Factors affecting the measurement were optimized, including laser energy, matrix (M), analyte (A), cationization agent (C), and MAC volume ratio. Under the optimal conditions, the peaks representative of polystyrene (PS) and polyethylene terephthalate (PET) were identified, and the mass differences were consistent with the molecular weight of the corresponding oligomer. A quantitative correlation was built between normalized signal intensity and ln[polymer concentration] with a correlation coefficient above 0.96 for low-molecular-weight polymers and 0.98 for high-molecular-weight polymers. Furthermore, two types of environmental MNP samples were prepared, including aviation cup particles as fresh plastics and aged MNPs extracted from river sediment. By using MALDI–TOF MS, the PS-related MNPs (in both aviation cup and sediment) consisted of C8H8 and C16H16O oligomers, while the PET-related MNPs (only found in sediment) were identified with repeated units of C10H8O4 and C12H12O4. According to the quantitative correlation curve, the contents of PS and PET MNPs were quantified as 8.56 ± 0.04 and 28.71 ± 0.20 mg·kg–1, respectively, in the collected sediment. This study is the first attempt to propose a quantification method with the employment of MALDI–TOF MS for aged MNPs analysis in environmental samples, which can not only supply an effective method for MNP analysis but also inspire future studies on the in situ distribution and transformation of MNPs in environmental and biological samples.
发表期刊:Analytical Chemistry

论文题目:Monitoring AuNP Dynamics in the Blood of a Single Mouse Using Single Particle Inductively Coupled Plasma Mass Spectrometry with an Ultralow-Volume High-Efficiency Introduction System
论文作者:Yuzhen Sun, Nian Liu, Yuanyuan Wang, Yongguang Yin, Guangbo Qu, Jianbo Shi, Maoyong Song, Ligang Hu, Bin He, Guangliang Liu, Yong Cai, Yong Liang, Guibin Jiang
发表日期:November 17, 2020
论文摘要:Gold nanoparticles (AuNPs) are increasingly being used as diagnostic and therapeutic agents owing to their excellent properties; however, there is not much data available on their dynamics in vivo on a single particle basis in a single mouse. Here, we developed a method for the direct analysis of nanoparticles in trace blood samples based on single particle inductively coupled plasma-mass spectrometry (spICP-MS). A flexible, highly configurable, and precisely controlled sample introduction system was designed by assembling an ultralow-volume autosampler (flow rate in the range of 5–5000 μL/min) and a customized cyclonic spray chamber (transfer efficiency up to 99%). Upon systematic optimization, the detection limit of the nanoparticle size (LODsize) of AuNPs in ultrapure water was 19 nm, and the detection limit of the nanoparticle number concentration (LODNP) was 8 × 104 particle/L. Using a retro-orbital blood sampling method and subsequent dilution, the system was successfully applied to track the dynamic changes in size and concentration for AuNPs in the blood of a single mouse, and the recovery for the blood sample was 111.74%. Furthermore, the concentration of AuNPs in mouse blood reached a peak in a short period of time and, then, gradually decreased. This study provides a promising technique for analyzing and monitoring the size and concentration of nanoparticles in ultralow-volume blood samples with low concentrations, making it a powerful tool for analyzing and understanding the fate of nanoparticles in vivo.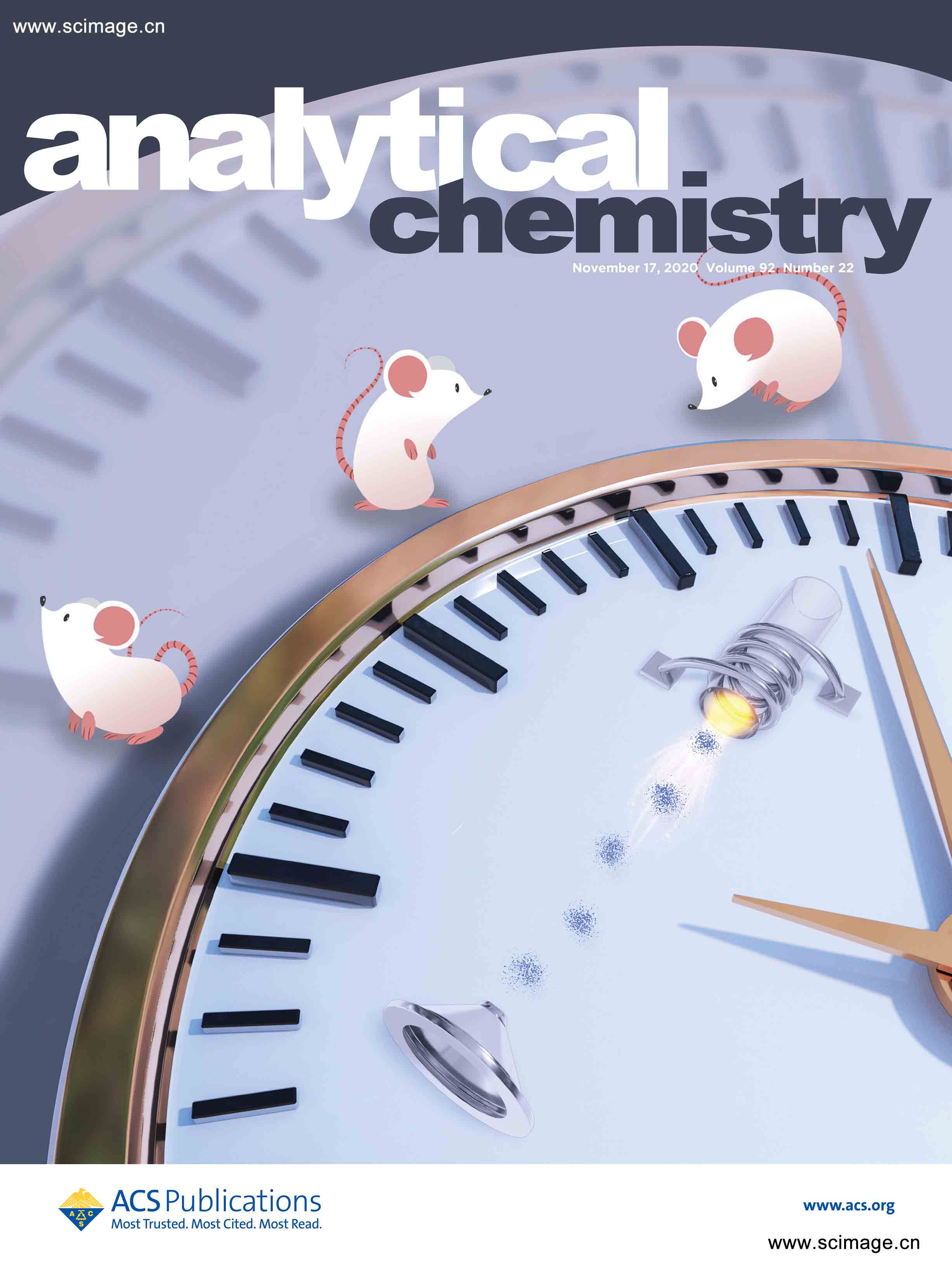 发表期刊:SCIENCE CHINA Materials

论文题目:Recyclable cobalt-molybdenum bimetallic carbide modified separator boosts the polysulfide adsorption-catalysis of lithium sulfur battery
论文作者:Ze Zhang, Jia-Nan Wang, A-Hu Shao, Dong-Gen Xiong, Jian-Wei Liu, Cheng-Yen Lao, Kai Xi, Shi-Yao Lu, Qiu Jiang, Ji Yu, Huang-Long Li, Zhen-Yu Yang, R. Vasant Kumar
发表日期:August 18, 2020
论文摘要: capability and protected the Li anode using a complementary bimetallic carbide electrocatalyst, CoMoC, modified commercial separator. With this demonstration, the potentials of bimetal compounds, which have been well recognized in other environmental catalysis, are also extended to Li-S batteries. Coupled with this modified separator, a simple cathode (S/Super P composite) can deliver high sulfur utilization, high rate performance, and excellent cycle stability with a low capacity decay rate of ~0.034% per cycle at 1 C with electrolyte/sulfur ratio=6 mL g−1, The experimental analysis and the first-principles calculations proved that the bimetallic carbide CoMoC provides more binding sites for adsorbing polysulfides and catalyzing the multiphase conversion of sulfur/polysulfide/sulfide than monometallic carbide MoC. Moreover, the modified separator can be reutilized with comparable electrochemical performance. We also showed other bimetallic carbides with similar catalytic effects on Li-S batteries and this material family has great promise in different energy electrocatalytic systems.
发表期刊:Small

论文题目:Sodium‐Ion Batteries: Ostwald Ripening Tailoring Hierarchically Porous Na3V2(PO4)2O2F Hollow Nanospheres for Superior High‐Rate and Ultrastable Sodium Ion Storage
论文作者:Lina Zhao, Xiaohui Rong, Yaoshen Niu, Rui Xu, Teng Zhang, Tao Li, Yan Yu, Yanglong Hou
发表日期:December 3, 2020
论文摘要:In article number 2004925, Yan Yu, Yanglong Hou, and co‐workers report a hierarchical porous Na3V2(PO4)2O2F hollow nanosphere material with fast ionic/electronic conductivities, easy and continuous electrolyte supplement and robust electrode integrity properties, kinetically accelerated sodium‐ion storage behavior of high‐capacity, high‐ ate and long‐life cycling.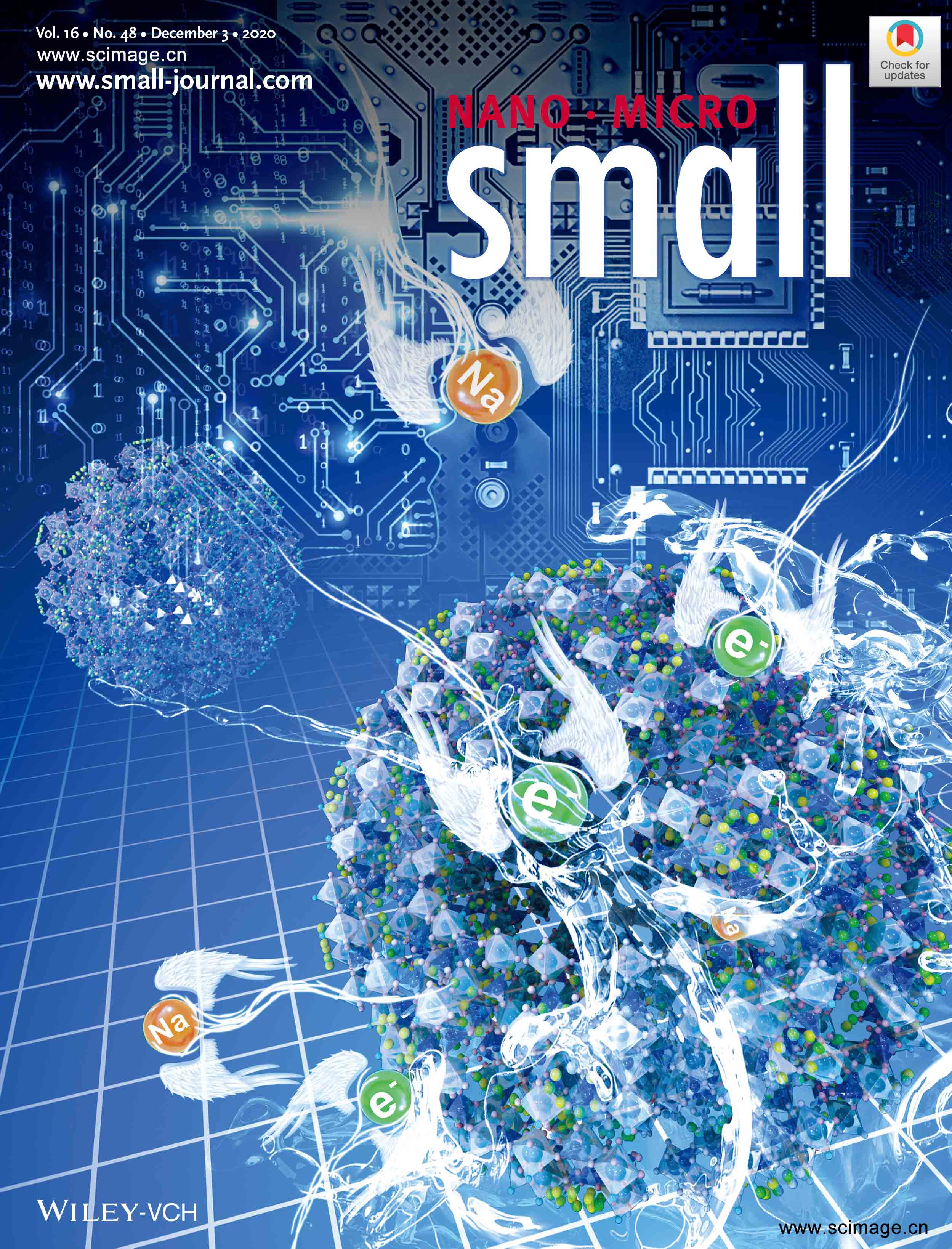 发表期刊:ACS Applied Materials & Interfaces

论文题目:Abnormal Electron Emission in a Vertical Graphene/Hexagonal Boron Nitride van der Waals Heterostructure Driven by a Hot Hole-Induced Auger Process
论文作者:Yicong Chen, Zhibing Li, Jun Chen
发表日期:December 23, 2020
论文摘要:Understanding the scattering process of field injection hot carriers is important for modulating their behaviors, which is the key for improving the efficiency of charge transfer and energy conversion in hot carrier devices. In this work, a significant electron thermalization induced by Auger scattering between a field injection hot hole and a native cold electron has been observed in a vertical single layer graphene/hexagonal boron nitride/few layer graphene (Gr/hBN/FLG) device by measuring the vacuum electron emission characteristics. For the first time, it is found that vacuum electron emission can be measured under both directions of bias within the device. Furthermore, electrons can be emitted even when the applied bias energy is smaller than the work function of the Gr cathode. Further analysis of the emission electron kinetic energy indicates that the low turn-on bias results from the emission of energetic electrons that are ~3 eV higher than the Fermi level. A semiquantitative model based on hot hole-induced Auger electron emission is established to reproduce the results. All of these findings not only expand our understanding of the hot carrier scattering process in graphene but also provide insights into the applications of hot carrier devices.
发表期刊:Advanced Intelligent Systems

论文题目:A Dual Magnetic Tunnel Junction‐Based Neuromorphic Device
论文作者:Jeongmin Hong, Xin Li, Nuo Xu, Hong Chen, Stefano Cabrini, Sakhrat Khizroev, Jeffrey Bokor, Long You
发表日期:December, 2020
论文摘要:Neuromorphic Systems
In article number 2000143, Jeongmin Hong, Long You, and co‐workers propose a heterostructure composed of a dual domain and dual magnetic tunnel junctions (MTJ) as a stochastic binary synapse. Synaptic behavior is achieved by the stochastic switching of the MTJ conductance states, based on the temporal correlation between the spiking activities of the interconnecting neurons.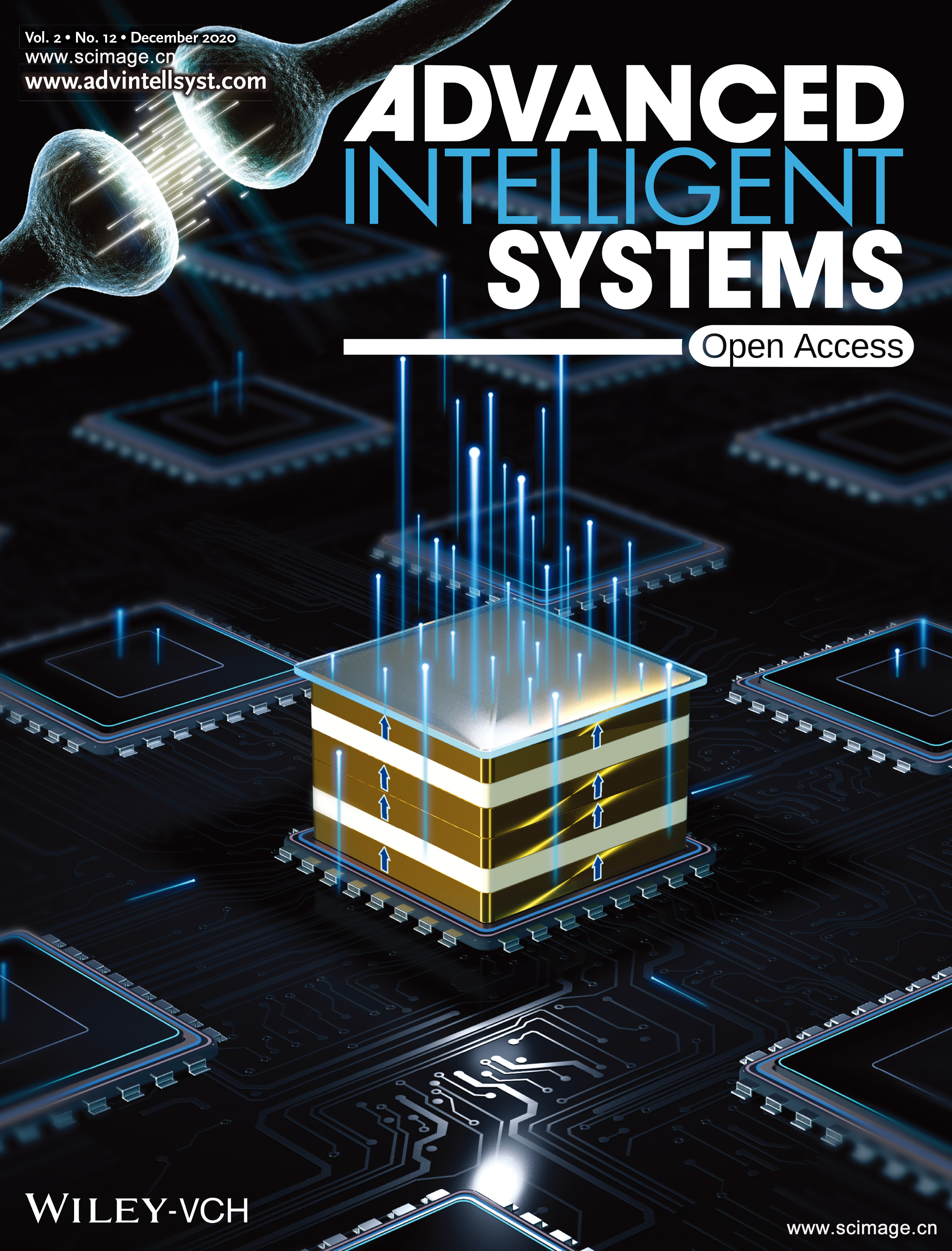 静远嘲风(SCimage)是专注于学术研究领域的艺术创作机构,用唯美的艺术诠释科研是嘲风的目标。公司主要提供论文封面设计、论文配图设计、科研动画开发设计及科研产品深度包装等服务;主要服务对象为中国科学院,中国军事科学院,中国医学科学院,中国农业科学院,以及国内外各大高校科研机构,科技型研发企业以及从事学术研究和高等教育的研究人员。静远嘲风,创立于2007年,以多学科背景为出发点,以独到的切入点深入探索科研领域的艺术表达方式,是国内科研可视化的资深践行者与领头羊,多年来为生物学、微生物学、化学、化工、医学、环境学等研究方向完成数千幅专业作品,协助上千名科研工作者完成封面论文发表。

http://wap.sciencenet.cn/blog-575129-1274565.html
上一篇:
2020年12月嘲风作品集(一)
下一篇:
2021年1月嘲风作品集(一)