发表期刊:Environmental Science&Technology Letters

论文题目:Biases Arising from the Use of Ambient Measurements to Represent Personal Exposure in Evaluating Inflammatory Responses to Fine Particulate Matter: Evidence from a Panel Study in Beijing, China
论文作者:Yunfei Fan, Yiqun Han, Yingjun Liu, Yanwen Wang, Xi Chen, Wu Chen, Pengfei Liang, Yanhua Fang, Junxia Wang, Tao Xue, Yuan Yao, Weiju Li, Xinghua Qiu, and Tong Zhu
发表日期:October 13, 2020
论文摘要:Ambient particulate matter (PM) is often used as a proxy of personal exposure in epidemiological studies of PM-induced health effects, yet whether this proxy biases the estimates of health effects is still unknown. On the basis of a panel study in Beijing, China, we investigated the dependence of 24 h personal exposure concentration to fine particles (PM2.5) and its carbonaceous components on the corresponding 24 h ambient concentration. The associated changes in inflammatory biomarkers with personal and ambient exposure were further examined using linear mixed-effect models. At ambient PM2.5 levels of <25 μg m–3, personal exposure to PM2.5 was often several times higher, with a median personal/ambient ratio of ~3. The ratio declined with an increase in ambient concentration, approaching ~1 at ambient PM2.5 levels of >75 μg m–3. Similar trends were also observed for organic carbon and elemental carbon. Personal exposures were significantly associated with both respiratory and systemic inflammatory biomarkers, such as fractional exhaled nitric oxide and white blood cell count. When ambient data were used, the association with systemic inflammation weakened. Our findings imply that the use of the ambient pollutant concentration as a proxy for personal exposure may be inaccurate and could bias the estimates of PM-induced health effects.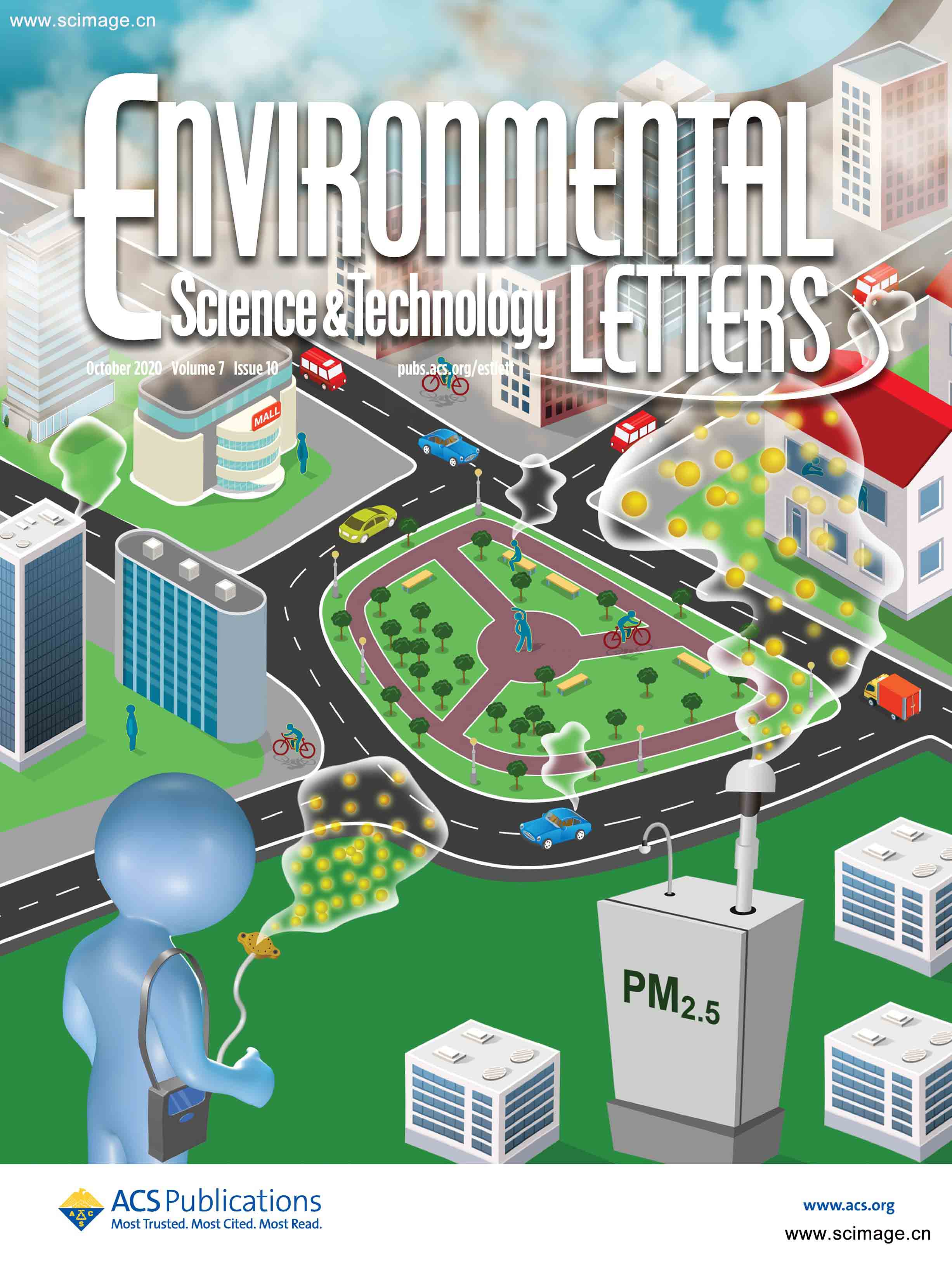 发表期刊:Environmental Science&Technology

论文题目:Tetrabromobisphenol A Perturbs Erythropoiesis and Impairs Blood Circulation in Zebrafish Embryos
论文作者:Shaochen Pang, Yue Gao, Aijing Li, Xinglei Yao, Guangbo Qu, Ligang Hu, Yong Liang, Maoyong Song, and Guibin Jiang
发表日期:October 20, 2020
论文摘要:Tetrabromobisphenol A (TBBPA), a ubiquitous environmental pollutant, has been implicated in developmental toxicity of aquatic animals. However, the impact of TBBPA on development and the related mechanism have not been fully elucidated. In this study, using a live imaging technique and transgenic labeling of zebrafish embryos, we described the toxic effects of TBBPA on hematopoietic development in zebrafish. We demonstrated that TBBPA induced erythroid precursor expansion in the intermediate cell mass (ICM), which perturbed the onset of blood circulation at 24–26 hours postfertilization (hpf). Consequently, excessive blood cells accumulated in the posterior blood island (PBI) and vascular cells formed defective caudal veins (CVs), preventing blood cell flow to the heart at 32–34 hpf. We found that the one-cell to 50% epiboly stage was the most sensitive period to TBBPA exposure during hematopoietic development. Furthermore, our results demonstrated that PBI malformation induced by TBBPA resulted from effects on erythroid precursor cells, which might involve THR signaling in complex ways. These findings will improve the understanding of TBBPA-induced developmental toxicity in teleost.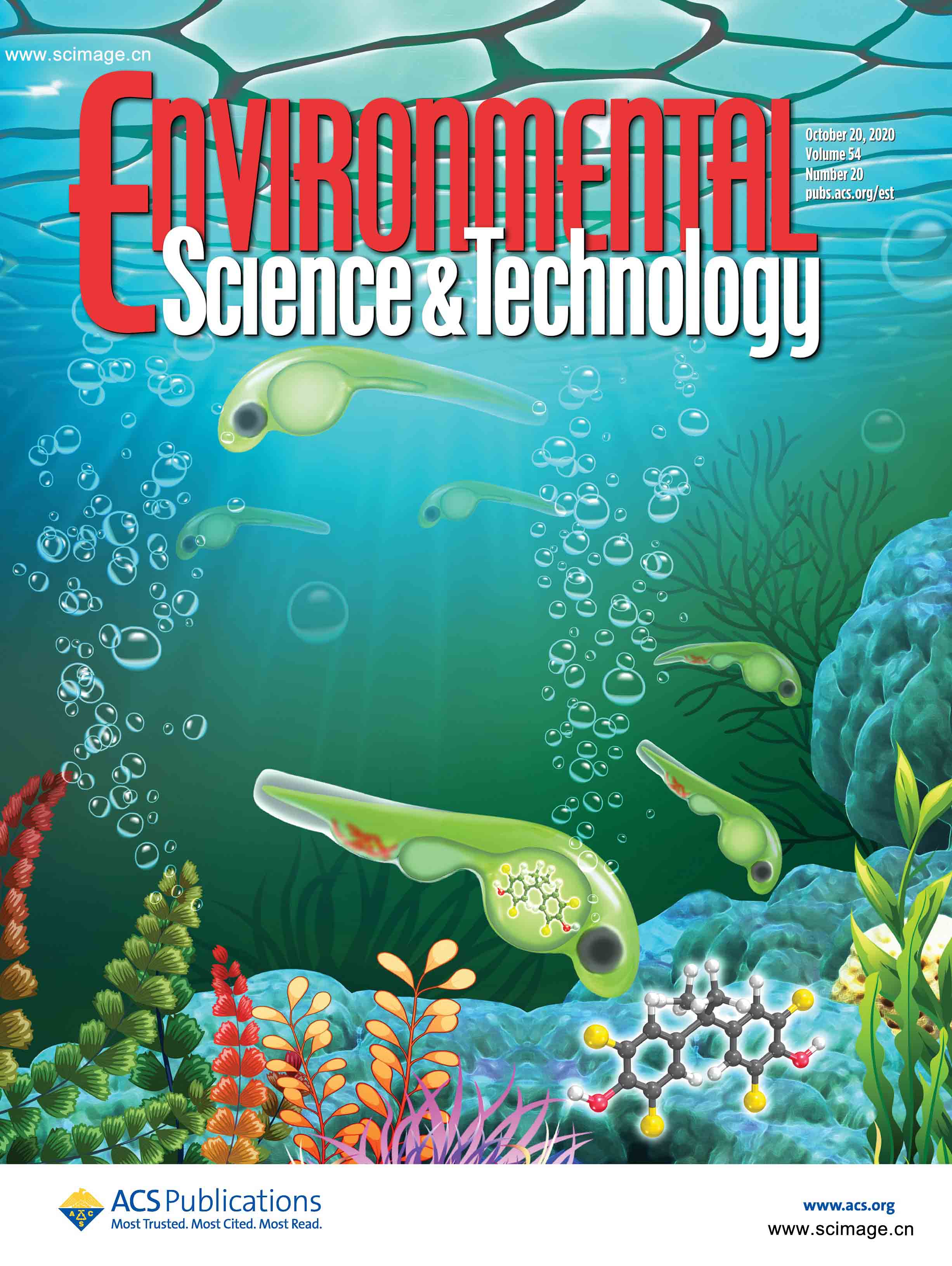 发表期刊:ACS Nano

论文题目:Heterogenous Internalization of Nanoparticles at Ultra-Trace Concentration in Environmental Individual Unicellular Organisms Unveiled by Single-Cell Mass Cytometry
论文作者:Qi Wu, Jianbo Shi, Xiaomeng Ji, Tian Xia, Li Zeng, Gengtan Li, Yuanyuan Wang, Jie Gao, Linlin Yao, Junjie Ma, Xiaolei Liu, Nian Liu, Ligang Hu, Bin He, Yong Liang, Guangbo Qu, and Guibin Jiang
发表日期:October 27, 2020
论文摘要:The application and consumption of nanoparticles (NPs) inevitably result in the contamination of environmental water. The internalized NPs in unicellular organisms could travel to human bodies along food chains and raise health concerns. Current research failed to determine the characteristics of cellular uptake of NPs by unicellular organisms at extremely low concentration in the real environment. We here developed a label-free high-throughput mass cytometry method to investigate gold NP (AuNP) uptake in a unicellular organism (Tetrahymena thermophila) at the single-cell level. The limit of detection for Au is as low as to 6.67 × 10–18 g/cell, which equals ~5.3 5 nm AuNPs. We demonstrated that active engulfment pathways were responsible for the cellular accumulation of AuNPs and T. thermophila could also eliminate the cellular AuNPs rapidly. The interaction between AuNPs and T. thermophila is highly dependent on the sizes of nanoparticles; i.e., the population of T. thermophila containing AuNPs decreased with the increment of the diameters of AuNPs when exposed to the same mass concentration. For each type of AuNP, distinct heterogeneous cellular uptake of AuNPs by T. thermophila was observed. Intriguingly, for 5 nm AuNP, even at 0.001 ng/mL, some T. thermophila cells could concentrate AuNPs, indicating a real environmental concern even when water was contaminated by only trace level of NPs. This method represents a promising tool for simultaneous determination of physiological status of cells together with the intracellular level of heavy metal or metallic NPs in study of biological effects.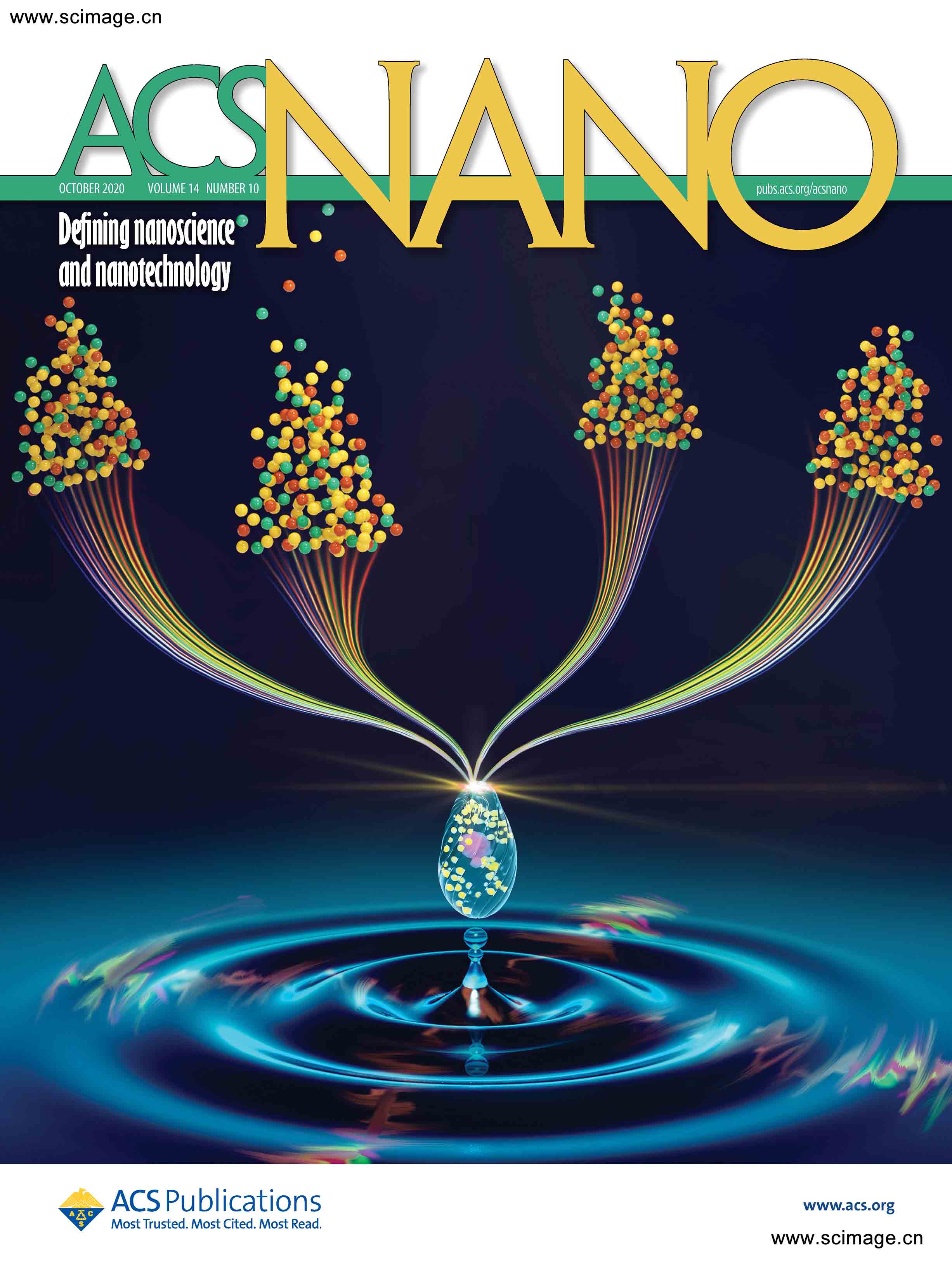 发表期刊:Advanced Materials

论文题目:COVID‐19 Vaccines: Particulate Alum via Pickering Emulsion for an Enhanced COVID‐19 Vaccine Adjuvant
论文作者:Sha Peng, Fengqiang Cao, Yufei Xia, Xiao‐Dong Gao, Lianpan Dai, Jinghua Yan, Guanghui Ma
发表日期:October 8, 2020
论文摘要:For enhanced COVID‐19 vaccines, in article number 2004210, Yufei Xia, Guanghui Ma, and co‐workers pack licensed alum on a squalene/water interphase. Thereby, this century‐old adjuvant "travels through time" in a new form of alum‐stabilized Pickering emulsion (PAPE), which not only inherits the clinically acknowledged biosafety, but also demonstrates enhanced cellular uptake and cross‐presentation of antigens for potent humoral and cellular responses.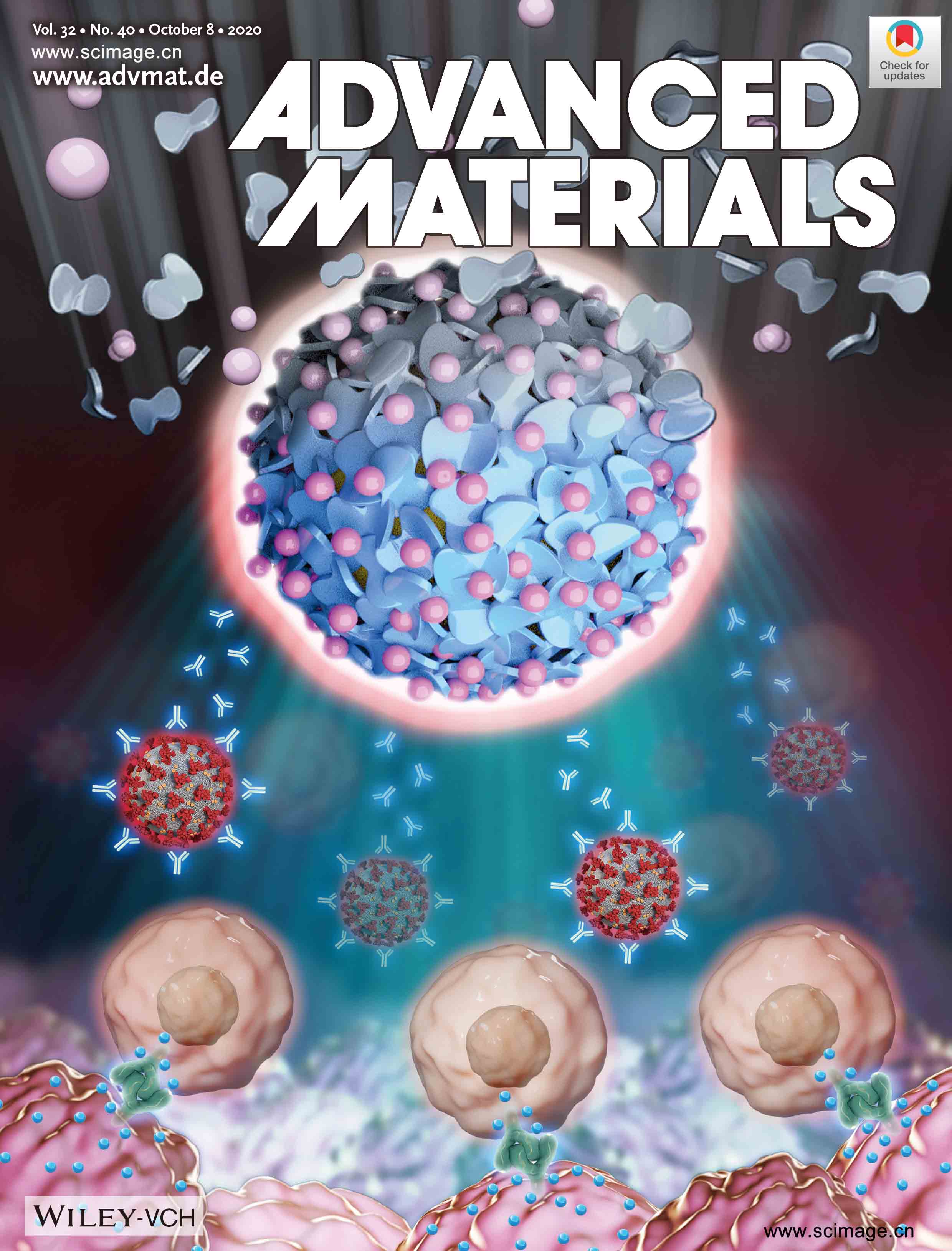 发表期刊:JACS

论文题目:Architecting a Stable High-Energy Aqueous Al-Ion Battery
论文作者:Chunshuang Yan, Chade Lv, Liguang Wang, Wei Cui, Leyuan Zhang, Khang Ngoc Dinh, Huiteng Tan, Chen Wu, Tianpin Wu, Yang Ren, Jieqiong Chen, Zheng Liu, Madhavi Srinivasan, Xianhong Rui, Qingyu Yan, Guihua Yu
发表日期:September 09, 2020
论文摘要:Aqueous Al-ion batteries (AAIBs) are the subject of great interest due to the inherent safety and high theoretical capacity of aluminum. The high abundancy and easy accessibility of aluminum raw materials further make AAIBs appealing for grid-scale energy storage. However, the passivating oxide film formation and hydrogen side reactions at the aluminum anode as well as limited availability of the cathode lead to low discharge voltage and poor cycling stability. Here, we proposed a new AAIB system consisting of an AlxMnO2 cathode, a zinc substrate-supported Zn–Al alloy anode, and an Al(OTF)3 aqueous electrolyte. Through the in situ electrochemical activation of MnO, the cathode was synthesized to incorporate a two-electron reaction, thus enabling its high theoretical capacity. The anode was realized by a simple deposition process of Al3+ onto Zn foil substrate. The featured alloy interface layer can effectively alleviate the passivation and suppress the dendrite growth, ensuring ultralong-term stable aluminum stripping/plating. The architected cell delivers a record-high discharge voltage plateau near 1.6 V and specific capacity of 460 mAh g–1 for over 80 cycles. This work provides new opportunities for the development of high-performance and low-cost AAIBs for practical applications.
发表期刊:Angewandte Chemie

论文题目:Efficient Trapping of Trace Acetylene from Ethylene in an Ultramicroporous Metal–Organic Framework: Synergistic Effect of High‐Density Open Metal and Electronegative Sites
论文作者:Zhaoqiang Zhang, Shing Bo Peh, Yuxiang Wang, Chengjun Kang, Weidong Fan, Dan Zhao
发表日期:October 19, 2020
论文摘要:The co‐existence of high‐density open metal sites and electronegative sites in confined ultramicropores is a big challenge. In their Communication on page 18927, D. Zhao et al. demonstrate that such sites co‐existing in ultramicroporous channels of a metal–organic framework can synergistically interact with acetylene, leading to excellent capture performance in the removal of trace acetylene from ethylene.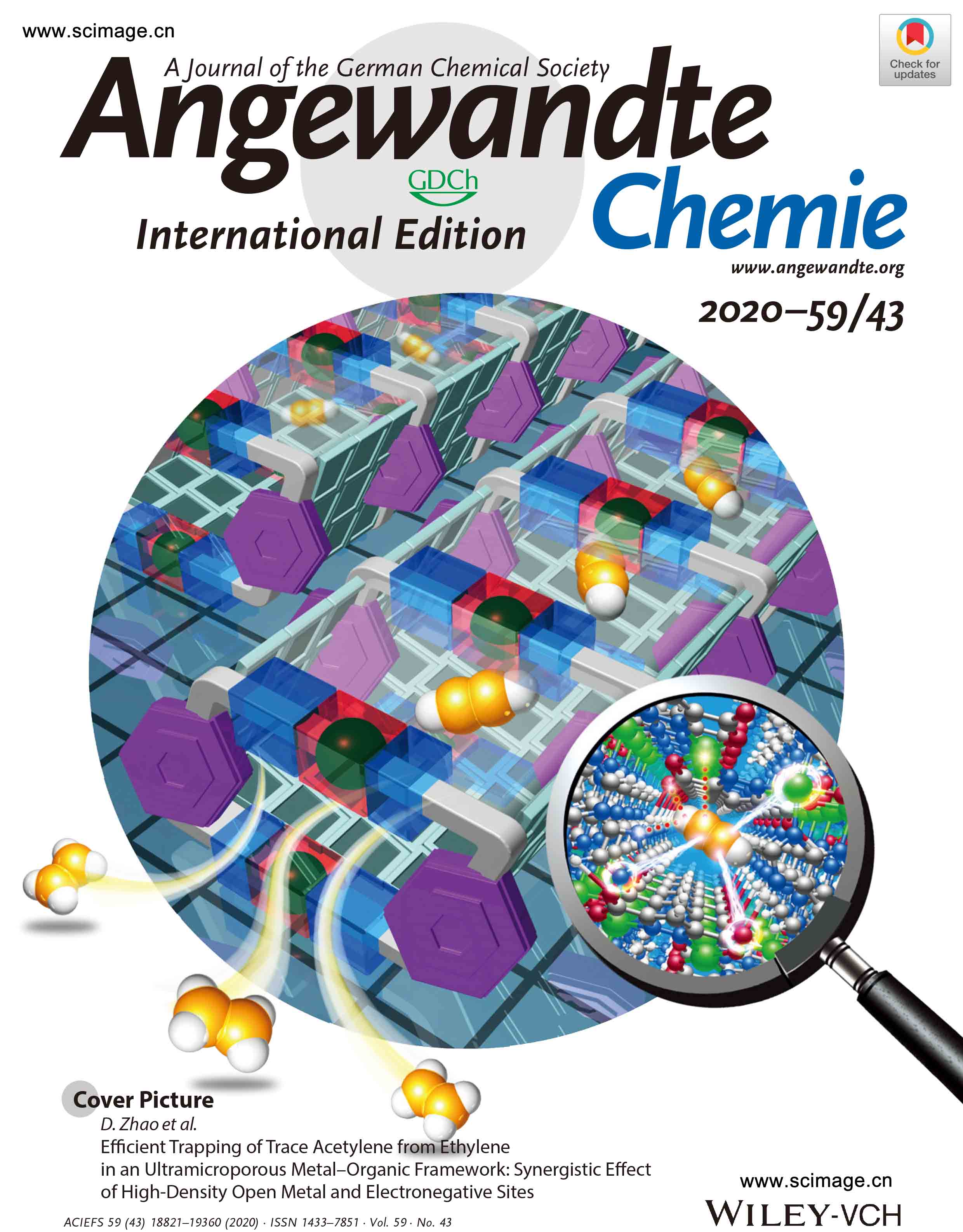 静远嘲风(SCimage)是专注于学术研究领域的艺术创作机构,用唯美的艺术诠释科研是嘲风的目标。公司主要提供论文封面设计、论文配图设计、科研动画开发设计及科研产品深度包装等服务;主要服务对象为中国科学院,中国军事科学院,中国医学科学院,中国农业科学院,以及国内外各大高校科研机构,科技型研发企业以及从事学术研究和高等教育的研究人员。静远嘲风,创立于2007年,以多学科背景为出发点,以独到的切入点深入探索科研领域的艺术表达方式,是国内科研可视化的资深践行者与领头羊,多年来为生物学、微生物学、化学、化工、医学、环境学等研究方向完成数千幅专业作品,协助上千名科研工作者完成封面论文发表。
http://wap.sciencenet.cn/blog-575129-1269089.html
上一篇:
2020年11月嘲风作品集(一)
下一篇:
2020年12月嘲风作品集(一)