发表期刊:ACS Applied Materials & Interfaces

论文题目:Symmetrical Wrinkles in Single-Component Elastomers with Fingerprint-Inspired Robust Isotropic Dry Adhesive Capabilities
论文作者:Ching-Hsun Lin, Ching-Yu Huang, Jui-Yuan Ho, Han-Yu Hsueh
发表日期:May 13, 2020
论文摘要:Robust and inexpensive dry adhesives have a great potential in multitudinous industrial applications. However, to date, the fabrication of dry adhesives, prepared using high aspect ratio structures in general, requires specific equipment and time-consuming processes, which limit their practicable utilization. Inspired from human fingerprints, in this study, we created durable single-component elastomer surfaces with symmetric and multiple concentric-shaped wrinkled patterns that exhibit isotropic dry adhesion capabilities. The dynamic interfacial release-induced surface wrinkling property of a rigid degradable polymeric capping layer [i.e., poly(l-lactide) (PLLA)] was exploited on a soft elastomer substrate [i.e., polydimethylsiloxane (PDMS)] to spontaneously form wrinkled PLLA/PDMS bilayer composites. After conducting a two-step thermal curing process on the composite and hydrolysis of the PLLA capping layer, a single-component microwrinkled PDMS surface with a large area and symmetric patterns could be generated. The patterns show flexible, durable, and isotropic dry adhesion capabilities that could be controlled by tuning their geometrical parameters (wrinkle wavelengths and amplitudes) and elastic modulus. In particular, the formation of symmetrically wrinkled patterns without using expensive lithography for patterning and costly material precursors is an advantage and could be extended to other industrial applications, such as damage-free transportation, biomimetic climbing robots, and biocompatible medical patches.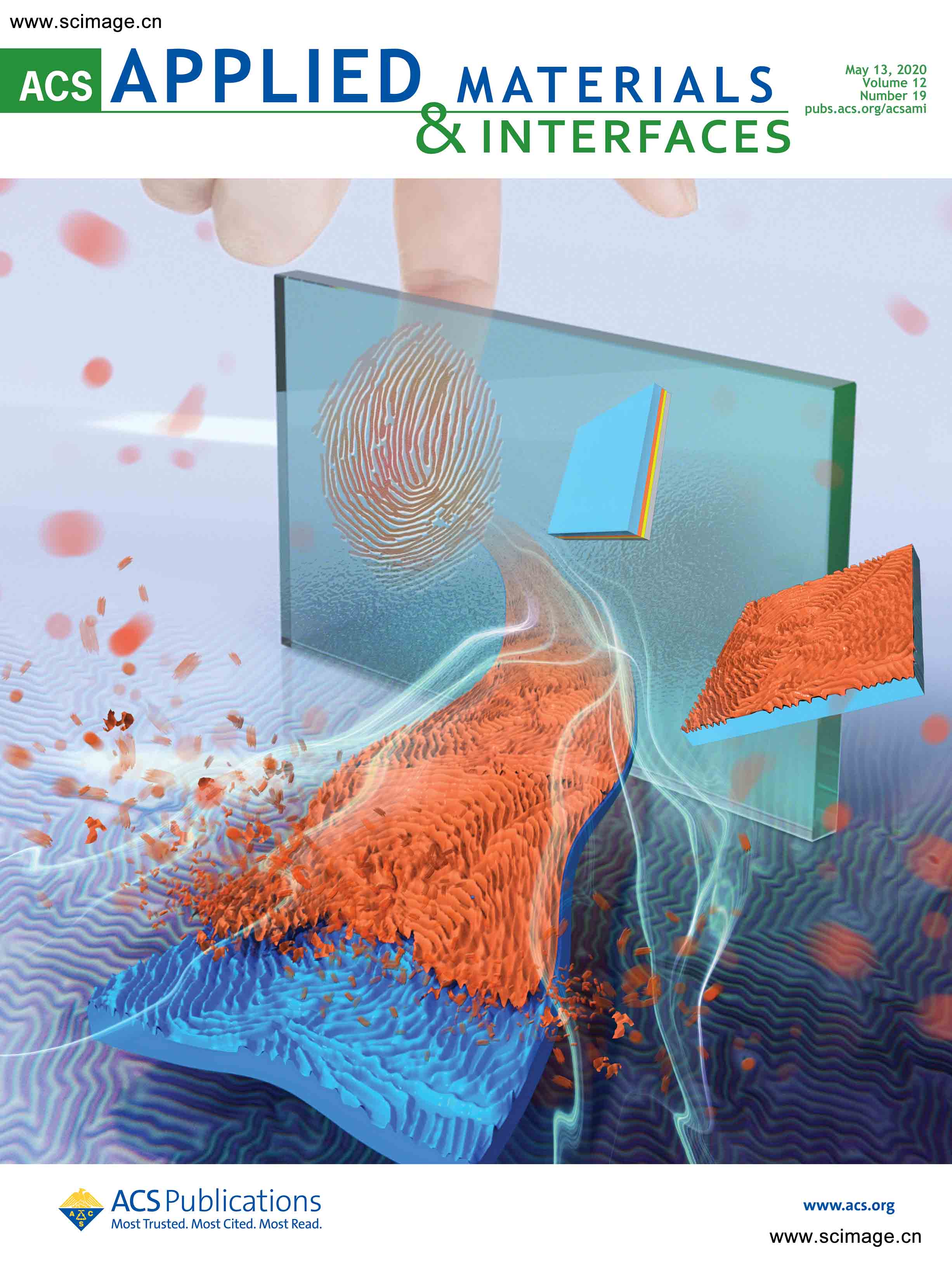 发表期刊:Info Mat

论文题目:Recent advances in organic‐ased materials for resistive memory applications
论文作者:Yang Li, Qingyun Qian, Xiaolin Zhu, Yujia Li, Mayue Zhang, Jingni Li, Chunlan Ma, Hua Li, Jianmei Lu, Qichun Zhang
发表日期:November, 2020
论文摘要:With the rapid development of data‐driven human interaction, advanced data‐storage technologies with lower power consumption, larger storage capacity, faster switching speed, and higher integration density have become the goals of future memory electronics. Nevertheless, the physical limitations of conventional Si‐ased binary storage systems lag far behind the ultrahigh‐density requirements of post‐Moore information storage. In this regard, the pursuit of alternatives and/or supplements to the existing storage technology has come to the forefront. Recently, organic‐ased resistive memory materials have emerged as promising candidates for next‐generation information storage applications, which provide new possibilities of realizing high‐performance organic electronics. Herein, the memory device structure, switching types, mechanisms, and recent advances in organic resistive memory materials are reviewed. In particular, their potential of fulfilling multilevel storage is summarized. Besides, the present challenges and future prospects confronted by organic resistive memory materials and devices are discussed.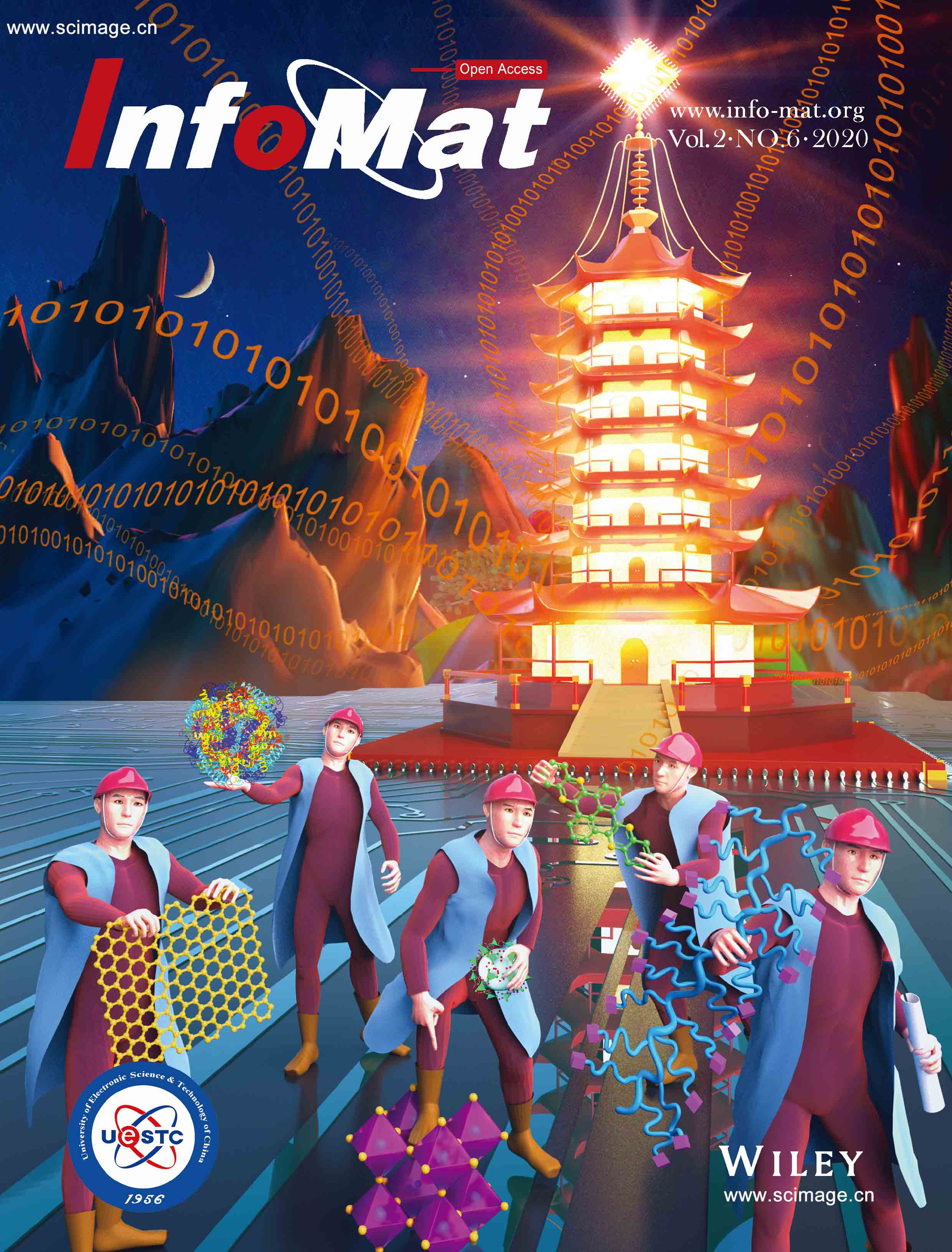 发表期刊:Journal of Agricultural and Food Chemistry

论文题目:Short- and Medium-Chain Chlorinated Paraffins in Foods from the Sixth Chinese Total Diet Study: Occurrences and Estimates of Dietary Intakes in South China
论文作者:Lili Cui, Lirong Gao, Minghui Zheng, Jingguang Li, Lei Zhang, Yongning Wu, Lin Qiao, Chi Xu, Kunran Wang, Di Huang
发表日期:August 26, 2020
论文摘要:CFood consumption has been identified as a major pathway for human exposure to short-chain chlorinated paraffins (SCCPs) and medium-chain chlorinated paraffins (MCCPs), but evaluations of SCCP and MCCP intake from major dietary sources are limited. We used the sixth Chinese Total Diet Study to perform a comprehensive investigation of SCCPs and MCCPs in cereals, vegetables, potatoes, legumes, eggs, milk, meats, and aquatic foods from nine southern provinces. The geographical distribution of CP concentrations showed higher levels in Jiangsu, Hubei, and Zhejiang provinces. The CP concentrations in most animal-origin foods were higher than those in foods of plant origin. The total estimated daily intakes (EDIs) of SCCPs and MCCPs, with average values of 7.0 × 102 and 4.7 × 102 ng kg–1 day–1, respectively, were mostly contributed by cereals, vegetables, and meats. Risk assessment indicated the EDIs of CPs posed no significant risk to residents in South China.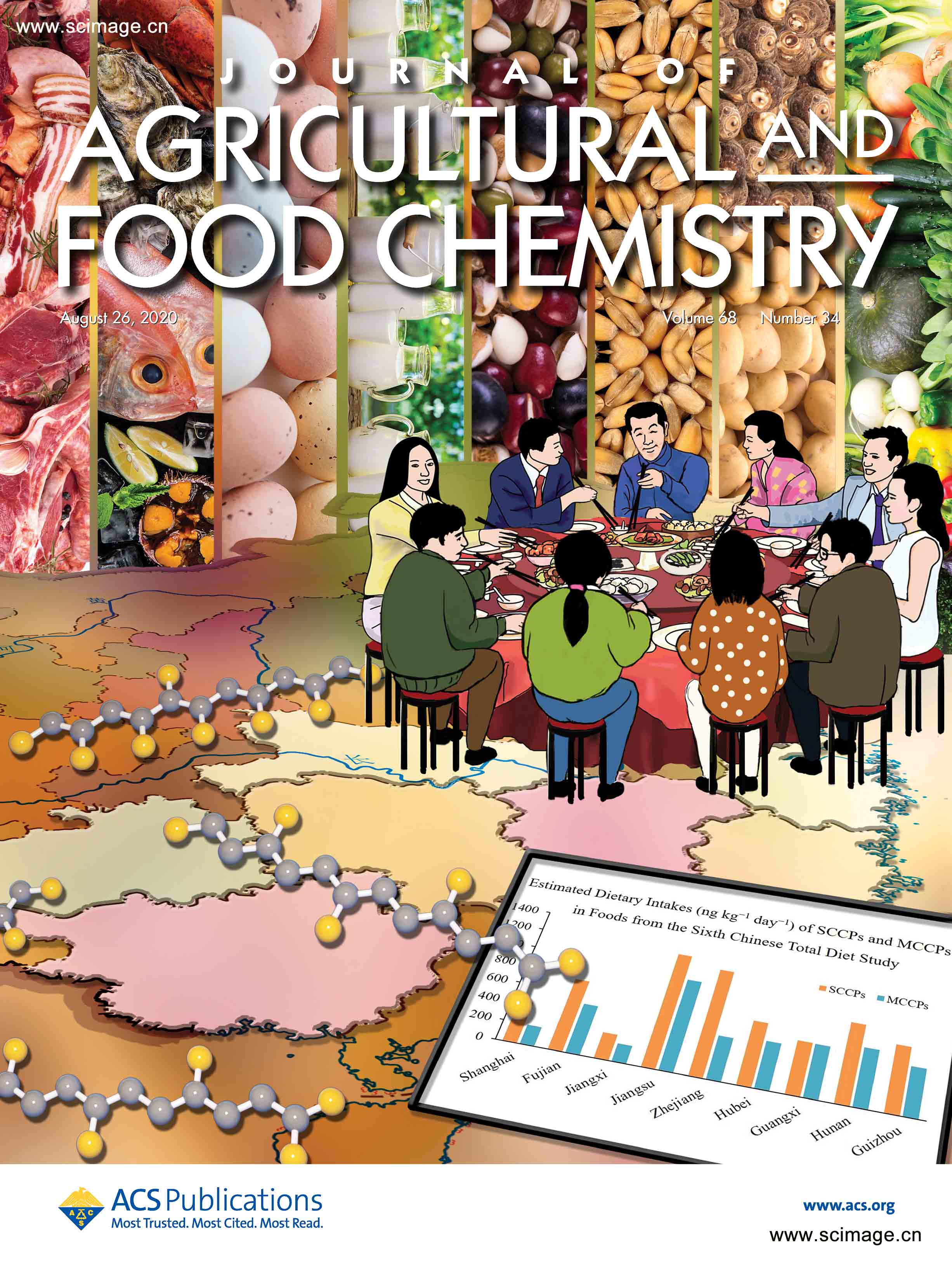 发表期刊:Small methods

论文题目:Dictating High‐Capacity Lithium–Sulfur Batteries through Redox‐Mediated Lithium Sulfide Growth
论文作者:Meng Zhao, Hong‐Jie Peng, Jun‐Yu Wei, Jia‐Qi Huang, Bo‐Quan Li, Hong Yuan, Qiang Zhang
发表日期:June 12, 2020​
论文摘要:Regulating the redox reactions is critical for rechargeable batteries based on conversion chemistries. In article number 1900344, Jia‐Qi Huang and co‐workers introduce cobaltocene as a persistent extrinsic redox mediator to dictate an alternative redox pathway, which not only benefits high‐ ate or electrolyte‐lean lithium–sulfur batteries but also paves a way toward the rational design of novel redox mediators in dissolution‐precipitation energy chemistries.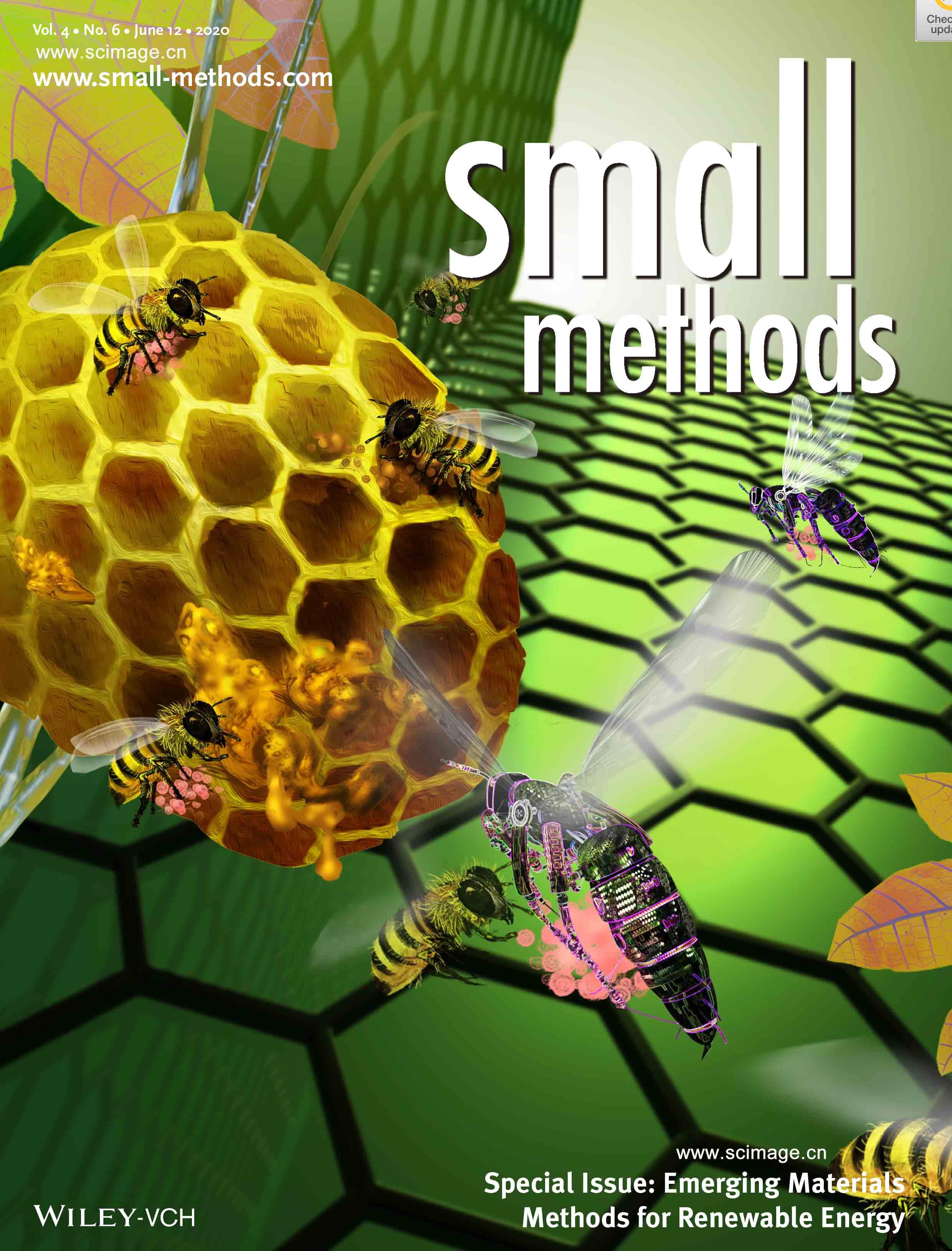 发表期刊:Advanced Science

论文题目:Stamping Fabrication of Flexible Planar Micro‐Supercapacitors Using Porous Graphene Inks
论文作者:Fei Li, Jiang Qu, Yang Li, Jinhui Wang, Minshen Zhu, Lixiang Liu, Jin Ge, Shengkai Duan, Tianming Li, Vineeth Kumar Bandari, Ming Huang, Feng Zhu, Oliver G. Schmidt
发表日期:October 7, 2020
论文摘要:In article number 2001561​, Ming Huang, Feng Zhu, Oliver G. Schmidt, and co‐workers develop a costeffective stamping strategy for scalable and rapid preparation of graphene‐ased flexible micro‐supercapacitors. The efficient production of the flexible micro‐supercapacitor devices with outstanding shape diversity, high areal capacitance and excellent cycling stability shows great potential for future applications in portable and wearable electronics.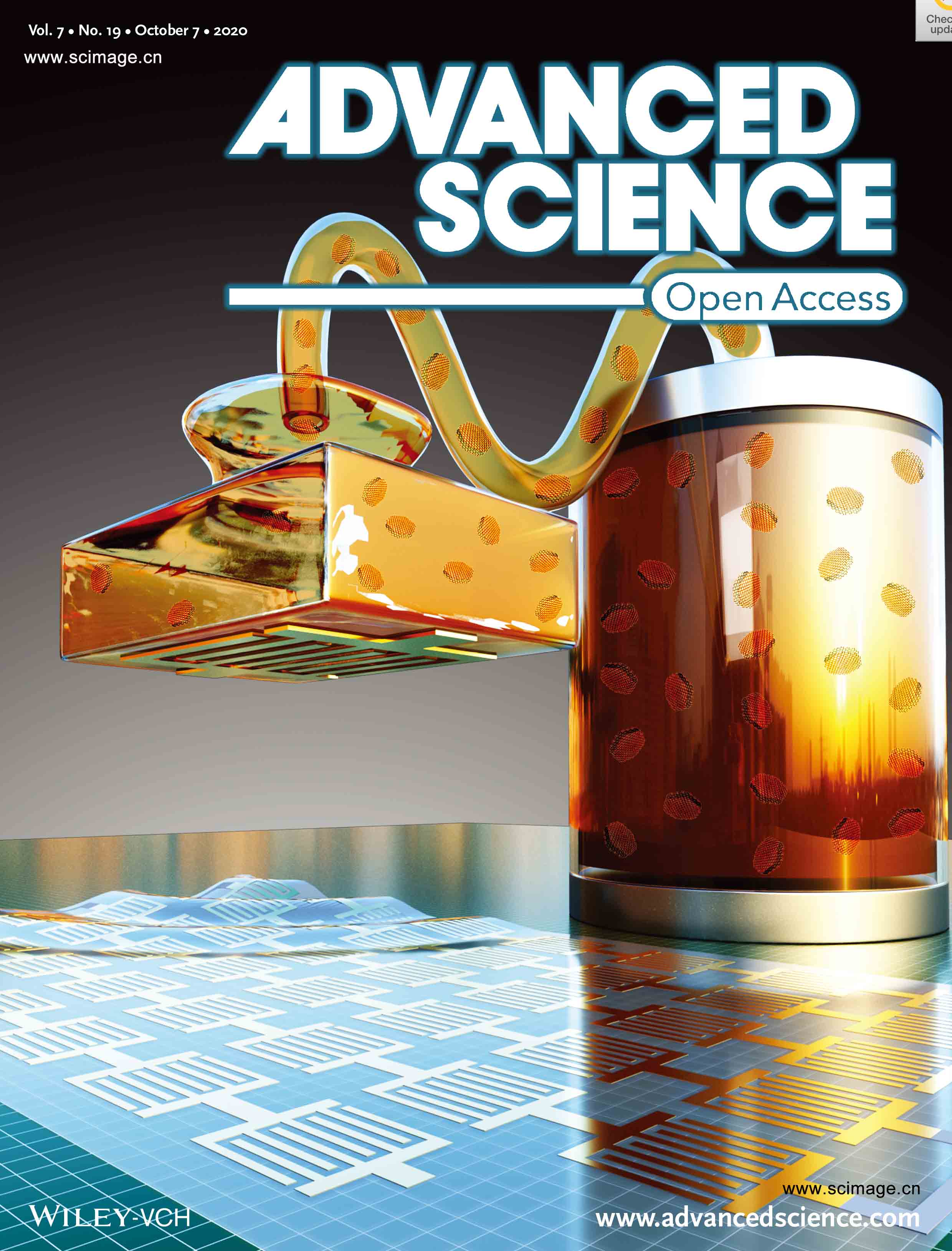 发表期刊:Advanced Science

论文题目:Adverse Impact of Heavy Metals on Bone Cells and Bone Metabolism Dependently and Independently through Anemia
论文作者:Shuping Zhang, Li Sun, Jie Zhang, Sijin Liu, Jinxiang Han, Yajun Liu
发表日期:October 7, 2020
论文摘要:In article number 2000383, Jinxiang Han, Yajun Liu, and co‐workers review how heavy metals induce bone damages through anemia‐independent and ‐ elated routes. Anemia‐independent routes include bone cell dysregulation, bone formation inhibition and bone degradation enhancement, and Ca/P homeostasis disruption. Stress erythropoiesis, erythropoietin deficiency, and disordered iron homeostasis are involved in anemia‐ elated routes.
静远嘲风(SCimage)是专注于学术研究领域的艺术创作机构,用唯美的艺术诠释科研是嘲风的目标。公司主要提供论文封面设计、论文配图设计、科研动画开发设计及科研产品深度包装等服务;主要服务对象为中国科学院,中国军事科学院,中国医学科学院,中国农业科学院,以及国内外各大高校科研机构,科技型研发企业以及从事学术研究和高等教育的研究人员。静远嘲风,创立于2007年,以多学科背景为出发点,以独到的切入点深入探索科研领域的艺术表达方式,是国内科研可视化的资深践行者与领头羊,多年来为生物学、微生物学、化学、化工、医学、环境学等研究方向完成数千幅专业作品,协助上千名科研工作者完成封面论文发表。

https://wap.sciencenet.cn/blog-575129-1269083.html
上一篇:
2020年10月嘲风作品集(二)
下一篇:
2020年11月嘲风作品集(二)