发表期刊:Advanced Materials
论文题目:Lithium Batteries: The Regulating Role of Carbon Nanotubes and Graphene in Lithium–Ion and Lithium–Sulfur Batteries
论文作者:Ruopian Fang, Ke Chen, Lichang Yin, Zhenhua Sun, Feng Li, Hui‐Ming Cheng
发表日期:01 March 2019
论文摘要:In article number 1800863, Feng Li, Hui‐Ming Cheng, and co‐workers discuss the role of carbon nanotubes (CNTs) and graphene for constructing better lithium batteries from the viewpoints of fundamental electrochemical reactions to electroactive materials, electrode structure, and integral cell design. Perspectives on how CNTs and graphene can further contribute to the development of lithium batteries are presented.
发表期刊:Small
论文题目:Cell Lysis: Piezoelectric Microchip for Cell Lysis through Cell–Microparticle Collision within a Microdroplet Driven by Surface Acoustic Wave Oscillation
论文作者:Shicai Wang, Xiaoqing Lv, Yue Su, Zhiyuan Fan, Weihao Fang, Jiazhi Duan, Shan Zhang, Baojin Ma, Feng Liu, Hongda Chen, Zhaoxin Geng, Hong Liu
发表日期:01 March 2019
论文摘要:In article number 1804593, Zhaoxin Geng, Hong Liu, and co‐workers introduce a cell lysis method in a surface acoustic wave (SAW) microchip. When a biofluid droplet containing cells and microparticles is dropped on the working microchip, the cell membrane function is disrupted by the SAW. The intracellular contents are released after cell lysis, which can be used in disease diagnosis and stem cell therapy research.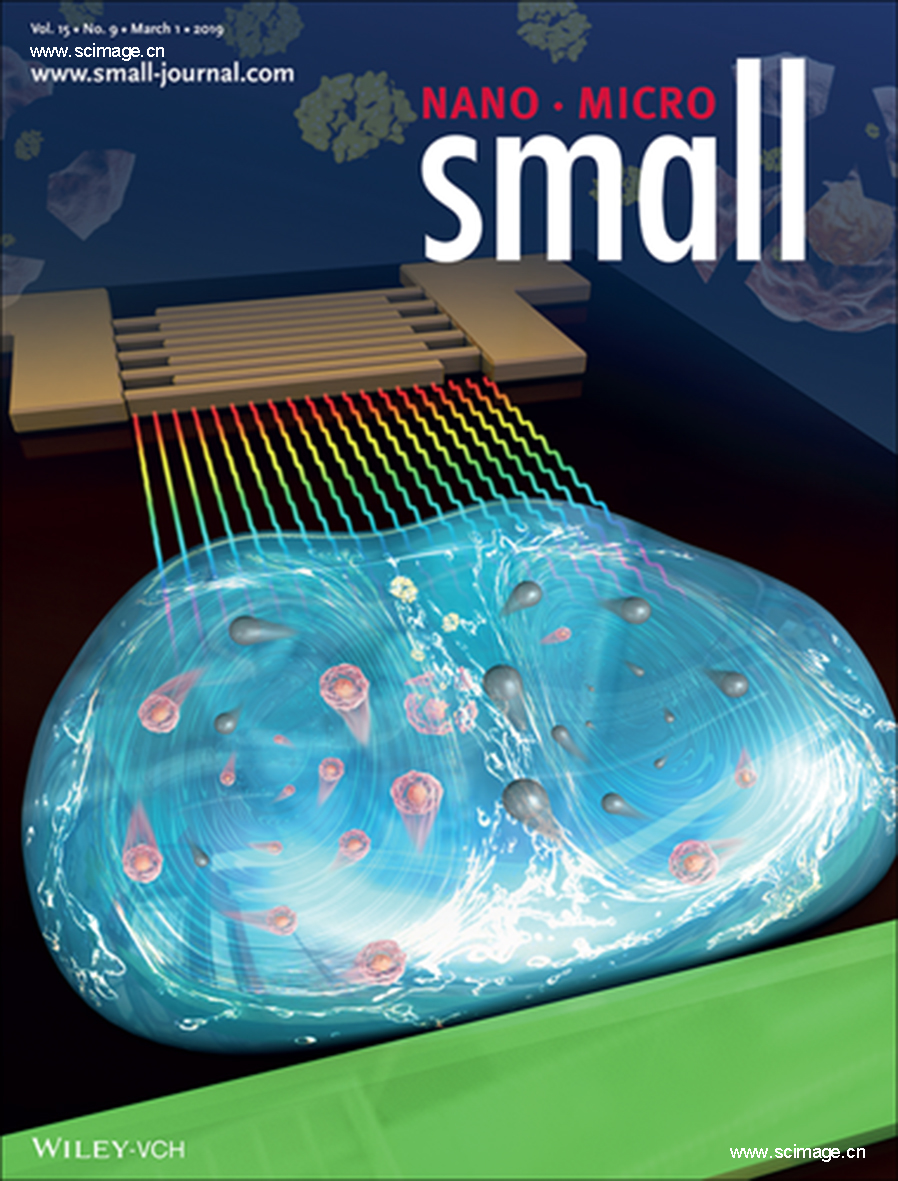 发表期刊:Advanced Functional Materials
论文题目:Nanodevices: Record‐Low‐Threshold Lasers Based on Atomically Smooth Triangular Nanoplatelet Perovskite
论文作者:Guohui Li, Tao Che, Xingqi Ji, Shaoding Liu, Yuying Hao, Yanxia Cui, Shengzhong Liu
发表日期:10 January 2019
论文摘要:In article number 1805553, Yanxia Cui, Shengzhong Liu, and co‐workers report a record‐low‐threshold laser based on atomically smooth triangular nanoplatelet perovskite. Such perovskite nanoplatelets are obtained by fabricating atomically smooth PbI2 nanoplates and converting them to atomically smooth perovskites. The laser emissions have record‐low‐thresholds and high‐quality factors, thus making the scheme suitable for implementation of semiconductor nano‐lasers in a wide range of applications.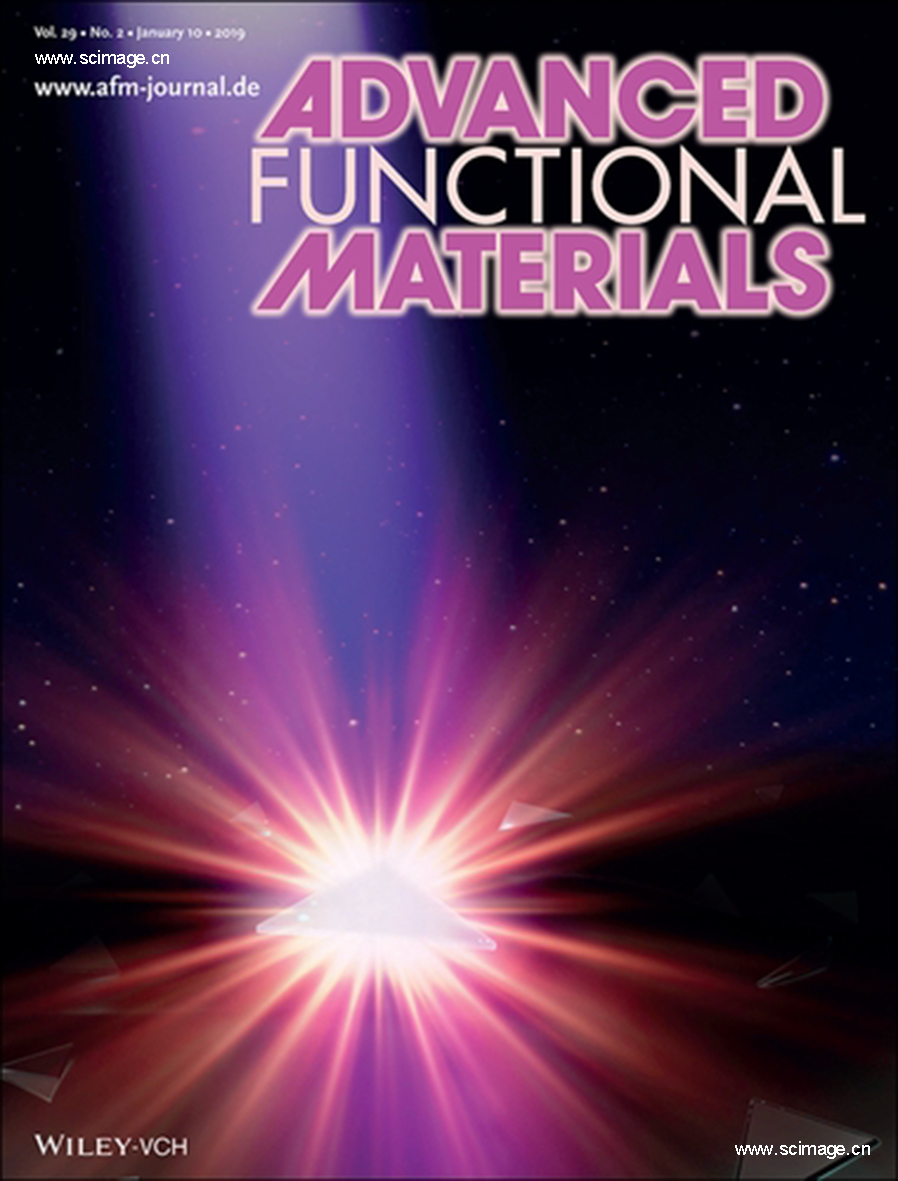 发表期刊:Accounts of Chemical Research
论文题目:Upgrading Cross-Coupling Reactions for Biaryl Syntheses
论文作者:Yun-Fei Zhang, Zhang-Jie Shi
发表日期:15 January 2019
论文摘要:Transition-metal catalyzed cross-coupling reactions have emerged as a powerful tool for constructing biaryl compounds. Aryl halides and aryl metallic reagents (typically prepared from aryl halides) are used as coupling partners. It would be desirable to replace either aryl halide or aryl metallic reagents used in cross-couplings reactions with more readily available surrogates. Oxidative dehydrogenative cross-coupling between two different "inert" aryl C–H bonds represents an ideal system that would revolutionize cross-coupling chemistry. Furthermore, cross-coupling reactions might be improved by developing new catalytic protocols based on cheap transition-metal catalysts or even transition-metal-free systems to decrease costs and avoid the use of heavy metal and noble transition metals. It would be desirable to promote both catalytic systems and replace either or both coupling partners.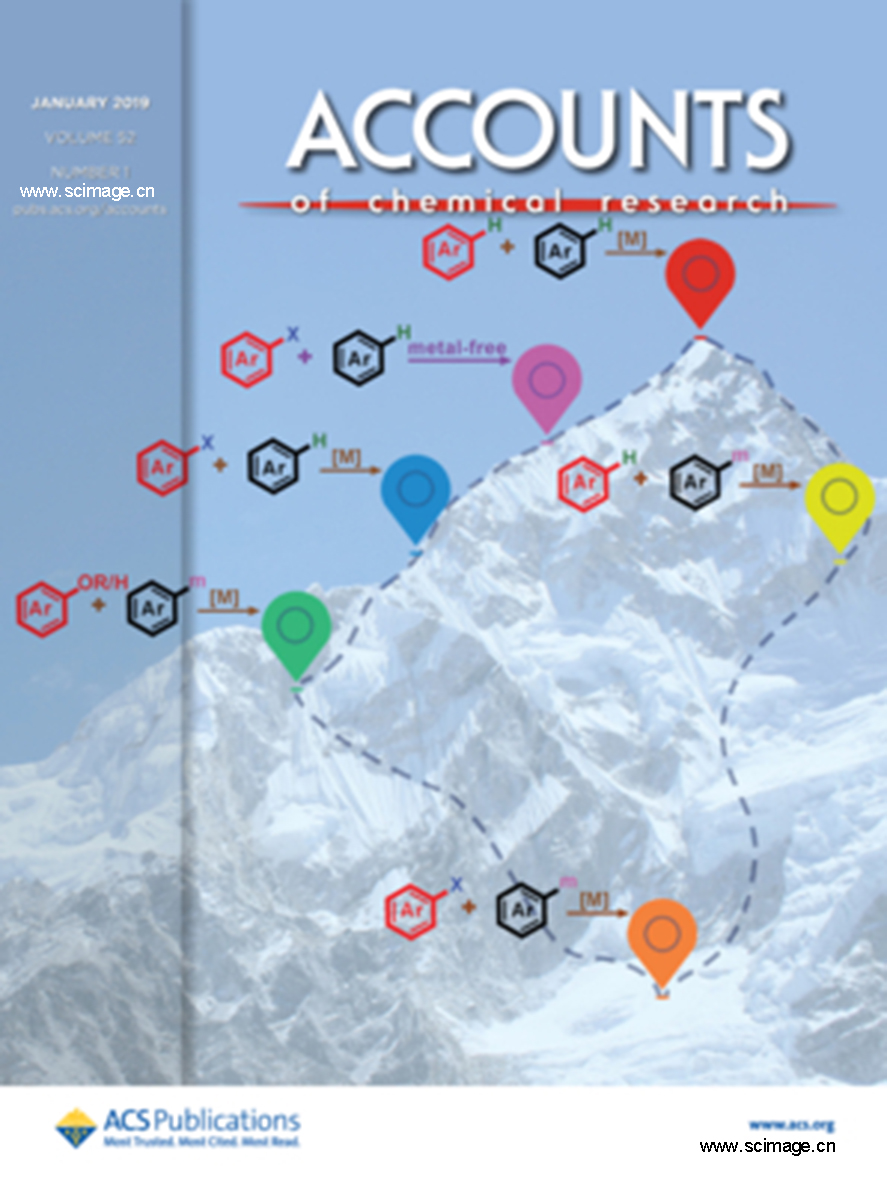 发表期刊:Advanced Science
论文题目:Islet Transplantation: Growing Trans‐Species Islets in Tumor Extract‐Remodeled Testicles
论文作者:Zhenzhen Wang, Xiaying Rui, Junni Qiu, Yiqing Yan, Jingjing Gan, Shang Liu, Lintao Wang, Junfeng Zhang, Chunming Wang, Lei Dong
发表日期:20 March 2019
论文摘要:In article number 1801694, Junfeng Zhang, Chunming Wang, Lei Dong, and co‐workers biochemically remodel one of the two testicles of a mouse into a site that can protect xenogeneic islet cells from immune rejection. The transplants, both of primary origin and from a cancer source, can grow and function like a normal islet in the new host body, thus compensating for the glucose‐control function of the incapable pancreas.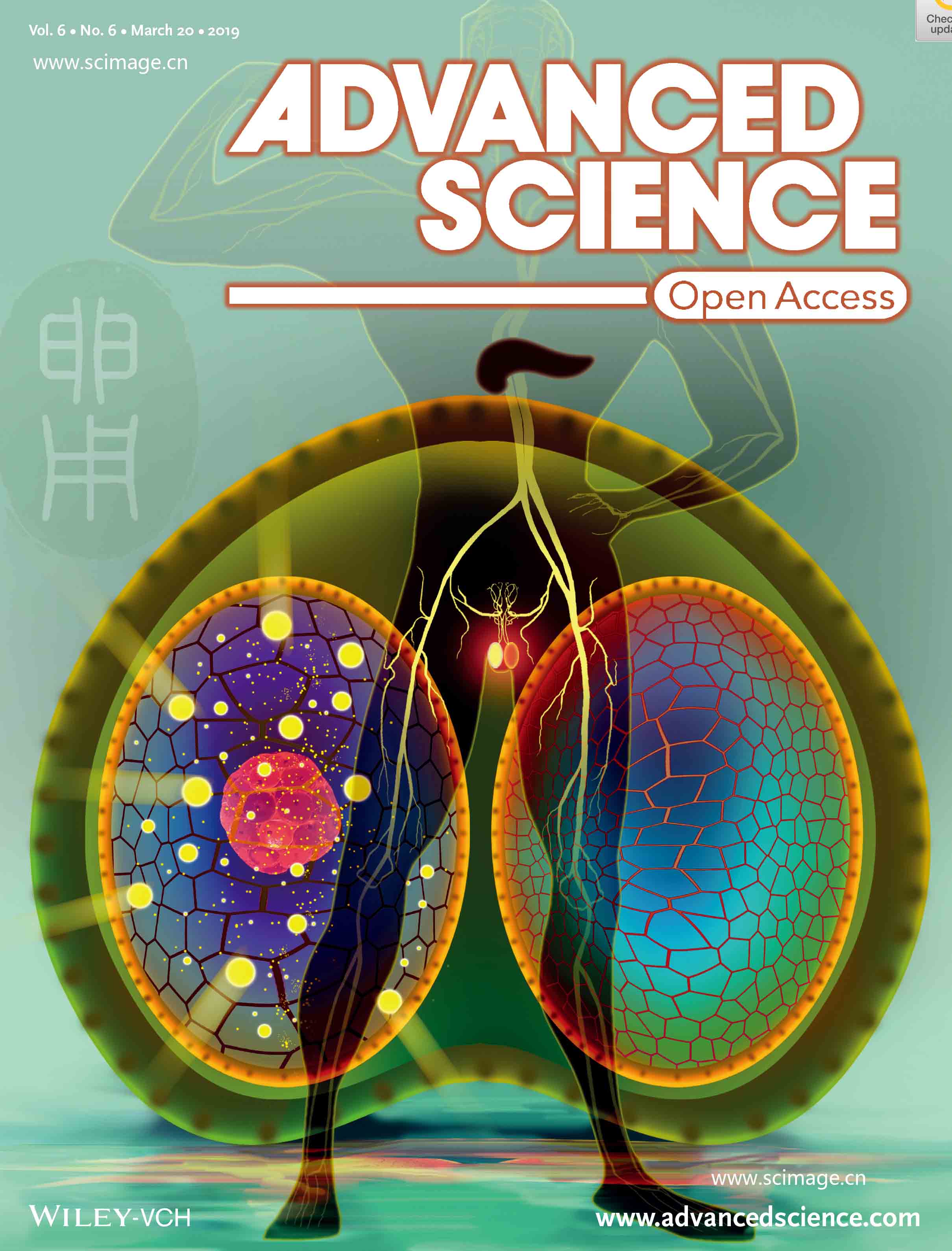 发表期刊:Small
论文题目:Supercapacitors: Silica‐Mediated Formation of Nickel Sulfide Nanosheets on CNT Films for Versatile Energy Storage
论文作者:Pengyi Lu, Xiaowei Wang, Lei Wen, Xiaotong Jiang, Wenlei Guo, Lei Wang, Xiao Yan, Feng Hou, Ji Liang, Hui‐Ming Cheng, Shi Xue Dou
发表日期:12 April 2019
论文摘要:In article number 1805064, Feng Hou, Ji Liang, and co‐workers fabricate flexible, free‐standing, and continuous nickel sulfide nanosheet/carbon nanotube (NS/CNT) films through a silicamediated conversion process. The nickel sulfide nanosheets with controllable phases and compositions are homogeneously and intimately attached on highly graphitized and fewwalled CNTs. The NS/CNT can be directly used as a multi‐functional electrode and achieves extraordinary performance for both supercapacitor application and Li/Na ion storage.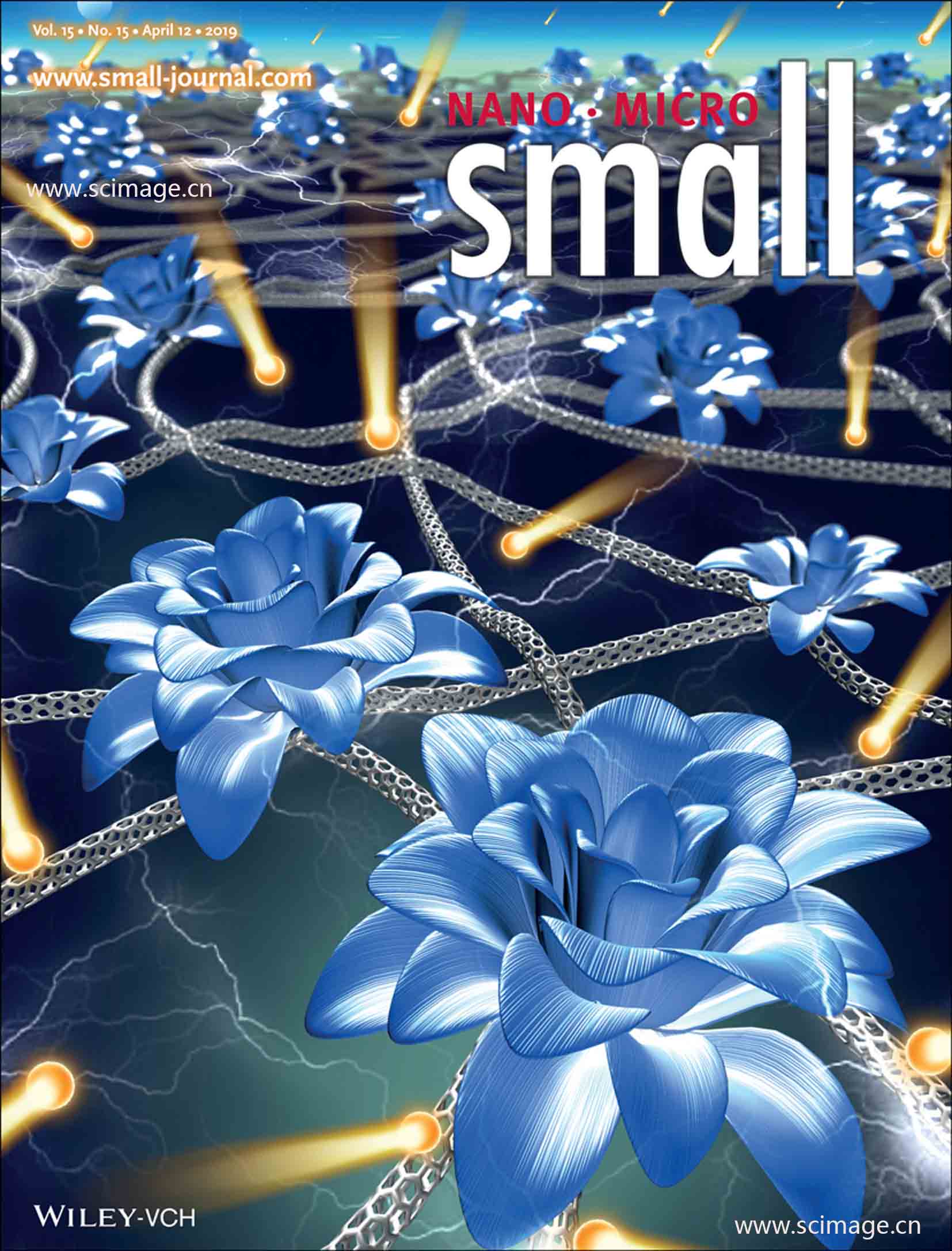 发表期刊:ChemSusChem
论文题目:Cover Feature: A Large‐Sized Reduced Graphene Oxide with Low Charge‐Transfer Resistance as a High‐Performance Electrode for a Nonflammable High‐Temperature Stable Ionic‐Liquid‐Based Supercapacitor
论文作者:Li Ma, Prof. Dr. Qiuming Gao, Dr. Weiqian Tian, Qiang Zhang, Hong Xiao, Zeyu Li, Hang Zhang, Xuehui Tian
发表日期:11 December 2018
论文摘要:The Cover Feature shows a nonflammable supercapacitor. In their Full Paper, L. Ma et al. prepare a large‐sized reduced graphene oxide‐based material with a low charge‐transfer resistance for use as an electrode in an ionic‐liquid‐based supercapacitor. The supercapacitor using an optimized electrolyte based on the ionic liquid 1‐ethyl‐3‐methylimidazolium bis(trifluoromethane)sulfonimide has a high energy density and is nonflammable and stable at high temperature. More information can be found in the Full Paper by L. Ma et al. on page 4026 in Issue 23, 2018 (DOI: 10.1002/cssc.201801968).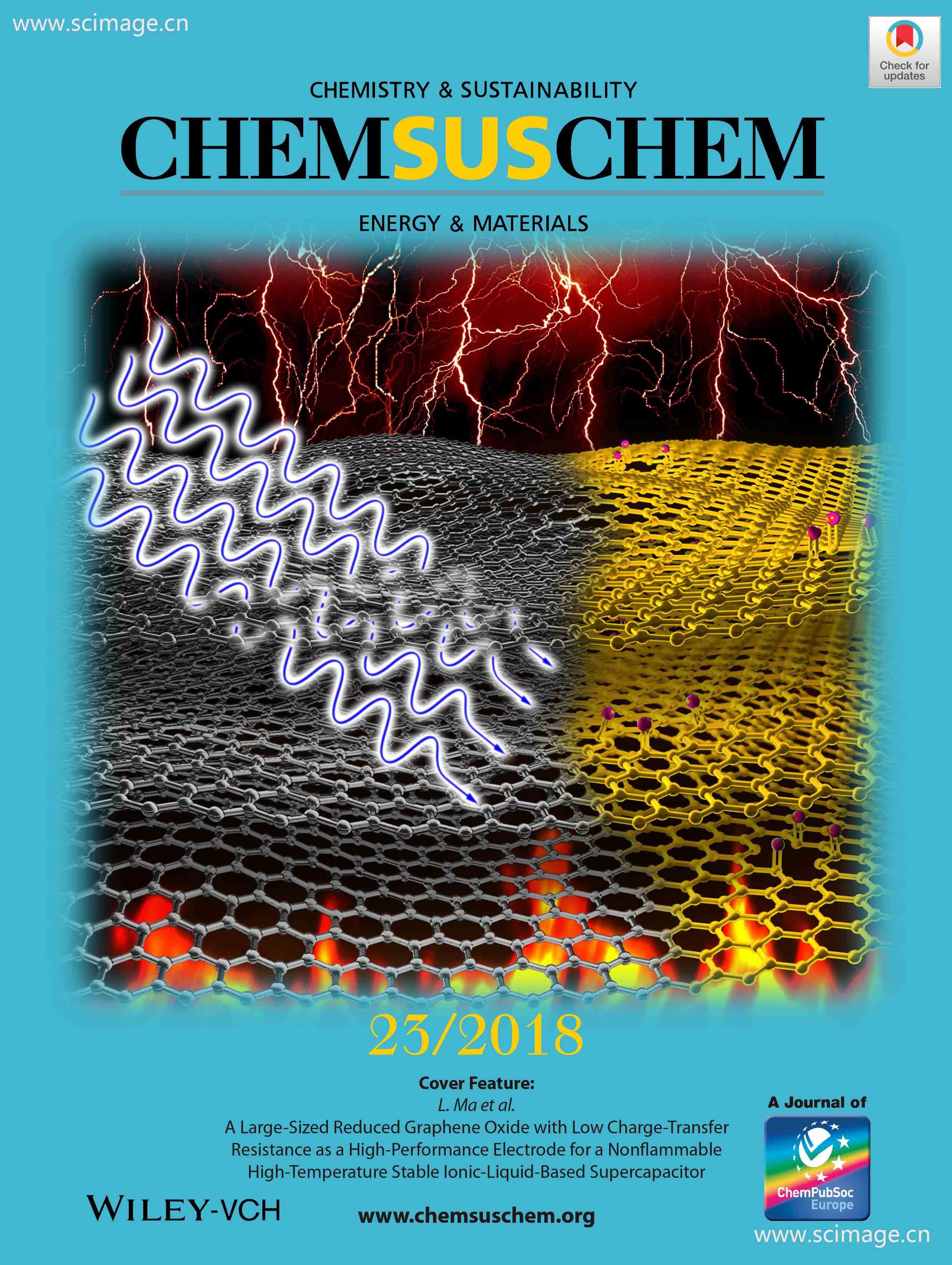 发表期刊:ACS Nano
论文题目:Adverse Effects of Fine-Particle Exposure on Joints and Their Surrounding Cells and Microenvironment
论文作者:Shuping Zhang, Quanzhong Ren, Hui Qi, Sijin Liu , Yajun Liu
发表日期:26 March 2019
论文摘要:After pulmonary and systemic inflammation induced by fine particle inhalation, the infiltration of immune cells, particularly macrophages, from the blood stream into joint cavities triggers indirect detrimental effects on joints and their surrounding cells, including cartilage matrix degradation and chondrocyte apoptosis. Fine particles can also penetrate into joint cavities from the blood stream to induce direct toxicities on chondrocytes and mesenchymal stem cells.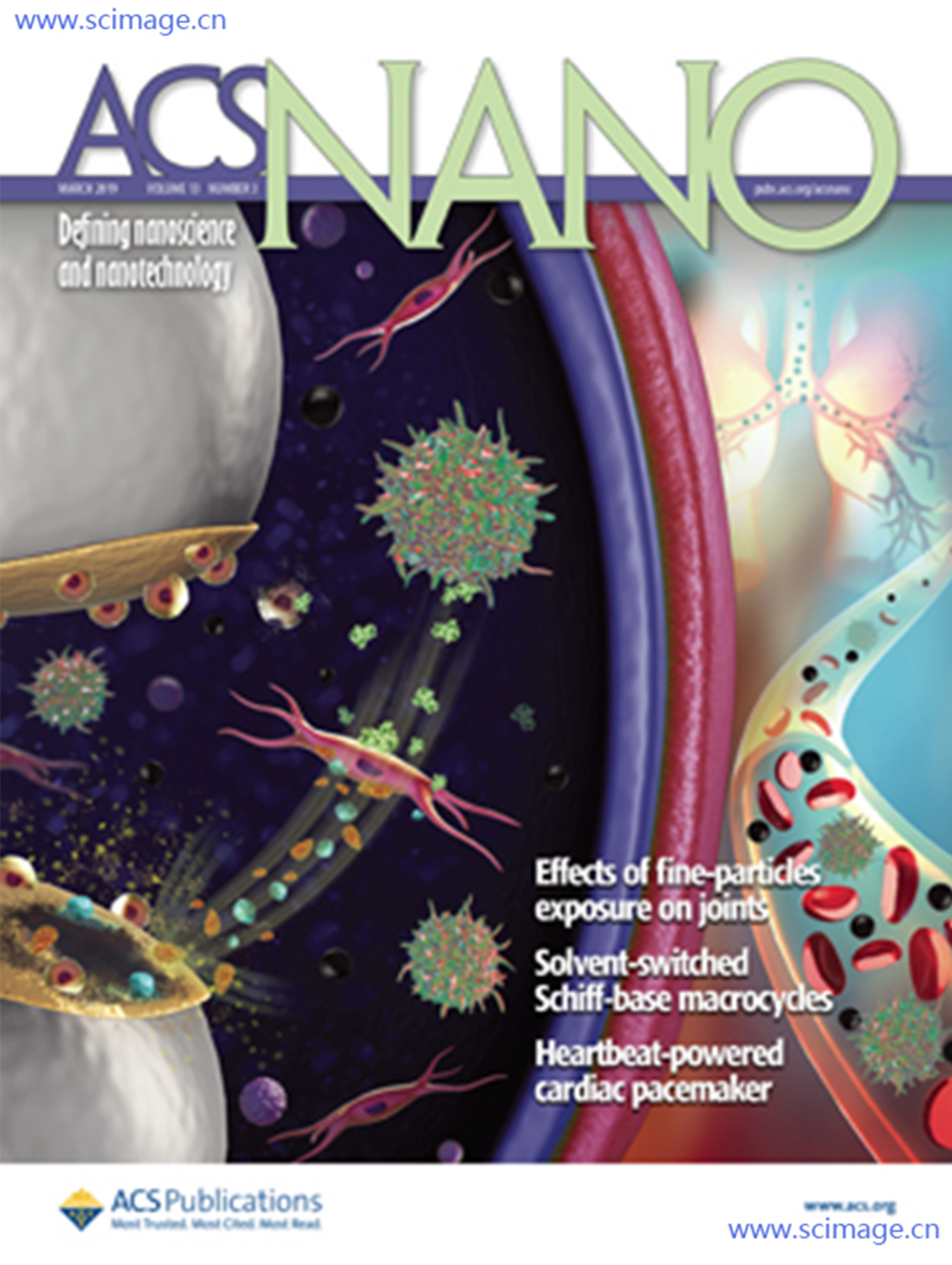 发表期刊:JASC

论文题目:4-Hydroxyproline-Derived Sustainable Polythioesters: Controlled Ring-Opening Polymerization, Complete Recyclability, and Facile Functionalization
论文作者:Jingsong Yuan, Wei Xiong, Xuhao Zhou, Yi Zhang, Dong Shi, Zichen Li , and Hua Lu
发表日期:27 March 2019
论文摘要:Beijing National Laboratory for Molecular Sciences, Center for Soft Matter Science and Engineering, Key Laboratory of Polymer Chemistry and Physics of Ministry of Education, College of Chemistry and Molecular Engineering, Peking University, Beijing 100871, People's Republic of China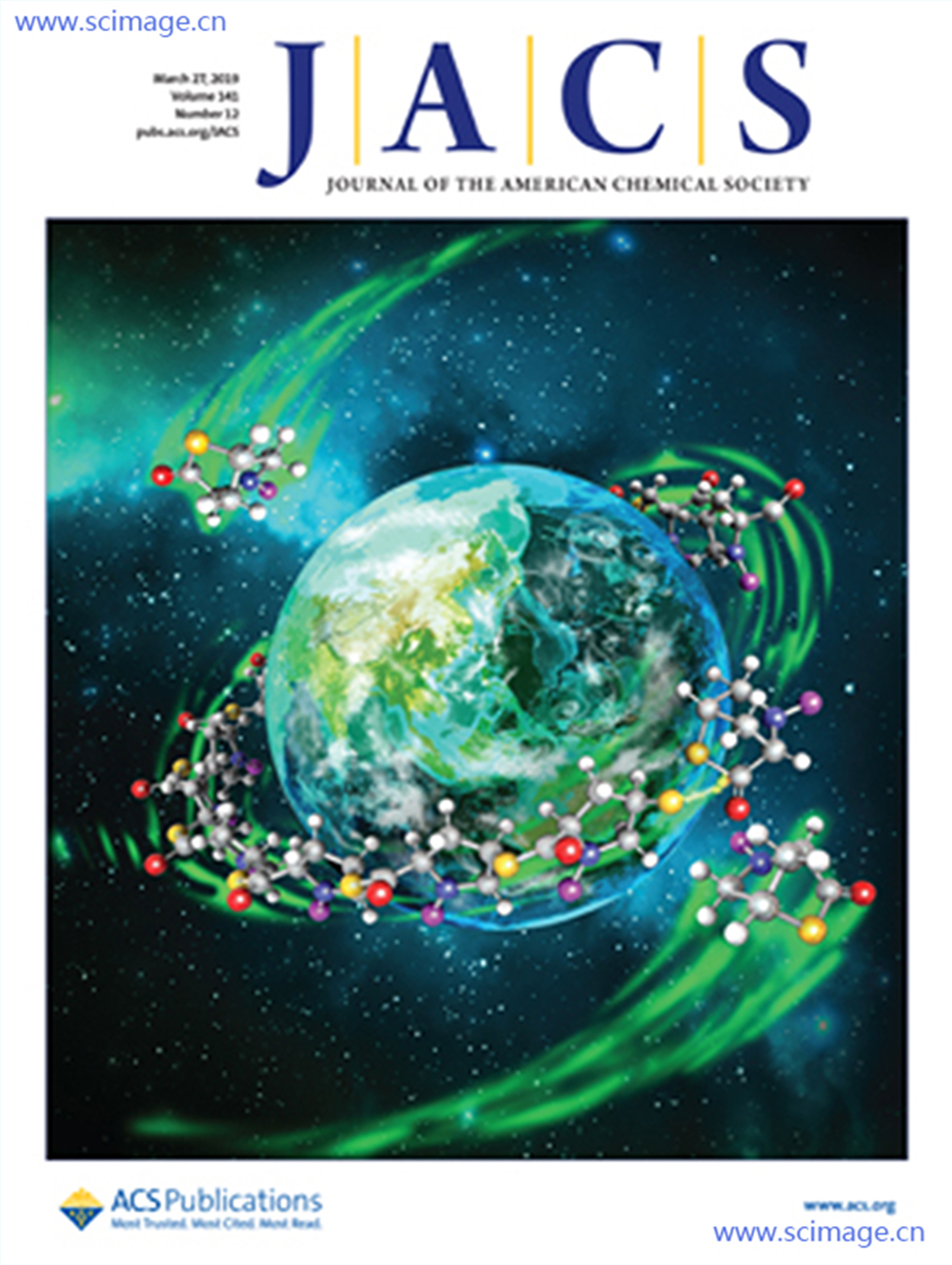 发表期刊:Joule
论文题目:Cesium Titanium(IV) Bromide Thin Films Based Stable Lead-free Perovskite Solar Cells
论文作者:Min Chen,Ming-Gang Ju, Alexander ,D. Carl, Xiao Cheng,Zeng,Yuanyuan Zhou
发表日期:13 February 2018
论文摘要:Cesium titanium(IV) halide perovskites (HPs) are promising all-inorganic, Pb-free materials for perovskite solar cells (PSCs). Here we show that high-quality, uniform thin films of Cs2TiBr6 HP can be prepared through a facile low-temperature vapor-based method. These thin films exhibit a favorable bandgap of ~1.8 eV, long and balanced carrier-diffusion lengths >100 nm, suitable energy levels, and superior intrinsic and environmental stability. The first planar-heterojunction PSCs based on Cs2TiBr6 thin films show a stable efficiency of up to 3.3%.
静远嘲风(SCimage)是专注于学术研究领域的艺术创作机构,用唯美的艺术诠释科研是嘲风的目标。公司主要提供论文封面设计、论文配图设计、科研动画开发设计及科研产品深度包装等服务;主要服务对象为中国科学院,中国军事科学院,中国医学科学院,中国农业科学院,以及国内外各大高校科研机构,科技型研发企业以及从事学术研究和高等教育的研究人员。静远嘲风,创立于2007年,以多学科背景为出发点,以独到的切入点深入探索科研领域的艺术表达方式,是国内科研可视化的资深践行者与领头羊,多年来为生物学、微生物学、化学、化工、医学、环境学等研究方向完成数千幅专业作品,协助上千名科研工作者完成封面论文发表。
http://wap.sciencenet.cn/blog-575129-1179612.html
上一篇:
2019年3月嘲风作品集
下一篇:
2019年5月嘲风作品集