小编导读
如今,选择网上购物的人越来越多,尤其是在Covid-19疫情的影响下,电子商务变得越来越流行。因此,分析顾客的网购行为对电子商务企业来说是至关重要的。来自土耳其Beykent大学的M. Çağrı Budak和土耳其国际电联工业工程部的Sezi Cevik Onar在期刊 International Journal of Computational Intelligence Systems (IJCIS) 上发表了题为"Analyzing Online Shopping Behaviors via a new Data-Driven Hesitant Fuzzy Approach"的文章,提出了一种新的基于数据驱动的犹豫模糊算法对网上购物行为进行分析。
要点介绍
了解网上购物行为对许多公司的生存至关重要。消费者网上购物行为的建模是一个复杂的问题,涉及到不确定性、犹豫性和不精确性。在这项研究中,我们提出了一个新的基于数据驱动的犹豫模糊认知地图方法,评估了不同世代群体的网上购物行为。该模型建立在技术接受模型、创新扩散理论和技术接受与技术利用扩展统一理论的基础上。利用数据驱动的方法定义了参数之间的关系和关系层次。
本研究的目的在于揭示不同条件对消费者网上购物行为的影响,帮助决策者制定网上购物策略。统计模型有局限性在于它没有反映出消费者网上购物行为固有的犹豫和不精确。因此,我们利用犹豫模糊认知图来反映不确定性和犹豫,并用它来分析不同的情景。针对每一代人开发了不同的认知地图和三种情景,并通过这些模糊认知地图观察顾客行为。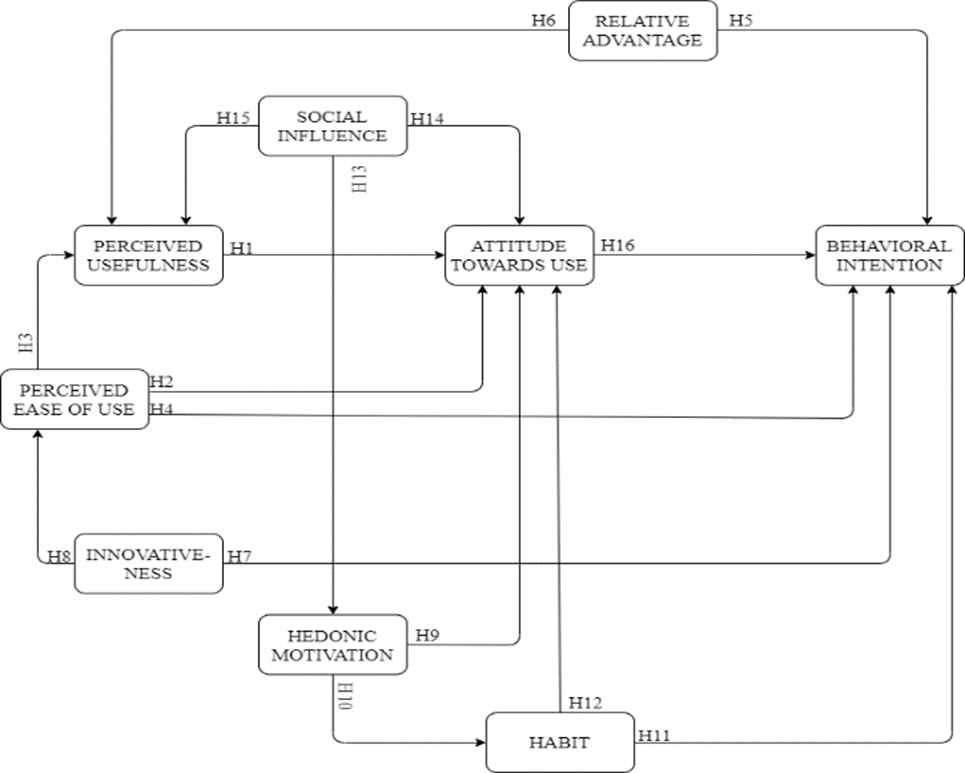 图1. 顾客的网上购物行为模型。
研究结论:我们提出了一种数据驱动结合犹豫模糊认知图的方法来处理网路购物行为评估中的不确定性和不精确性。研究重点在于影响网上购物的因素。为此,我们采用PLS-SEM和HFCM方法。首先建立9因素模型,通过研究它们之间的关系,发现每一代之间的关系在统计学上是显著的。从PLS-SEM得到的解用于生成场景。在HFCM方法中,显著关系之间的效应大小被转化为语言术语。世代类型对网购有显著影响。基于数据驱动模型,开发了三种不同的犹豫模糊认知图,以识别不同世代的影响。通过情境观察不同情境对世代行为的影响。
参考文献 References
[1] H. Kuswanto, W. Hadi Pratama, I. Ahmad, Survey data on students'online shopping behaviour: a focus on selected universitystudents in Indonesia, Data In Brief. 29 (2020), 105073.
[2] F. Liu, E. Lim, H. Li, C. Tan, D. Cyr, Disentangling utilitarian andhedonic consumption behavior in online shopping: an expectation disconfirmation perspective, Inf. Manag. 57 (2020), 103199.
[3] R. Ladhari, J. Gonthier, M. Lajante, Generation Y and online fashion shopping: orientations and profiles, J. Retail. Consum. Serv.48 (2019), 113–121.
[4] W. Chang, J. Wang, Mine is yours? Using sentiment analysis toexplore the degree of risk in the sharing economy, Electron. Commer. Res. Appl. 28 (2018), 141–158.
[5] E.M. Rogers, Diffusion of Innovations, Free Press of Glencoe, NewYork, NY, USA, 1962.
[6] F.D. Davis, Perceived usefulness, perceived ease of use, and useracceptance of information technology, MIS Quart. 13 (1989),319–340.
[7] V. Venkatesh, J.Y. Thong, X. Xu, Consumer acceptance anduse of information technology: extending the unified theoryof acceptance and use of technology, MIS Quart. 36 (2012),157–178.
[8] C. Kahraman, S. Çevik Onar, B. Öztayşi, Engineering economicanalyses using intuitionistic and hesitant fuzzy sets, J. Intell. FuzzySyst. 29 (2015), 1151–1168.
[9] C. Kahraman S. Çevik Onar, B. Öztayşi, B2C marketplace prioritization using hesitant fuzzy linguistic AHP, Int. J. Fuzzy Syst. 20(2018), 2202–2215.
[10] S. Çevik Onar, G. Büyüközkan, B. Öztayşi, C. Kahraman, A newhesitant fuzzy QFD approach: an application to computer workstation selection, Appl. Soft Comput. 46 (2016), 1–16.
[11] F.J. Estrella, S.C. Onar, R.M. Rodríguez, L. Martínez, C. Kahraman, Selecting firms in University technoparks: a hesitant linguistic fuzzy TOPSIS model for heterogeneous contexts, J. Intell.Fuzzy Syst. 33 (2017), 1155–1172.
[12] M. Yavuz, B. Oztaysi, S. Cevik Onar, C. Kahraman, Multicriteria evaluation of alternative-fuel vehicles via a hierarchicalhesitant fuzzy linguistic model, Expert Syst. Appl. 42 (2015),2835–2848.
[13] E.M. Rogers, Diffusion of Innovation, Free Press, New York, NY,USA, 1983.[14] S. Lee, An integrated adoption model for e-books in a mobile environment: evidence from South Korea, Telemat. Inform. 30 (2013),165–176.
[15] E. Bigne-Alcaniz, C. Ruiz-Mafe, J. Aldas-Manzano, S. Sanz-Blas,Influence of online shopping information dependency and innovativeness on internet shopping adoption, Online Inf. Rev. 32(2008), 648–667.
[16] A.H. Crespo, I.A. Rodriguez, Explaining B2C e-commerce acceptance: an integrative model based on the framework by Gatignonand Robertson, Interact. Comput. 20 (2008), 212–224.
[17] T. Zarmpou, V. Saprikis, A. Markos, M. Vlachopoulou, Modelingusers' acceptance of mobile services, Electron. Commer. Res. 12(2012), 225–248.
[18] R. Thakur, M. Srivastava, A study on the impact of consumer riskperception and innovativeness on online shopping in India, Int. J.Retail Distrib. Manag. 43 (2015), 148–166.
[19] T. Oliveira, M. Thomas, G. Baptista, F. Campos, Mobile payment:understanding the determinants of customer adoption and intention to recommend the technology, Comput. Hum. Behav. 61(2016), 404–414.
[20] Q. Lingyun, L. Dong, Applying TAM in B2C E-commerceresearch: an extended model, Tsinghua Sci. Technol. 13 (2008),265–272.
[21] L.R. Vijayasarathy, Predicting consumer intentions to use onlineshopping: the case for an augmented technology acceptancemodel, Inf. Manag. 41 (2004), 747–762.
[22] Á.H. Crespo, I.R. Bosque, M.M. Sánchez, The influence of perceived risk on Internet shopping behavior: a multidimensionalperspective, J. Risk Res. 12 (2009), 259–277.
[23] K.M. Faqih, An empirical analysis of factors predicting the behavioral intention to adopt internet shopping technology among nonshoppers in a developing country context: does gender matter?, J.Retail. Consum. Serv. 30 (2016), 140–164.
[24] T. Chi, Understanding Chinese consumer adoption of apparelmobile commerce: an extended TAM approach, J. Retail. Consum.Serv. 44 (2018), 274–284.
[25] D. Lestari, Measuring e-commerce adoption behaviour amonggen-Z in Jakarta, Indonesia, Econ. Anal. Poli. 63 (2019), 103–115.
[26] C. Park, D. Kim, S. Cho, H. Han, Adoption of multimedia technology for learning and gender difference, Comput. Hum. Behav.92 (2019), 288–296.
[27] V. Venkatesh, M.G. Morris, G.B. Davis, F.D. Davis, User acceptance of information technology: toward a unified view, MISQuart. 27 (2003), 425–478.
[28] J.J. Tilley, Hedonism, Encyclopedia of Applied Ethics, second ed.,Academic Press, CA, USA, 2018, pp. 566–573.
[29] A. Herrero, H.S. Martín, M.D. Salmones, Explaining the adoptionof social networks sites for sharing user-generated content: a revision of the UTAUT2, Comput. Hum. Behav. 71 (2017), 209–217.
[30] F. Liébana-Cabanillas, M. Alonso-Dos-Santos, Factors that determine the adoption of Facebook commerce: the moderating effectof age, J. Eng. Technol. Manag. 44 (2017), 1–18.
[31] S. Lissitsa, K. Ofrit, Generation X vs. Generation Y – a decade ofonline shopping, J. Retail. Consum. Serv. 31 (2016), 304–312.
[32] Ü.D. İlhan, Kuşaklar Arası Çalışma Değerleri Algısı ve ÖrgüteDuygusal Bağlılık: X ve Y Kuşaklarının Farklılıkları Üzerine BirAraştırma, PhD Thesis, İzmir Dokuz Eylül University, İzmir,Turkey, 2019. https://tez.yok.gov.tr/UlusalTezMerkezi/
[33] C.-V. Priporas, N. Stylos, A.K. Fotiadis, Generation Z consumers'expectations of interactions in smart retailing: a future agenda,Comput. Hum. Behav. 77 (2017), 374–381.
[34] T. Raykov, G.A. Marcoulides, A First Course in StructuralEquation Modeling, Psychology Press, New York, NY, USA, 2006.
[35] B.M. Byrne, Structural Equation Modeling with AMOS, Routledge, Taylor & Francis Group, New York, NY, USA, 2016.
[36] J.F. Hair, G.T. Hult, C.M. Ringle, M. Sarstedt, A Primer on Partial Least Squares Structural Equation Modelling (PLS-SEM), SagePublication, Los Angeles, CA, USA, 2013.
[37] H. Latan, R. Noonan, Partial Least Squares Path Modeling:Basic Concepts, Methodological Issues and Applications, SpringerInternational Publishing, Cham, Switzerland, 2017.
[38] V. Coban, S. Cevik Onar, Analysis of solar energy generationcapacity using hesitant fuzzy cognitive maps, Int. J. Comput.Intell. Syst. 10 (2017), 1149–1167.[39] V. Torra, Hesitant fuzzy sets, Int. J. Intell. Syst. 25 (2010), 529–539.
[40] C. Kahraman, B. Oztaysi, S.C. Onar, A multicriteria supplier selection model using hesitant fuzzy linguistic termsets, J. Multi. Valued Logic Soft Comput. 26 (2016), 315–333.https://www.oldcitypublishing.com/journals/mvlsc-home/mvlsc-issue-contents/mvlsc-volume-26-number-3-5-2016/mvlsc-26-3-5-p-315-333/
[41] H. Liu, R.M. Rodríguez, A fuzzy envelope for hesitant fuzzy linguistic term set and its application to multicriteria decision making, Inf. Sci. 258 (2014), 220–238.
[42] G.D. Garson, Partial Least Squares: Regression & StructuralEquation Models, Statistical Associates, Asheboro, NC, USA,2016.
[43] V. Çoban, S. Cevik Onar, Modeling renewable energy usage withhesitant Fuzzy cognitive map, Complex Intell. Syst. 3 (2017),155–166.
[44] J.C. Nunnally, I.H. Bernstein, Psychometric Theory, McGrawHill, New York, NY, USA, 1994.
[45] X. Zhu, P. Zhang, Y. Wei, Y. Li, H. Zhaoe, Measuring the efficiencyand driving factors of urban land use based on the DEA methodand the PLS-SEM model—a case study of 35 large and mediumsized cities in China, Sustain. Cities Soc. 50 (2019), 101646.
[46] G.C. Moore, I. Benbasat, Development of an instrument to measure the perceptions of adopting an information technology innovation, Inf. Syst. Res. 2 (1991), 173–239.
[47] C.V. Slyke, F. Belanger, C.L. Comunale, Factors influencing theadoption of web-based shopping: the impact of trust, Data BaseAdv. Inf. Syst. 35 (2004), 32–49.
[48] Z. Zhang, V. Yu, L. Martinez, Y. Gao, Managing multigranularunbalanced hesitant fuzzy linguistic information in multiattributelarge-scale group decision making: a linguistic distribution-basedapproach, IEEE Trans. Fuzzy Syst. 28 (2020), 2875–2889.
[49] W. Yu, Z. Zhang, Q. Zhong, Consensus reaching for MAGDMwith multi-granular hesitant fuzzy linguistic term sets: a minimum adjustment-based approach, Ann. Oper. Res. (2019).
[50] L. Wang, N. Li, Pythagorean fuzzy interaction power Bonferronimean aggregation operators in multiple attribute decision making, Int. J. Intell. Syst. 35 (2020), 150–183.
原文信息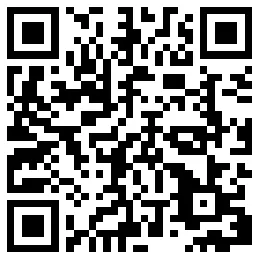 扫描二维码,获取英文原文

M. Çağrı Budak, Sezi Cevik Onar, "Analyzing Online Shopping Behaviors via a new Data-Driven Hesitant Fuzzy Approach", International Journal of Computational Intelligence Systems, 2021, DOI: 10.2991/ijcis.d.210205.003.
关于期刊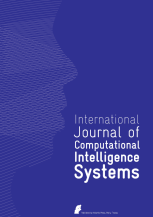 Impact Factor: 1.838, CiteScore: 3.59
International Journal of Computational Intelligence Systems(IJCIS)是欧洲模糊逻辑和技术学(EUSFLAT)会刊,主要刊载有关应用计算智能各个方面的原创性研究,尤其是针对证明使用了计算智能理论的技术和方法的研究型论文及综述等,由西班牙哈恩大学Luis Martínez Lopez教授和澳大利亚悉尼科技大学路节教授担任共同主编。本刊目前已被DOAJ, Science Citation Index Expanded (SCIE), Ei Compendex and Scopus等数据库收录。
版权声明:
*本文内容由Atlantis Press中国办公室编辑。欢迎转发。如需转载,请在留言区留言,或联系xin.guo@atlantis-press.com。

Atlantis Press是科学、技术和医学(STM)领域的全球开放获取出版品牌,2006年创立于法国巴黎,在巴黎、阿姆斯特丹、北京、郑州和香港设有办事处。我们的使命是通过促进科研界和整个社会更有效地传播和交流知识来支持科学、技术和医学研究的进步。迄今,Atlantis Press的数字内容平台包含超过14万篇开放获取论文供读者免费下载阅读,每年产生2500多万下载量。Atlantis Press是施普林格·自然的一部分。
https://wap.sciencenet.cn/blog-3453320-1284065.html
上一篇:
文章荐读 NLPR | 从自然语言处理的角度谈虚假信息检测的动机、方法和测度
下一篇:
文章荐读 JRACR | 煤层气产业化开发生态环境风险评估模型的构建