Fornew readers and those who request to be "好友 good friends" please read my 公告栏 first
MIT-Tsinghua Innovation Summit
The TEEC(Technology Entrepreneur and Enterprise Club) is an organization of persons who studied overseas and now reside in China, Europe, or the US promoting and starting business ventures (They have about 500 members worldwide. The US-East division of TEEC organized a meeting called MIT-Tsinghua Innovation Summit topromote new startups. The schedule of the meeting on January 6, 2018 is as follows:
VIP Dinner at the Inaugural MIT-Tsinghua InnovationSummit (MTIS) on Saturday, Jan 6th 2018,
The VIP Dinner is held at MIT Samberg Conference Center from 6pm to 10pm on Jan 6th, 2018, and the language forthis dinner is primarily in Chinese. Please find the agenda for the dinner:
06:00-07:00pm VIP dinnercheck-in.
07:00-07:20 pm DalongLv, Chairman of TEEC
07:20-07:30pm Coach andSteve Sun - term transition of TEEC US East.
07:30-08:30 pm Dinner time -Buffet
08:30-10:00pm Photo timeand social time
Confirmed guests include: Dalong Lv, Chairman of TEEC; Prof. Yu-Chi Ho of Harvard-Tsinghua; Ping Wu, co-founding partner at SummitView Capital (武岳峰资本); Zhen Zhang, co-founding partner at BanyanCapital (高榕资本); Steve Sun, Co-founder/Chairman at Genewiz;Jianyue Pan, co-founding partner at SummitView Capital.
I briefly introduced CFINS and major current projects conductedthere (Smarty Building, and Smart Electric Grid). Here are some photos taken during the conference.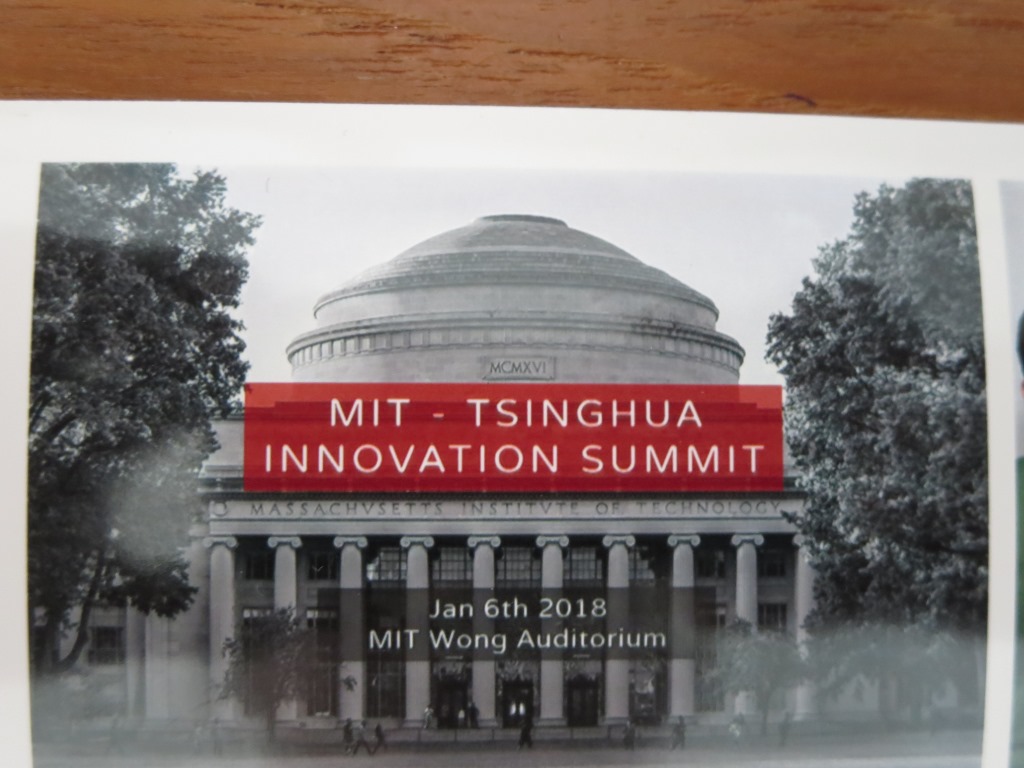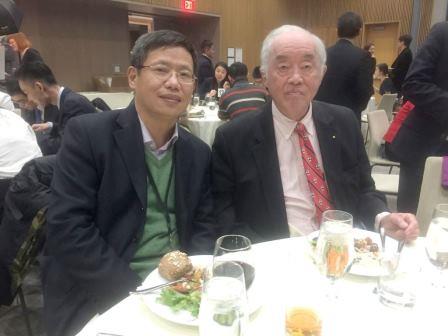 Dr. Rong of MIT Corporate office and me
Various venture capitalists at the conference and me
https://wap.sciencenet.cn/blog-1565-1093800.html
上一篇:
Happy Holidays!
下一篇:
​Martin Luther King Holiday 2018