发表期刊:LANGMUIR
论文题目:Polydopamine-Assisted Surface Coating of MIL-53 and Dodecanethiol on a Melamine Sponge for Oil–Water Separation
论文作者:Xiaoxu Dong, Mei Cui, Renliang Huang, Rongxin Su, Wei Qi, Zhimin He
发表日期:February 11 , 2020
论文摘要:A superhydrophobic and superoleophilic porous composite was successfully prepared via a polydopamine-assisted surface coating of MIL-53(Fe) and 1-dodecanethiol (DDT) on a melamine formaldehyde (MF) sponge. The as-prepared sponge composite (MIL-DDT@MF) has a high water contact angle (WCA) of 151.8°, which is probably attributed to both the rough surface derived from in situ growth of MIL-53 nanocrystals and the low surface energy due to grafting of hydrophobic 1-dodecanethiol. The MIL-DDT@MF sponge can effectively absorb oil or organic solvent with an absorption capacity of up to 54.1 (for petroleum) to 120.2 (for chloroform) times its own weight. In addition, the MIL-DDT@MF sponge retained a high absorption capacity and maintained approximately 78% of its original value after 50 cycles of reuse. Moreover, the MIL-DDT@MF sponge can selectively absorb the oil/organic solvent from water and achieve continuous oil–water separation. The separation efficiency of n-hexane, dichloromethane, and crude oil from water or seawater can reach above 95%. The superhydrophobic and superoleophilic MIL-DDT@MF sponge has potential as a promising absorbent for treatment of oily wastewater.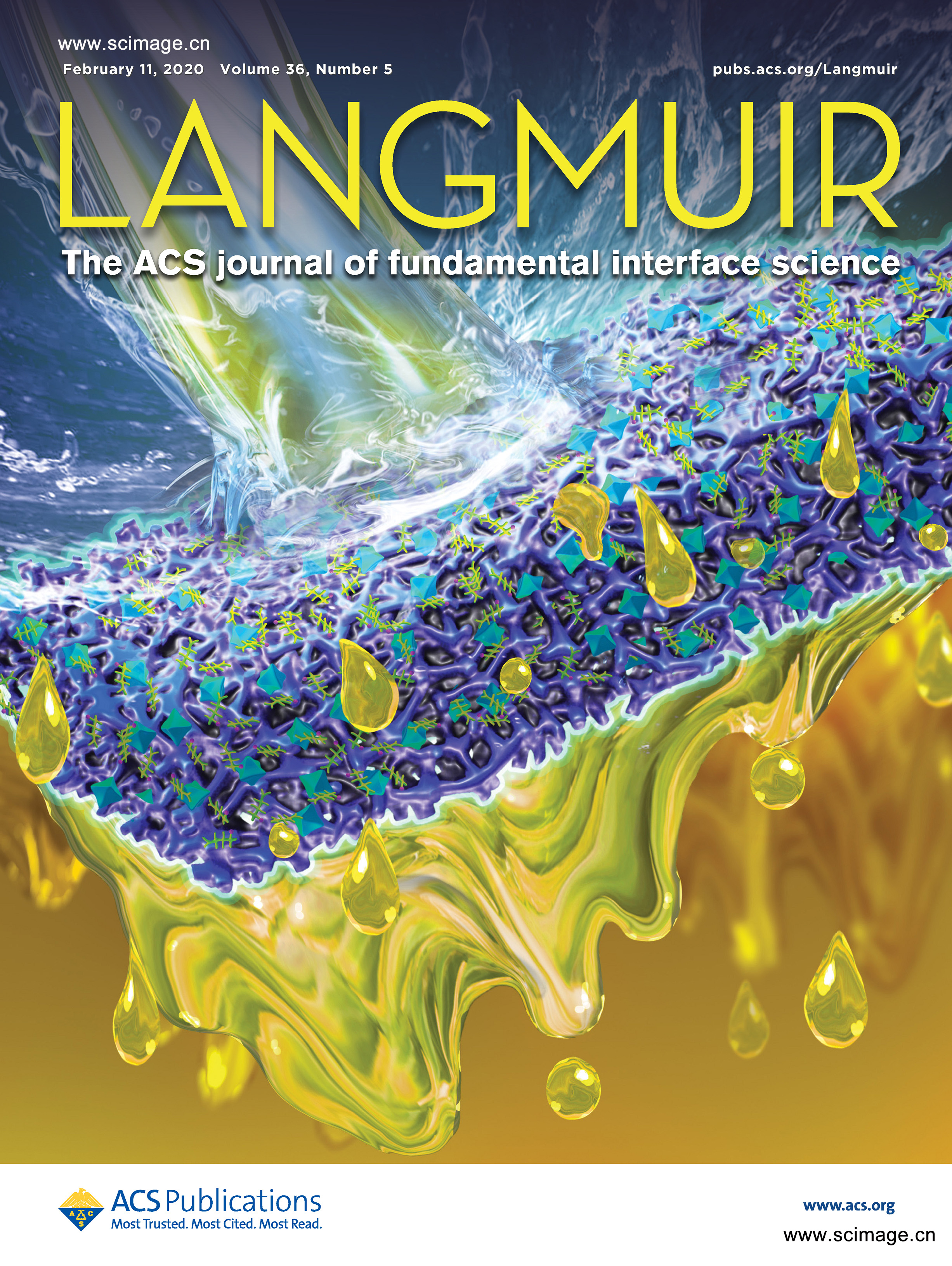 发表期刊:LANGMUIR
论文题目:On Lubrication States after a Running-In Process in Aqueous Lubrication
论文作者:Wenpeng Jia, Pengpeng Bai, Wenling Zhang, Liran Ma, Yonggang Meng, Yu Tian
发表日期:December 3, 2019
论文摘要:Recently, many studies have reported the ultralow friction coefficient of sliding friction between rigid solid surfaces in aqueous lubrication. A running-in process that goes through high-friction and friction-decreasing regions to a stable ultralow friction region is often required. However, the role of the friction-decreasing region is often ascribed to tribofilm formation in which complexity hindered the quantitative description of the running-in process and the prediction of its subsequent lubrication state. In this work, the frictional energy (Ef) dissipated in the running-in process of a poly(oligo(ethylene glycol) methyl ether acrylate) aqueous lubrication was related to the wear of solid surfaces under different conditions and lubrication states. Experimental results indicated that the high-friction region was in a boundary lubrication state, contributed to most of the wear, and significantly reduced the contact pressure, whereas the friction-decreasing region was in a mixed lubrication state, contributed only to the slight and slow removal of materials, and slightly reduced the contact pressure. Therefore, by establishing relationships among the wear scar diameter, Ef, and the Stribeck curve of the tribological system, the subsequent lubrication state after a running-in process under various working loads and sliding speeds could be quantitatively predicted. The running-in experiments with different aqueous lubrication systems showed good agreement with the prediction of this method. This investigation provides an effective method for the wear and lubrication state prediction after a running-in process, further proving the importance of the Stribeck curve for a lubrication system. This study may also have important implications for the strategy design of the running-in process in various industrial applications.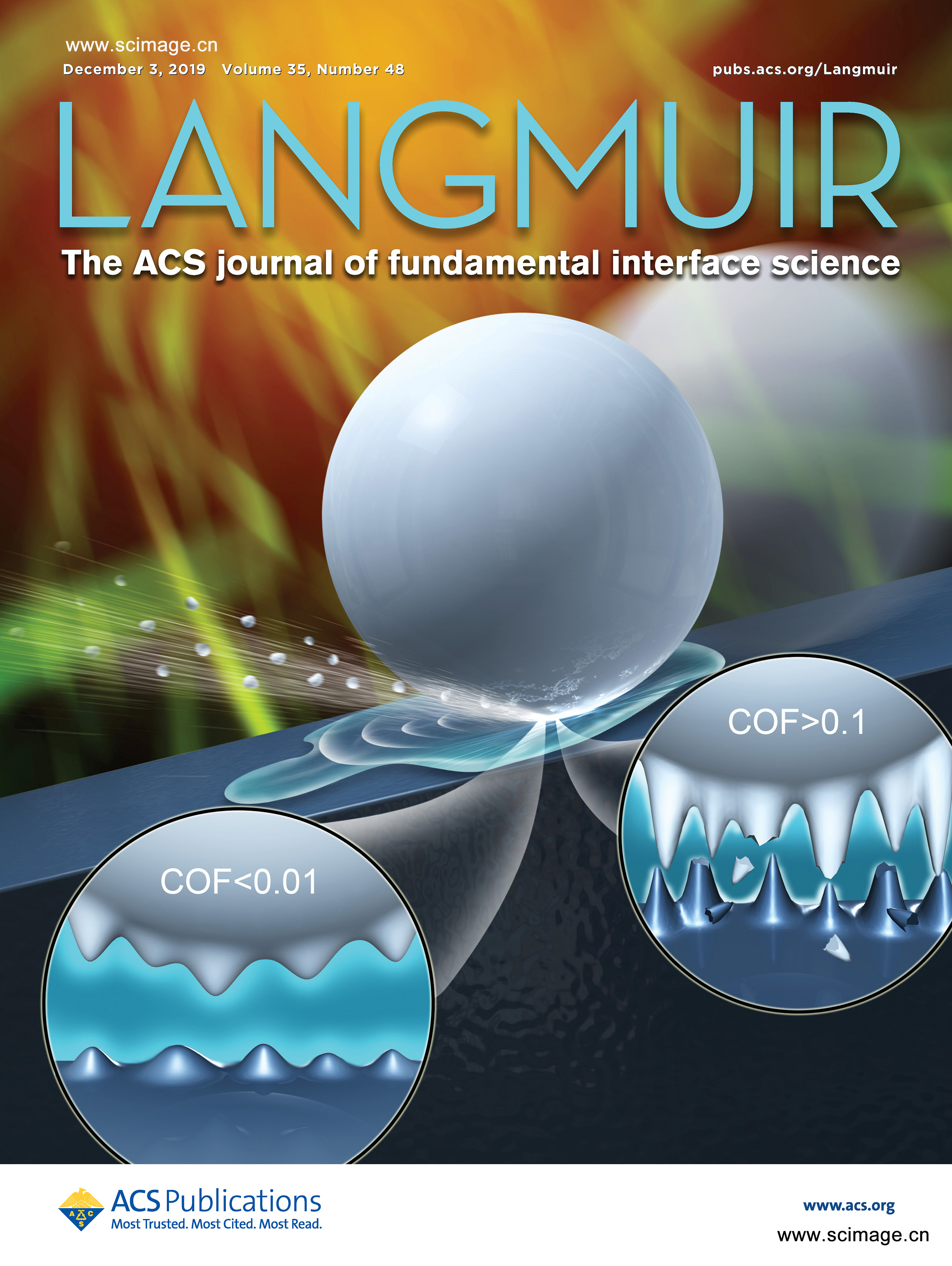 发表期刊:The Journal of Organic Chemistry
论文题目:Rh(III)-Catalyzed [3 + 3] Annulation Reaction of Cyclopropenones and Sulfoxonium Ylides toward Trisubstituted 2-Pyrones
论文作者:Peng Zhou, Wei-Tao Yang, Anis Ur Rahman, Guigen Li, Bo Jiang
发表日期:January 17, 2020
论文摘要:A new Rh(III)-catalyzed [3 + 3] annulation reaction between cyclopropenones and β-ketosulfoxonium ylides has been reported, enabling metal carbene insertion to access a wide range of trisubstituted 2-pyrones with moderate to excellent yields via C–C single-bond cleavage, in which sulfoxonium ylides serve as potential safe precursors of metal carbenes. This reaction occurred under redox-neutral conditions with a broad substrate scope.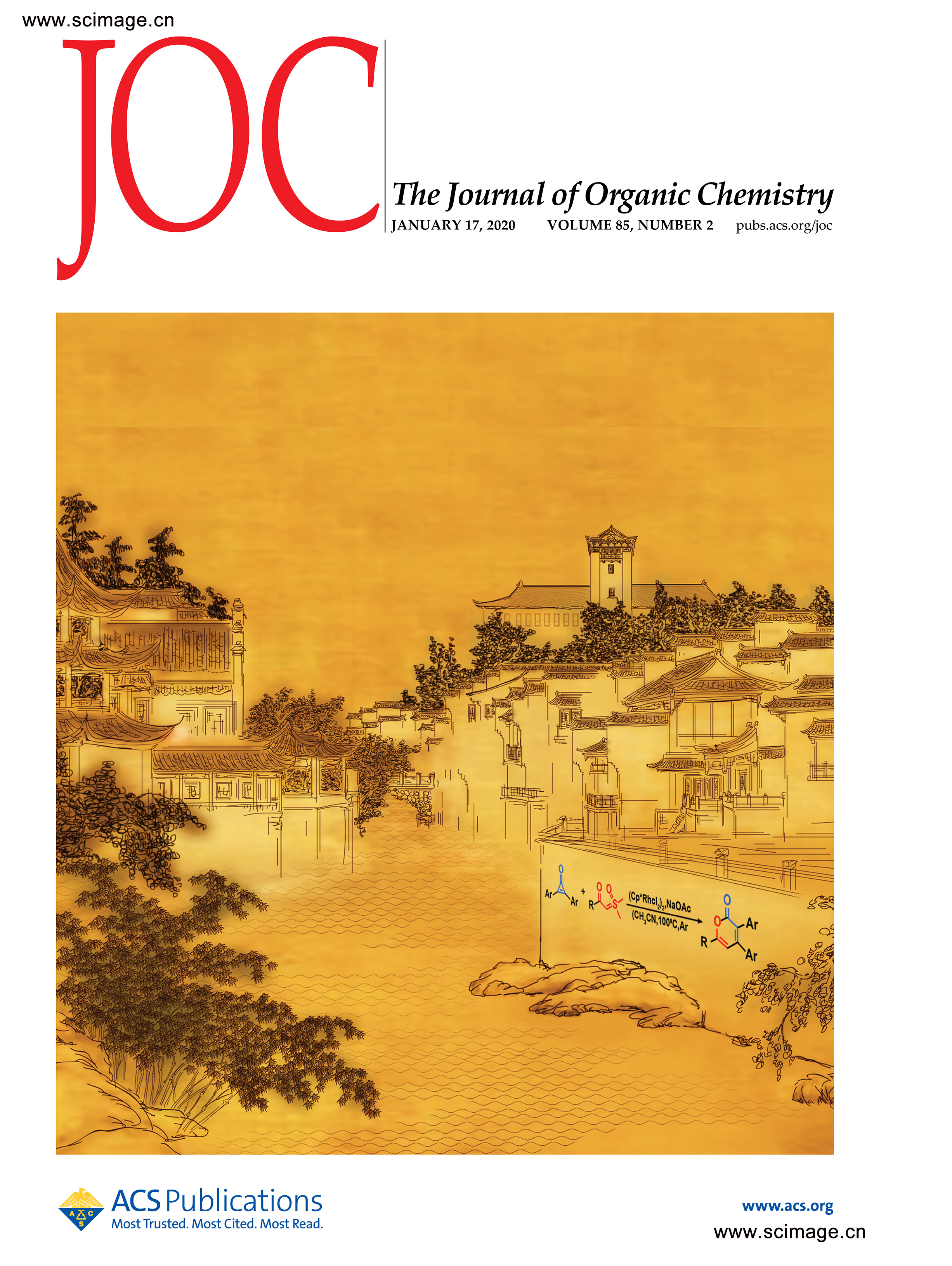 发表期刊:Environmental Science&Technology Letters
论文题目:Perturbation of Normal Algal Growth by Black Phosphorus Nanosheets: The Role of Degradation
论文作者:Ping Li, Li Zeng, Jie Gao, Linlin Yao, Xingchen Zhao, Qi Wu, Xiaolei Liu, Yuanyuan Wang, Xiaoxi Yang, Jianbo Shi, Ligang Hu, Guangbo Qu, Zongwei Cai, Guibin Jiang
发表日期:January 14, 2020
论文摘要:Due to potential applications of black phosphorus nanosheets (BPNSs) in many fields in the near future, the toxicological effects of BPNSs on environmental organisms is becoming a major concern. Here, we carried out a series of toxicity tests and discussed the underlying toxic mechanisms of BPNSs on Chlorella vulgaris (C. vulgaris). After a 120-h exposure, BPNSs at 1 mg/L promoted the growth of C. vulgaris, while BPNSs at higher concentrations (5 and 10 mg/L) inhibited its growth. Metabolomic analysis revealed alterations in carbohydrates, fatty acids, and nucleotides as well as amino acid metabolism in the exposure groups. Regarding amino acid metabolism, glutathione (GSH) and glutathione disulfide (GSSG)—important antioxidative agents—were significantly reduced by the BPNS exposure, indicating a reduced protective function of C. vulgaris. Increased numbers of reactive oxidant species and reduced superoxide dismutase activity further confirmed that oxidative stress was responsible for the toxicity of BPNSs at higher dosages. Because of the instability of BPNSs under ambient conditions, gradually released dissolved phosphate ions, including PO23–, PO33–, and PO43–, were found to contribute to the perturbation of the growth of C. vulgaris. In comparison, solid BPNSs had no effect on the growth of C. vulgaris. Our studies highlight the significance of the toxicity of the degradation products of BPNSs in environmental safety.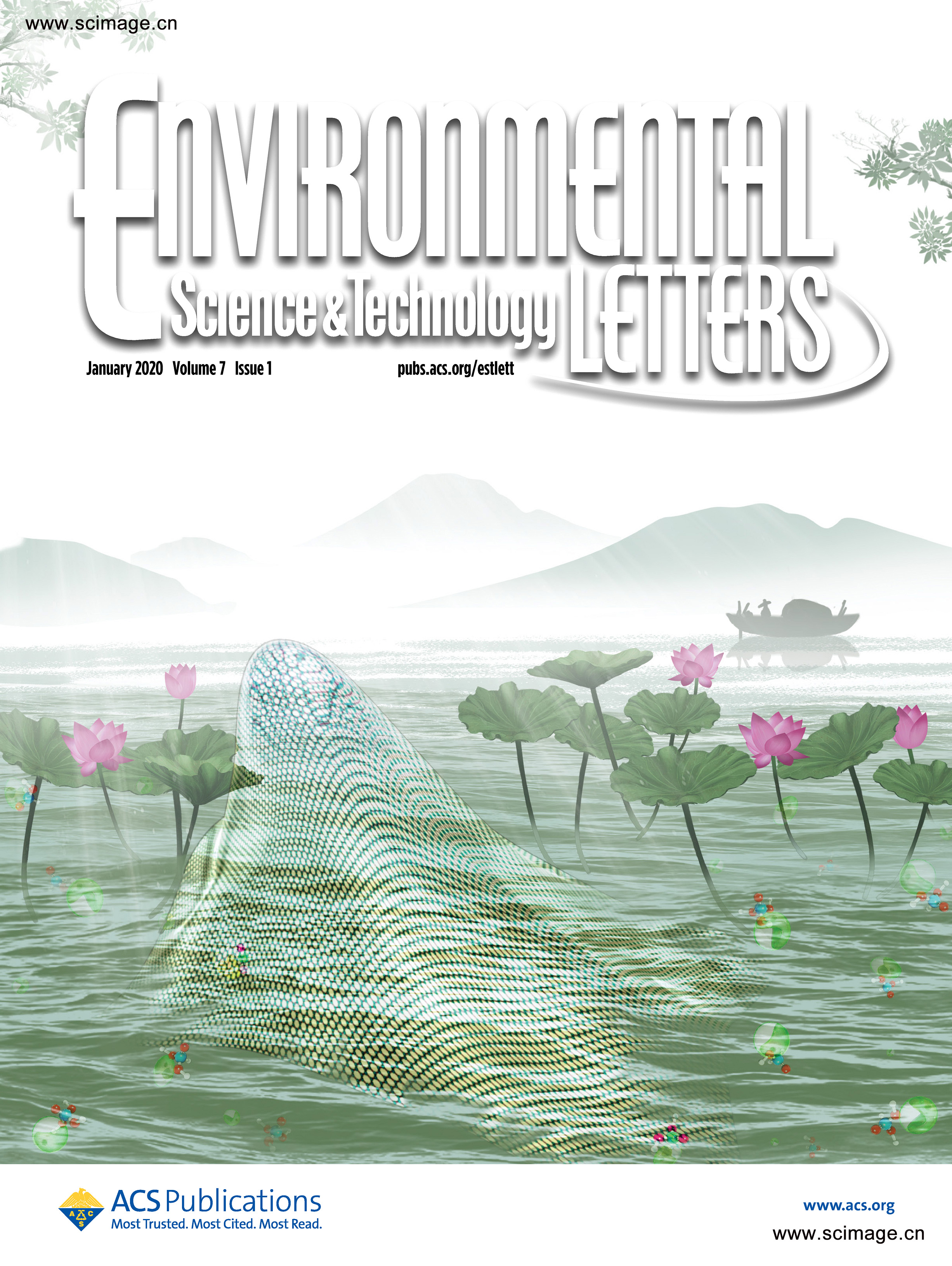 发表期刊:ACS Macro Letters
论文题目:Chemoenzymatic Synthesis of Heparan Sulfate Mimetic Glycopolymers and Their Interactions with the Receptor for Advanced Glycation End-Product
论文作者:Jun Li, Chao Cai, Lihao Wang, Chendong Yang, Hao Jiang, Miaomiao Li, Ding Xu, Guoyun Li, Chunxia Li, Guangli Yu
发表日期:December 17, 2019
论文摘要:Heparan sulfate (HS) is a sulfated polysaccharide presenting on the animal cell surface and in the extracellular matrix that plays a critical role in a range of different biological processes. The receptor for advanced glycation end-products (RAGE), as a major receptor linked to numerous diseases, can interact with HS to activate signaling of RAGE ligands in the disease process. We herein report a concise chemoenzymatic approach for the synthesis of HS-mimetic glycopolymers as RAGE antagonists. Glycopolymer with GlcA units was chemically synthesized and subsequently modified by enzymatic elongation and chemical sulfation. Six HS-mimetic glycopolymers with pendant sulfated di-, tri-, or tetrasaccharides were successfully prepared for evaluation of their interaction with RAGE. Upon evaluation, the HS-mimetic glycopolymer decorated with overall sulfated trisaccharides was determined to have the highest binding affinity with RAGE. These findings would promote the further exploration of HS-RAGE interactions and the development of RAGE antagonists.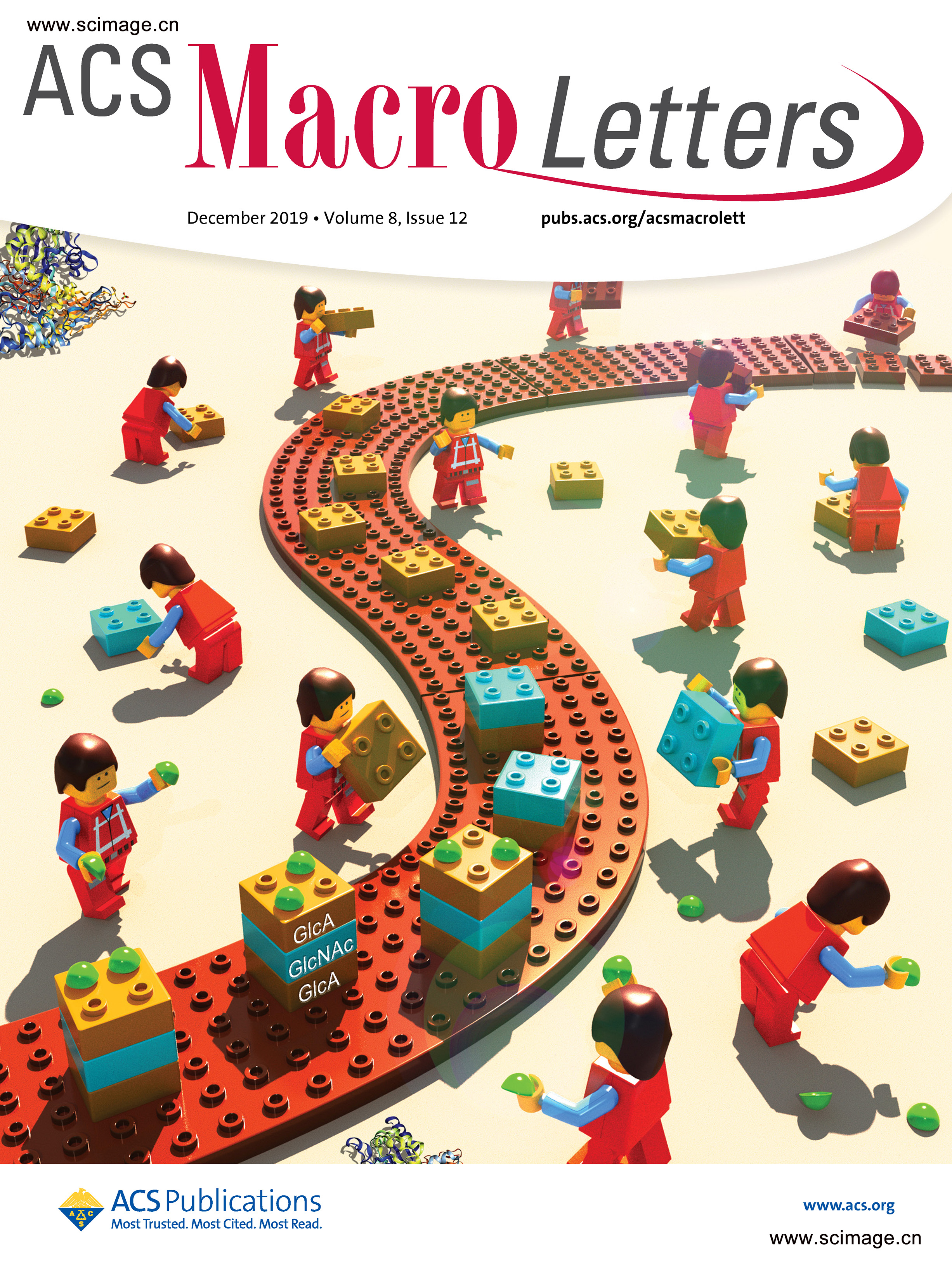 发表期刊:The Journal of Physical Chemistry Letters
论文题目:Diammonium-Cesium Lead Halide Perovskite with Phase-Segregated Interpenetrating Morphology for Photovoltaics
论文作者:Ziren Zhou, Shuang Yang, Kaixuan Xu, Hong Wei Qiao, Jin Xie, Zeqing Lin, Bing Ge, Jingjing He, Mengjiong Chen, Jun Zhang, Yu Hou, Hua Gui Yang
发表日期:February 6, 2020
论文摘要:The insertion of organic spacers into halide perovskite slabs has offered a trade-off between the efficiency and stability of perovskite solar cells (PSCs). The layered structure of diammonium-intercalated cesium lead halide perovskites is virtually unexplored, in contrast to several works on the monoammonium system. In this report, we find that perovskite with 1,4-butanediammonium (BDA) and cesium cations can only form n = 1 and n = 2 layered isologues defined by the chemical formula of (BDA)Csn–1Pbn(I0.7Br0.3)3n+1, while the n = 3–4 ones will self-construct into unique heterostructures comprising separated quantum wells (QWs; n = 1–2) and 3D (n = ∞) perovskites. We highlight that the 2D/3D heterostructures show a structural resemblance to that of bulk heterojunction in organics, thus improving the charge separation and transport more than surface passivation. Solar cells based on the (BDA)Cs3Pb4I9.1Br3.9 (n = 4) absorbing layer delivered a power conversion efficiency (PCE) reaching 9.49% with ideal light and thermal stability.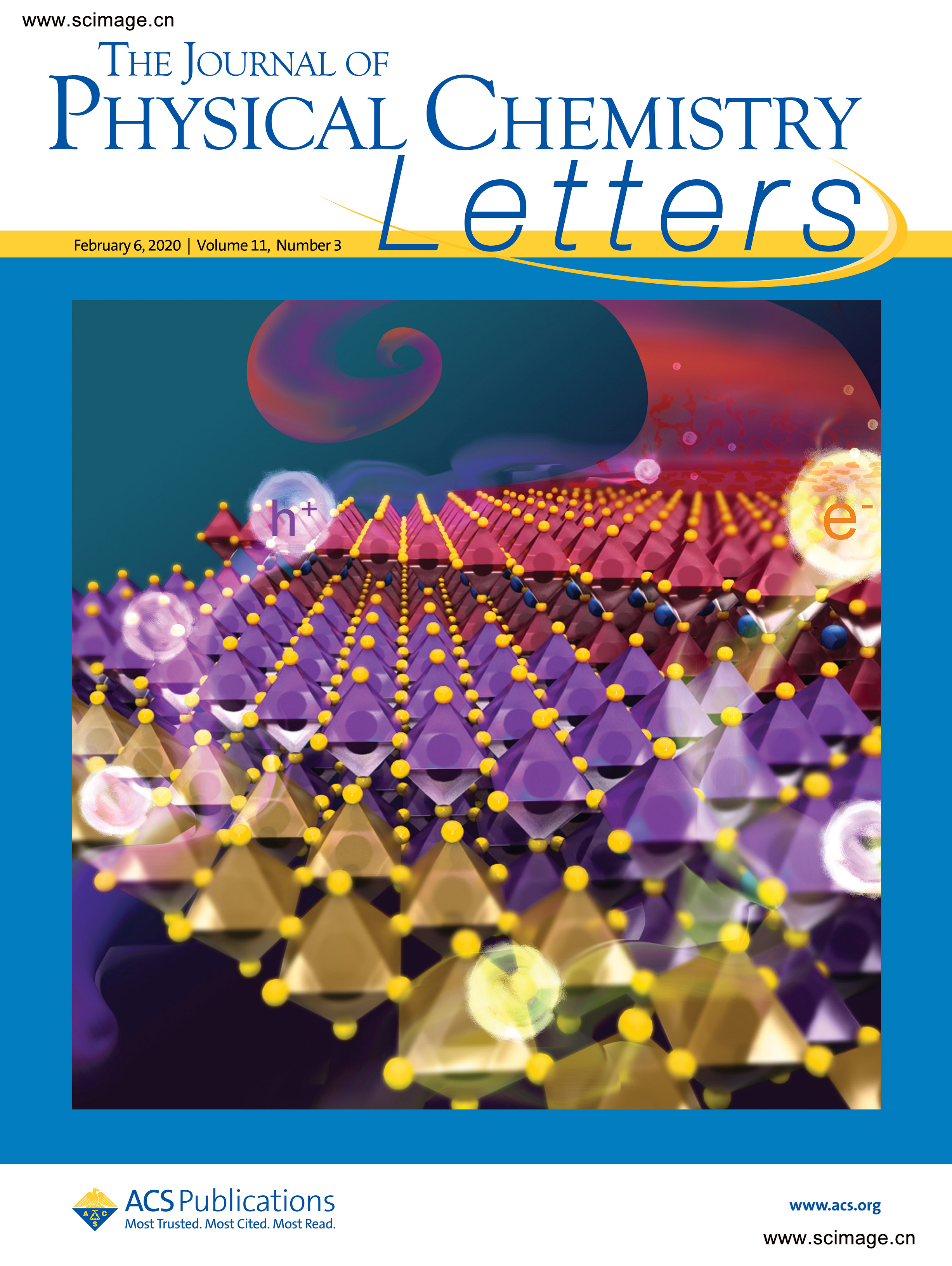 静远嘲风(SCimage)是专注于学术研究领域的艺术创作机构,用唯美的艺术诠释科研是嘲风的目标。公司主要提供论文封面设计、论文配图设计、科研动画开发设计及科研产品深度包装等服务;主要服务对象为中国科学院,中国军事科学院,中国医学科学院,中国农业科学院,以及国内外各大高校科研机构,科技型研发企业以及从事学术研究和高等教育的研究人员。静远嘲风,创立于2007年,以多学科背景为出发点,以独到的切入点深入探索科研领域的艺术表达方式,是国内科研可视化的资深践行者与领头羊,多年来为生物学、微生物学、化学、化工、医学、环境学等研究方向完成数千幅专业作品,协助上千名科研工作者完成封面论文发表。
http://wap.sciencenet.cn/blog-575129-1235016.html
上一篇:
2020年2月嘲风作品集(二)
下一篇:
2020年3月嘲风作品集(二)