[转载]EER创刊贺信 | From Prof. Dr. M. Stanley Whittingham
Congratulation letter for launching the journal of Electrochemical Energy Reviews from Distinguished Prof. Dr. M. Stanley Whittingham
Dear Editors,
I would like to congratulate you on the launch of your new journal <Electrochemical Energy Reviews> (EER) by the International Academy of Electrochemical Energy Science (IAOEES), Shanghai University, and Springer Nature Publishing Group.
Energy plays a critical role in a sustainable society. Development of clean, sustainable, affordable and reliable energy resources that can substitute fossil fuels is urgently required. At the same time, their associated energy conversion and storage technologies must be developed simultaneously. Among different technologies for energy storage and conversion, electrochemical energy technologies have been recognized to be the most flexible as well as reliable, practical and efficient options. To facilitate research and development in this area, electrochemical energy researchers and professionals should have an international forum through which they can share their research work and experiences, especially when such information could be helpful to build a sustainable society.
This new journal EER can provide a comprehensive coverage of the field related to electrochemical energy conversion and storage technologies, focusing on fundamentals, technologies, applications, and the latest developments including secondary/rechargeable batteries, fuel cells, supercapacitors, CO2 electroreduction to produce low-carbon fuels, electrolysis for hydrogen generation/storage, and photoelectrochemistry for water splitting to produce hydrogen, etc. In this era of globalization, this new open-access online journal EER will strengthen the international community of electrochemical energy.
Again, please accept my sincerely congratulations on the launching of this new journal EER!
Distinguished Prof. Dr. M. Stanley Whittingham
Binghamton University, USA
Biography of Prof. Dr. M. Stanley Whittingham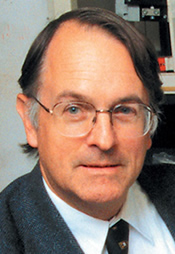 M. Stanley Whittingham was born in Nottingham, England, and received his B.A. and D.Phil. degrees in Chemistry from Oxford University working with Peter Dickens. In 1968 he went to Professor Robert A. Huggins's research group in the Materials Science Department at Stanford University as a Postdoctoral Research Associate to study fast-ion transport in solids. In 1972 he joined Exxon Research and Engineering Company to initiate a program in alternative energy production and storage. After 16 years in industry he joined the Binghamton campus of the State University of New York to initiate an academic program in Materials Chemistry. Presently he is also Distinguished Professor of Chemistry and Materials and Director of the Materials Science Program and Institute for Materials Research. He was awarded the Young Author Award of the Electrochemical Society in 1971, a JSPS Fellowship in the Physics Department of the University of Tokyo in 1993, and the Battery Research Award of the Electrochemical Society in 2002 and was elected a Fellow of the Electrochemical Society in 2004 and of the Materials Research Society in 2013. He received from IBA the Yeager Award for Lifetime Contributions to Lithium Battery Materials Research in 2012 and in 2010 the ACS NERM Award for Contributions to Chemistry. He was Principal Editor of the journal Solid State Ionics for 20 years. His recent work focuses on the synthesis and characterization of novel materials for battery electrodes and he leads the DOE NECCES EFRC.
Electrochemical Energy Reviews (《电化学能源评论》,简称EER),该期刊旨在及时反映国际电化学能源转换与存储领域的最新科研成果和动态,促进国内、国际的学术交流,设有专题综述和一般综述栏目。EER是国际上第一本专注电化学能源的综述性期刊。EER覆盖化学能源转换与存储所有学科,包括燃料电池,锂电池,金属-空气电池,超级电容器,制氢-储氢,CO2转换等。
EER为季刊,每年3月、6月、9月以及12月出版。
创刊号在2018年3月正式出版。
期刊执行严格的同行评议,提供英文润色、图片精修、封面图片设计等服务。出版周期3个月左右,高水平论文可加快出版。欢迎关注和投稿。
E-mail: eer@oa.shu.edu.cn
Website: http://www.springer.com/chemistry/electrochemistry/journal/41918
http://www.eer.shu.edu.cn
Tel.: 86-21-66136010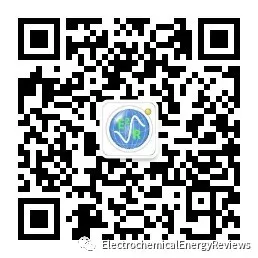 长按二维码关注我们
转载本文请联系原作者获取授权,同时请注明本文来自何晓燕科学网博客。
链接地址:http://wap.sciencenet.cn/blog-3390413-1121438.html?mobile=1
收藏
推荐到博客首页